Business & Regulation
Profession,
Business Practice
Leveling the Playing Field
Can an online platform create a more diverse workforce?
Maryam Mahdi | | Quick Read
What?
Scismic Job Seeker is a job matching platform that helps ensure that scientists from all walks of life are consistently matched to jobs through a skills-matching algorithm. The Scismic platform was funded by the NIH's National Institute of General Medical Sciences and aimed to evaluate potential features hypothesized by the team to reduce human biases in candidate evaluation. These features remove biographical information from early stages of evaluation so employers can truly make a skills-based evaluation, without the introduction of proven sources of biases.
"Our skill-matching algorithm shortlists candidates based on qualifications alone," says Elizabeth Wu, cofounder. "Since Scismic launched, we've found that 60 percent of candidates hired through it are from groups that traditionally face human biases."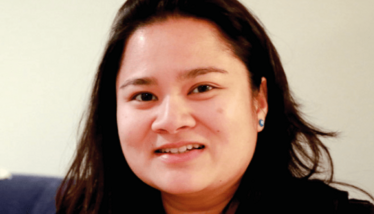 How?
Scismic Job Seeker uses a new approach to match scientists' skills to the jobs that most need them. Their system contains a specialized skills taxonomy for the life sciences that allows each job to be presented only to the scientists who qualify for the role, saving candidates and employers time in identifying the relevant matches.
Because Scismic Job Seeker uses a race and gender-blind algorithm, candidates are matched based on qualifications alone, which highlights scientists who may have traditionally been overlooked. The team is currently testing new features that delay the introduction of biases in the hiring process.
Why?
The more the founders spoke with scientists and biotech companies to develop the job matching platform, the more they realized that candidates and companies alike were concerned about biases that exclude scientists of certain backgrounds. "With women dropping out of the leadership pipeline at successive levels in companies, and African American and Hispanic scientists severely underrepresented in the biotech industry, we realized that talent was excluded and their opportunities to contribute to innovation lost," says Danika Khong, cofounder. "One of the goals of Scisimic was to help diversify the workforce to ensure candidates are chosen based on the right criteria. But we also want all scientists to be aware of the opportunities that exist. Many scientists are not aware of industry opportunities where they can maximize their strengths and skills to contribute to therapeutic development and be their most productive. This is a big barrier to innovation in the field."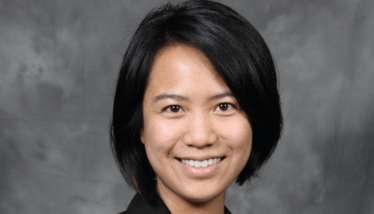 Who?
Scismic was founded by co-CEOs Elizabeth Wu and Danika Khong – and Danny Gnaniah, Web Development and Branding. More information about the platform is available at www.scismic.com.
Tips on Diversification from Elizabeth Wu and Danika Khong
What advice would you give to companies looking to diversify their workforce?
Get educated. Research the benefits and challenges of creating a diverse team, and attend events on diversity and inclusion.
Listen to voices that have been underrepresented. What are your blind spots? How can your product better serve different cultures, abilities, and a wider range of needs?
Advocate for diversity initiatives. Examine the diversity of your board, team, and audience. Ask your senior leaders for demographic data on the company's workforce and inquire about their plans to increase diversity in your organization.
What advice would you give to women and other minorities when applying for jobs?
Be confident in your strengths. Even though it may not feel like it at the moment, your training and skills are applicable, transferable, and valuable!
Don't feel that you need to fit all of a job's criteria to apply. You only need to fit enough of the criteria to bring value to the key responsibilities of the job to be considered.
Leverage your networks. There are many women's and cultural affiliation groups with training and development resources and connections – take advantage!
Receive content, products, events as well as relevant industry updates from The Medicine Maker and its sponsors.