Business & Regulation
Business Practice,
Small Molecules,
Vaccines
Making Life a Little Bit Sweeter
Eliminating infectious diseases that lead to blindness in Africa – an eye-opening view from the frontlines
Simon Bush | | Longer Read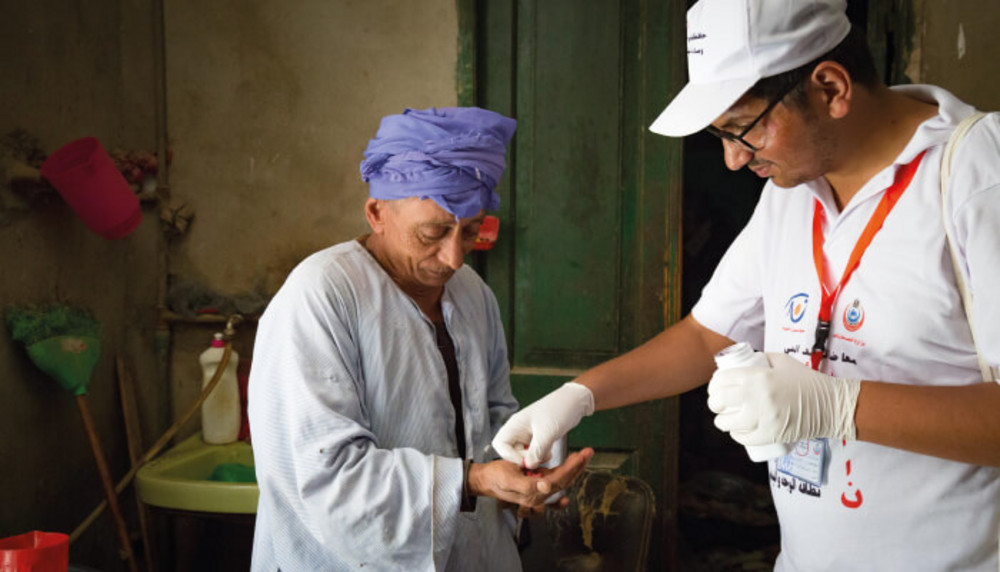 The impact that neglected tropical diseases can have on communities really hit home for me in 1999. At the time, I was the Regional Director at Sightsavers for West Africa. I went on a field trip to Mali, where I traveled to a village a few hours outside of Bamako. Half of the village's population was blind due to onchocerciasis – otherwise known as river blindness.
River blindness is caused by a parasitic worm (Onchocerca volvulus), which is transmitted by bites from infected blackflies that live by rivers and streams. In the body, the worms produce embryonic larvae that migrate to the skin and eyes. Skin changes are a common symptom, but it's also possible for people to develop eye lesions that can lead to permanent blindness.
Sightsavers has been working with neglected tropical diseases for years, particularly those that cause blindness, like onchocerciasis and trachoma, but reading about these diseases and seeing the impact first-hand is very different. I was particularly shocked by the number of young people who were affected by the disease, including children. In this particular village, many able-bodied men and women were affected – and, as a result, the community was unable to farm.
There is no vaccine or preventative medicine for river blindness, but there is a treatment (ivermectin). At the time, treatment had been rolled out in numerous areas thanks to donations from Merck, but this particular village had missed out – despite the fact that nearby villages were being treated. It made me realize how important total elimination is. It's not enough to help some villages – patients everywhere need access to medicine.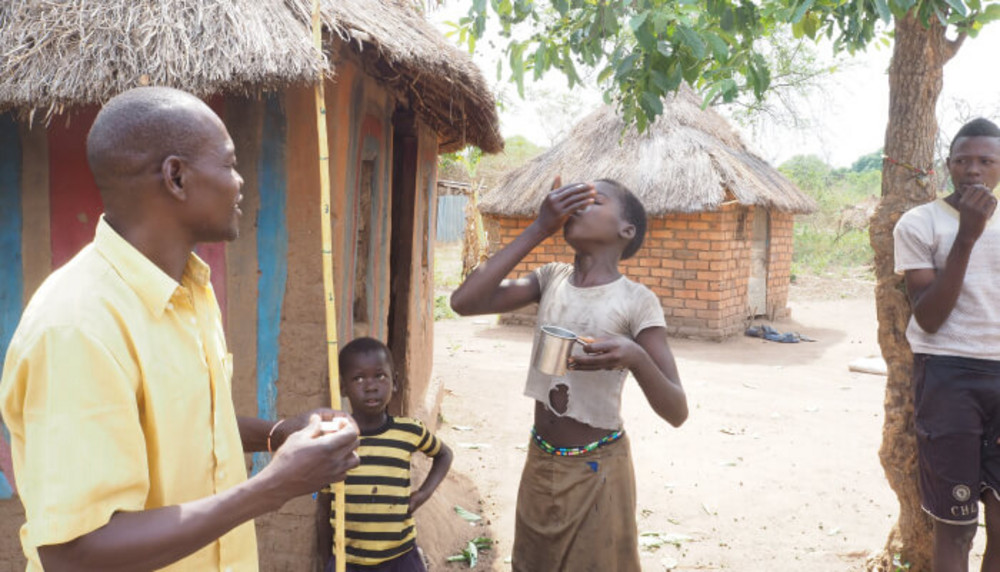 Key milestones
Fortunately, we have made progress. In fact, we've hit some incredible milestones since the London Declaration on Neglected Tropical Diseases in 2012, which aspired to control or eradicate certain diseases by 2020. Today, the blinding impact of onchocerciasis has been reduced thanks to mass drug administration programs – and we're even talking about the elimination of disease transmission in a few years' time. According to WHO, around 217.5 million people are at risk of contracting river blindness. Around 20.9 million people are actively infected; 14.6 million people are affected by the skin disease; and around 1.1 million people are living with blindness or visual loss. Ninety nine percent of those people live in rural Africa. Thanks to the donation program by Merck, nearly 152 million people were treated globally in 2018. Sightsavers helped support the treatment of around one in four of all the individuals treated that year.
But the program could not have happened without the donated drug. Incidentally, ivermectin was one of the first drugs to be donated by a pharma company – and Merck has committed to the donation program for as long as required. In Nigeria last year, transmission of the disease in two large states was interrupted. And that represents a huge success, because Merck and Sightsavers have been treating people in Nigeria since the 1980s. We still need surveillance systems to ensure the disease does not return, but it's an incredible achievement. It also shows how long it takes to make progress and achieve elimination or interruption of transmission.
There have also been major milestones in trachoma – another infectious disease that can cause blindness. It causes roughening of the inner surface of the eyelids, and can lead to enormous pain and blindness. I've visited communities affected by the disease and patients have told me that it is like having sand in your eye; every time you blink, your eye is scratched. A key milestone for this disease was the Global Trachoma mapping project, which was launched in December 2012 and completed in January 2016. It sounds basic, but to achieve elimination, you first have to map out where you need to apply donated drugs and other programs. It was the largest infectious disease mapping program ever undertaken and has really pushed the trachoma elimination program forward.
Pfizer has been donating the antibiotic Zithromax to treat trachoma for around 20 years now through the International Trachoma Initiative (Sightsavers is one of the many partners in this initiative). It's a great example of a public-private partnership. It was first established in 1998 – with Pfizer initially committing to 10 million doses. Today, they've delivered over 897 million doses. And here's another fantastic achievement: in 2018, Ghana became the first sub-Saharan African country to eliminate trachoma.
Donating drugs is a proven approach and is part of the WHO's SAFE strategy for tackling trachoma – surgery, antibiotics, facial cleanliness, and environmental improvement. Trachoma is still prevalent in 40 countries – and to achieve elimination, these countries are reliant on Pfizer's free antibiotics. Pfizer has extended the donation until 2025. Another amazing statistic: because of the donations and all of the fabulous partners working in trachoma, the WHO announced in 2019 that the people at risk from trachoma had fallen from 1.5 billion people living in trachoma endemic areas to just over 142 million in 2019 – a reduction of 91 percent! And though it may not be the elimination that we had hoped to achieve by 2020, a 91 percent reduction is still an incredible achievement.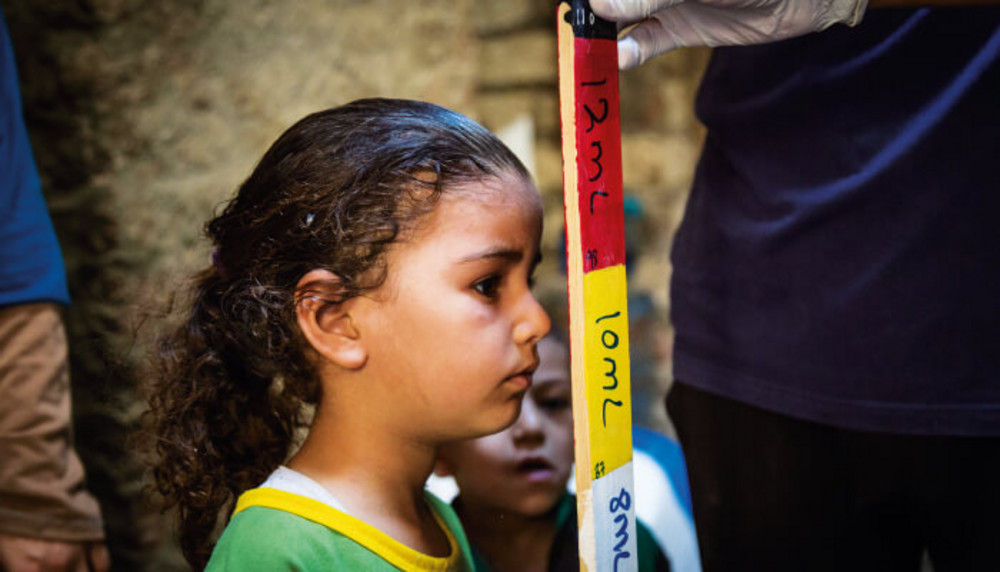 It matters
There is no doubt that the field of neglected tropical diseases is challenging. It's one thing to aim to reduce the incidence of disease, but elimination is incredibly difficult, especially once you've reached over 90 percent of your target population and need to find those last few patients – who may be located in remote areas, or areas of conflict with security risks for aid and healthcare workers. For pharma companies, donating important drugs for years also comes with financial implications. But now, more than ever, it is important that all stakeholders – governments, pharmaceutical companies, charities and community groups – work together to ensure donations are sustainable and delivered safely. We don't just want to control diseases like trachoma and river blindness – we want to eliminate them. When you are aiming for control it doesn't matter if you don't hit your target one year because you can probably catch up the next year, but when you are striving for elimination, you need to consistently hit and exceed your target every year.
Recently in Ghana, where I live, I traveled to some communities where Sightsavers has been distributing drugs for river blindness and lymphatic filariasis. One lady told me that our work makes life sweeter. I've read a lot of case studies about our work and how it empowers workers and communities to increase agricultural production, but when somebody simply tells you that your work makes their life sweeter, it really means something.
In another village, I spoke with the community leaders about blinding trachoma and they simply said, "We don't have that disease anymore."
Without drug donations, we could never have come this far.
For those of you who are removed from direct interaction with the patients afflicted by tropical diseases – for example, policymakers or professionals in pharmaceutical companies or research organizations that develop or donate drugs for neglected tropical diseases – please remember that your work really matters. It is making a huge difference to human lives.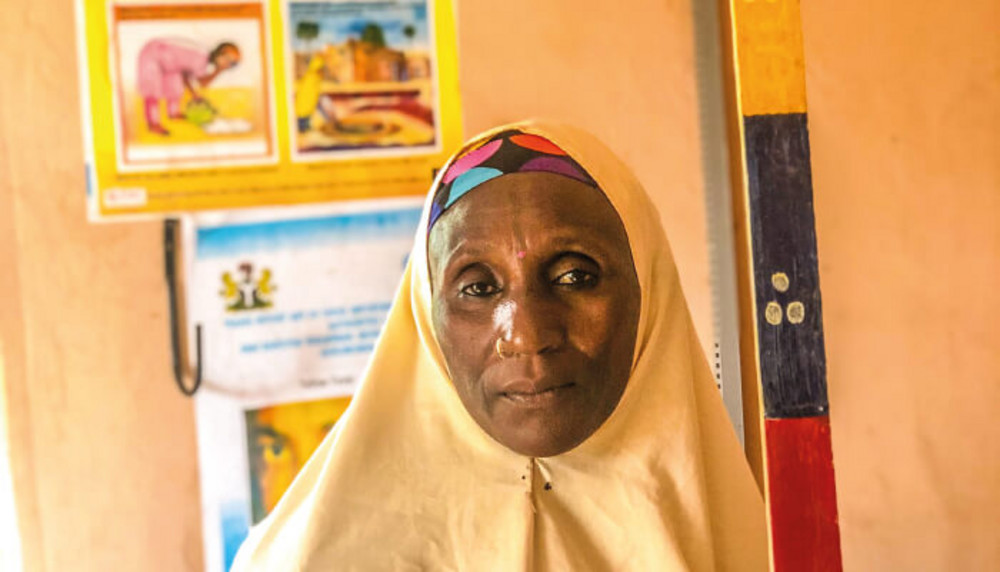 Crucial Cartography
Julie Jenson, Director of International Product Access at Pfizer, expands on the company's work with Sightsavers – and how mapping disease prevalence ensures that resources reach the right areas
Tell me how Pfizer first started to work with trachoma and Sightsavers…
The company has a long-standing commitment to make the best use of our resources – including our people, products, and funding – to help build healthcare capacity, expand access to medicines, and offer community support through corporate citizenship initiatives.
The International Trachoma Initiative (ITI) was established in 1998 by Pfizer and the Edna McConnell Clark Foundation, with the intent of eliminating trachoma by 2020. Today, approximately 163 million individuals are at risk for trachoma, and the disease accounts for an estimated $3-6 billion in lost productivity per year.
As well as managing Pfizer's donation of antibiotics to the program, ITI collaborates with stakeholders to implement the WHO's recommended "SAFE" strategy for trachoma control.
Throughout the lifespan of ITI, it's been challenging to predict the prevalence of disease, with limited data available on disease prevalence in many rural areas. It turn, this has made it difficult to quantify the need for antibiotics at any given time. Sightsavers has been instrumental in helping us solve this, leading the Global Trachoma Mapping Project.
Using smartphone technology, the Mapping Project allowed fieldworkers to identify communities in need and send the data back for analysis faster than ever before.
Over the course of the Mapping Project (2012 to 2016), 2.6 million people were examined across 29 countries For the first time, this initiative provided us with real time data on where antibiotics were needed, and a clearer picture of the volumes required.
With this evidence in hand, Pfizer was able to develop a strategy that saw an expansion in production, and an increase in medicine output – from 50 million to 120 million doses between 2014 and 2018.
The ITI was also able to use this data to make earlier interventions. Data transferred from the field in real time allowed the ITI's expert committee to approve and dispatch donated antibiotics more quickly, which had a rapid impact on communities affected by trachoma.
What achievements in this area are you most proud of?
We're proud of the program itself – for the many partnerships it has fostered with over 100 government and non-government organizations around the world, including Sightsavers.
Most importantly, we're proud of the progress we have made collectively – treating in excess of 100 million people across 33 countries, and seeing Oman become the first country to achieve validation of elimination by the WHO in 2012. Nepal became the sixth country to be validated by the WHO in 2018, joining Oman, Morocco, Mexico, Cambodia and the Lao People's Democratic Republic.
For donated drugs, how do you ensure programs are sustainable?
Sustainability is important to build into any program. In this case, the project has a clear timeframe, beyond which all the partners hope there will be no need for further medicine.
In addition, the ability to plan is important – to be able to understand the quantity of donation required, at what time, and where in the world. This is why the mapping project was so instrumental in our ability to deliver.
Finally, the role of partnership should not be underestimated. Strong government and NGO partners can ensure that any donations are used effectively in the populations that most need them. And this in turn gives us the confidence that our efforts are having an impact.
It's been 8 years since the London Declaration; what have been the key milestones?
The London Declaration brought together all stakeholders (governments, NGOs, donors, pharmaceutical companies, academic institutions, and so on) to support the control, elimination, and eradication of at least two NTDs by 2020. There are 18 NTDs under the WHO definition in total – ten of which are benefitting from medicine donations from across the industry, including Pfizer's efforts to eliminate trachoma.
For us, it's good to see the progress made on the fight against trachoma, with countries achieving elimination and a notable slowing in the demand for antibiotics in the program. However, our goal was worldwide elimination of trachoma by 2020 – and while we expect to come close, it's expected there will be pockets of disease that remain beyond 2020.
Pfizer has extended its donation through 2025, should it be needed, to ensure antibiotics will be available to help all endemic countries reach their targets to achieve the worldwide elimination of trachoma.
Enjoy our FREE content!
Log in or register to gain full unlimited access to all content on the The Medicine Maker site. It's FREE and always will be!
Login
Or register now - it's free and always will be!
You will benefit from:
Unlimited access to ALL articles
News, interviews & opinions from leading industry experts
Receive print (and PDF) copies of The Medicine Maker magazine
Register
Or Login via Social Media
By clicking on any of the above social media links, you are agreeing to our Privacy Notice.
About the Author
Simon Bush