Business & Regulation
Profession,
Formulation,
Ingredients,
Standards & Regulation
Meeting Bob Pinco
From chasing drug lords to advising US presidents, it's fair to say Robert Pinco has enjoyed a varied career. Here, we join him on a quick trip down memory lane.
Stephanie Sutton | | 4 min read | News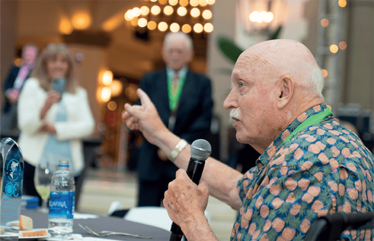 The story behind the founding of the International Pharmaceutical Excipients Council (IPEC) is a famous one; in 1991, the USP Joint Pharmacopeial Open Conference on International Harmonization of Excipient Standards took place at the Sheraton World Resort in Orlando, Florida. Here, a group of individuals enjoyed a wine and cheese party in a hotel room – and discussed the potential benefits of creating an industry organization focused on pharmaceutical excipient safety. Two months later, on March 19, 1991, IPEC was born.
If you'd like to know more about the origins of IPEC, I encourage you to read this article from one of the founders, Dave Schoneker. Since 1991, IPEC has grown significantly; 31 years later the IPEC-Americas held Excipients World 2022 – a conference dedicated to excipients, including sourcing, technology, regulatory issues, and more.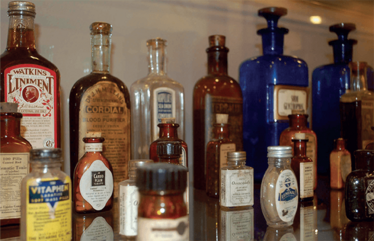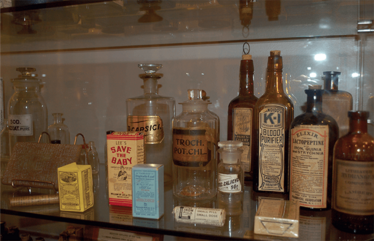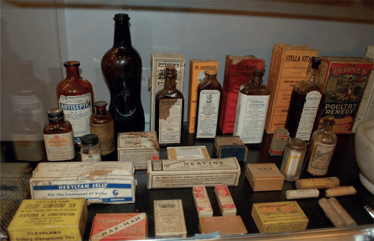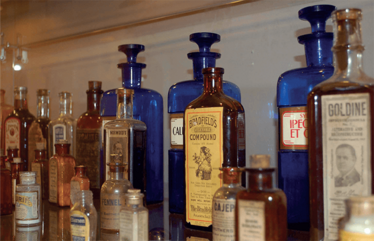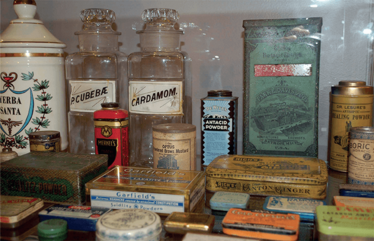 Bob Pinco has gifted IPEC-Americas a beautiful collection of pharmaceutical bottles and apothecary jars – some of which are over 100 years old.
Another key founder of IPEC (and another participant of the famous wine and cheese party) was Robert (Bob) Pinco. At the Excipient World Conference & Expo event that took place in May 2022, I had the pleasure of meeting Bob. Now in his late eighties, Bob is able to look back on a highly distinguished career, spanning drug enforcement, law, and pharmaceuticals. Reminiscing about his early days as an attorney working with the US Bureau of Narcotics & Dangerous Drugs, Bob tells me that part of the job involved "chasing bad guys."
"There would be coordinated raids; sometimes with more than 100 people. And some of the people we were chasing were incredibly dangerous," he says. "My job was more office based so I wasn't the one doing the running around – but sometimes I would be out in the field and it was dangerous work. There would be people shooting. But it was also exciting – and rewarding when we caught those bad guys!"
And the exciting career continued. From enforcement, Bob moved to the US Attorney's Office, and then on to the White House, where he worked as Assistant General Counsel for two presidents (Richard Nixon and Gerald Ford).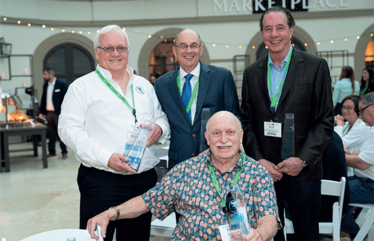 "One of the areas I was passionate about was drug abuse prevention and I got involved with writing laws around controlled substances, including marijuana," says Bob. "In fact, I got involved in quite a few pharmaceutical-related areas, and then I ended up at the FDA in the 1970s as Head of OTC drugs. There was a huge number of products to regulate – around 350,000!"
Some of Bob's lasting legacies from his work at the FDA include bringing Neosporin and Benadryl to patients as OTC products – and directing the FDA to include labeling and testing regulations for sunscreen products, including SPF numbers.
Bob adds, "One big task at the FDA was to set up expert panels and divide the many thousands of products into different categories: gastrointestinal products, cough and cold products, painkillers, and so on. And, of course, we also had to weed out the bad ones. But once companies knew the FDA was keeping a closer eye on them, they started to look at how they could make their products better."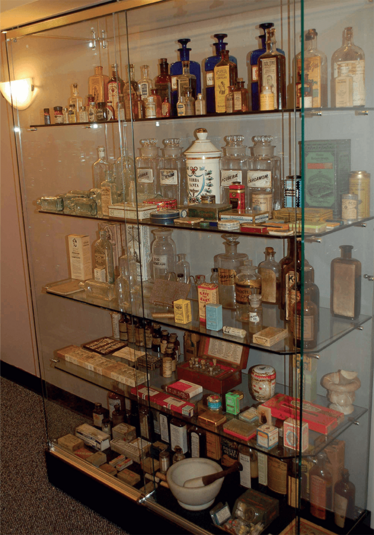 After the FDA, Bob delved deeper into the ingredients side of pharmaceuticals by working at BASF, where he developed a strong interest in excipients – an interest that eventually led him to IPEC. Bob was also instrumental in forming the IPEC Foundation, which provides grants and scholarships – not only to graduate students, but also individuals who have spent their lifetime in research and excipients, either in academia or industry.
"It's a way to give back to those people who are working substantially in the excipients field. And it's so important to stimulate research in excipients because it can be overlooked compared with APIs, which are often seen as a much more exciting area," says Bob. "I love this industry and I love IPEC, but it's time to hand it over to others – and there are amazing things that can be done in excipients research. Just look at the COVID-19 pandemic – it was excipients that made the mRNA vaccines possible. This industry will keep coming up with new ideas to fix problems that we previously thought were unsolvable.
At the Excipient World Conference & Expo 2022 Bob was awarded the IPEC Foundation Founders Award.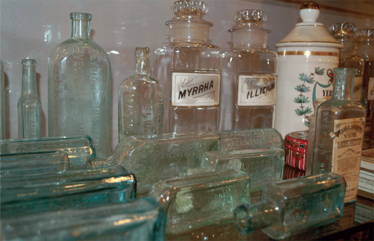 Receive content, products, events as well as relevant industry updates from The Medicine Maker and its sponsors.