Business & Regulation
Business Practice,
Supply Chain
A Roadmap to Greener Pharma Logistics
Pharmaceutical logistics by its nature creates sustainability challenges. There are opportunities for improvement, however, across warehousing, transportation, and packaging activities.
Julius Graf von Pfeil, Kees Schmidt | | 10 min read | Practical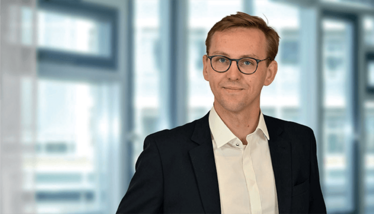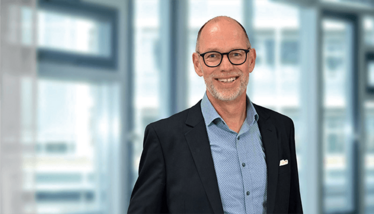 Pharmaceutical research and development, manufacturing, storage, and distribution impact the environment in numerous ways from water and energy consumption to carbon dioxide generation. As the consequences of climate change become increasingly evident, industries worldwide are examining their environmental performance, with many global corporations establishing sustainability goals and implementing sustainability strategies. The pharmaceutical industry and members of the pharmaceutical supply chain are no exception; given that the sector produces more greenhouse gases than the automotive industry (1), the need to reduce environmental impact is crystal clear.
As the consequences of climate change become increasingly evident, industries worldwide are examining their environmental performance
Most major pharmaceutical companies have nominated 2030 as their target for achieving carbon neutrality (2). In addition to reducing CO2 emissions, many have also established goals for lowering their generation of waste and consumption of water and energy. Some solutions being employed include recycling, greater use of electric vehicles and renewable energy sources, reduced use of plastic, and the modernization of facilities, using state-of-the art equipment and technologies.
As a first step towards achieving these goals, many companies are conducting environmental sustainability assessments that evaluate existing practices in comparison to the guidelines outlined in ISO 14001, an international set of standards for designing and implementing effective environmental management systems (3). Some companies are also using ReCiPe 2016 – a method built on a set of mathematical models that use inventory data to perform environmental life-cycle impact assessments (4).
The rapidly expanding cold-chain logistics market is a key driver in the need for a greener pharma industry.
Such assessments can be applied to every aspect of the pharmaceutical supply chain, including logistics activities (including low-temperature storage, packaging, and shipment by land, air, and sea). The assessments often focus on carbon footprint, but some also account for other important factors, such as damage to human health and ecosystems, as well as levels of resource consumption (5). Regardless of the method, these assessments highlight the environmental impact of pharmaceutical logistics activities, which helps identify realistic next steps – however incremental – that improve the environmental sustainability of the pharmaceutical supply chain.
What you can do

The rapidly expanding cold-chain logistics market is a key driver in the need for a greener pharma industry. Many current drugs and vaccines on the market – and an even greater portion of those in the pharmaceutical pipeline – require temperature-sensitive materials that must be handled, stored, and shipped at low temperatures (typically 2–8 °C, but sometimes as low as -80 °C). As a result, experts have estimated that the global pharmaceutical cold chain logistics market will expand at a compound annual growth rate of 9–15 percent for the next 5–10 years (6, 7).
By 2018, there were already four million refrigerated vans, trucks, semi-trailers, and trailers in use worldwide – as well as approximately 1.2 million refrigerated containers for reefer ships (8).
Despite the growth of cold-chain needs, there are many areas across the pharmaceutical supply chain where actions can be taken to reduce the environmental impacts. Temperature-controlled warehouses consume significant energy; however, state-of-the-art cooling systems and ventilation solutions can ensure optimal operation and minimize energy consumption. Though these approaches can require high financial investments that offer no immediate returns, they do provide measurable long-term benefits. Other smaller steps can also help reduce the carbon footprint of warehouse operations; for example, automated lighting systems and the use of renewable energy sources, such as wind and solar power.
One oft-overlooked mechanism for reducing the environmental impact of pharmaceutical logistics is to minimize the size of packaging systems. Space-efficient packaging solutions are often more economical, lighter, and allow the storage and shipment of more drug products in less space, thus reducing both costs and energy consumption (2). In cases where a proper return loop can be established, multi-use packaging has been used for products that require strict temperature-controlled conditions, increasing the sustainability of pharmaceutical logistics (2).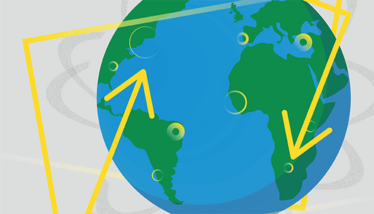 There is also room for improvement in terms of transport solutions. Low-carbon-footprint fuels can be used for the transport and distribution of pharmaceutical products. Experts have estimated that the use of biobased fuels can reduce greenhouse gas emissions by up to 90 percent compared with regular diesel (9). Compressed natural gas, liquefied natural gas, liquefied petroleum gas, biomethane, and bio-LPG are other alternatives.
Another more sustainable transport option involves the grouping of transport, when doing so does not impact quality or regulatory concerns. Applying algorithms that identify optimum routes with minimal carbon footprints is another. Technological advances in the design of transport refrigeration units will also have a positive impact.
In general, reusable containers can be deployed more than 50 times. Upon combining this capability with efficient return logistics solutions, it is possible to support nearly 25,000 pack-outs, providers, and ultimately patients with just 500 packaging solutions (2). It should be emphasized that to be truly reusable, the system for returning the packaging must not place any measurable burden on the recipients of these packages. Return logistics solutions must also be cost- and energy-efficient (10).
Many of the most advanced passive cooling packaging solutions are constructed with state-of-the-art lightweight insulation materials. These solutions have demonstrated an energy demand as much as 50 percent lower than single-use solutions, as well as the potential for significantly reduced water depletion and waste generation (2). Furthermore, active reusable packaging systems (shippers with embedded sensors for digital tracking) not only provide real-time data on the condition and location of pharmaceutical shipments, but also achieve greenhouse gas emissions as much as 90 percent lower than passive shippers (9).
Going forward, new technology could also help provide further gains in sustainability.
Going forward, new technology could also help provide further gains in sustainability. For example, with new automated loading software, the space in trucks and containers can be pre-organized with regard to storage conditions to reach the optimal capacity. The picking management in warehouses can also be made more efficient with the usage of augmented reality glasses that show the shortest route for the picker. Similarly, the introduction of innovative packaging materials and shipping container designs has the potential to reduce the environmental impacts associated with the storage and shipment of life-changing and life-saving medicines (10). Some examples include thermal covers designed to reflect sunlight, isolate the goods, and prevent air exchange (8).
Competing Obligations

Implementing new technologies and solutions designed to improve the sustainability of pharmaceutical logistics practices must not impact drug product quality or in any way conflict with GDP guidance and the numerous regulatory requirements that govern the handling, warehousing, and transportation of pharmaceutical products.
The greatest limitations concern packaging. Some pharmaceutical raw materials and drug products are highly potent and/or classified as dangerous goods. Typically, packaging that is close to drug products must be of food grade, resistive to damages and is often not available in recyclable forms.
Logistics service providers must also contend with the demands and expectations of their customers. Although many pharmaceutical companies are actively seeking ways to reduce their environmental impact, there are some cases where they insist on the use of a certain type of packaging because that format was employed in the stability or transportation studies conducted to support regulatory approval. Some customers might also be able to accept a certain product in a special packaging and not in any other.
There is, therefore, a constant struggle between the desire to reduce carbon emissions and resource consumption, and the need to maintain strict quality and safety standards.
Change starts in-house

Given the regulatory challenges and high investment costs associated with many activities that can boost environmental performance, it is often best for companies with restrictions in their financial and human resources to begin their sustainability efforts with a focus on internal activities.
Key examples include the recycling of paper, cardboard, plastic, and other materials to reduce waste. Use of recycled materials, wherever possible, is also preferable, but even when that is not possible, waste can be recycled, reused or routed for use in other industries.
The next level of commitment to sustainability involves financial investment in new technologies to reduce resource consumption, waste generation, and carbon dioxide emissions; for example, replacement of outdated and inefficient cooling systems for warehouses, automated lighting solutions in various facilities, more advanced transport refrigeration units and refrigerated vehicles, and the latest cold-chain packaging solutions.
Though implementing sustainability strategies in the transport and packaging of API and finished drug products can prove challenging, there are still benefits to be gained by investing time and effort into developing optimum solutions.
Good logistics service providers should be clear about where their strengths lie, and willing to speak up when they think customers are taking the wrong approach.
The overall goal of pharma logistics must remain as "the efficient and on-time delivery of customer materials in accordance with all pharmaceutical and transport regulations to maintain quality and safety" – but this can and should be done while reducing your company's carbon footprint, resource and energy consumption, and waste generation.
Know thyself

It is essential to understand each shipment's needs, limitations, and associated risks before proposing options that will address those needs, overcome obstacles, minimize risks, and maximize sustainability. Good logistics service providers should be clear about where their strengths lie, and willing to speak up when they think customers are taking the wrong approach.
The provider should be clear on the options for consideration – whether for quality and safety, cost, or environmental reasons. It is also important to know where each provider's strengths lie. For instance, we are conscious of the fact that our own company is a smaller firm focused on supporting specialty logistics solutions, and therefore our own particular goal is not to be highly scalable but to take on project shipments that are tricky or require detailed attention. Having a clear understanding of where each provider excels will help you to simplify the process, and solve logistics problems as sustainably as possible.
Real-Life Action

At our company, Logistics4Pharma, we have drafted a five-year plan for achieving a set of specific sustainability goals that will benefit the environment, customers, and the company. In addition to increasing recycling and reducing waste generation, the company has also committed to implementing more advanced technologies and automation across its activities.
In 2022, we invested in the installation of a top-of-the-line compressor and cooling system for our temperature-controlled warehouse. The new system is designed to function with an advanced, biodegradable coolant, making it more ecologically favorable.
We also modified our warehouse lighting strategy to maximize the use of daylight and only use electrical lighting when necessary. Similarly, we installed more effective thermostats for regulating non-cooled areas of the warehouse, with automated controls programmed for maximum efficiency installed wherever possible.
To be effective with our energy usage, sensor technologies were deployed in all areas of our temperature-controlled warehouse. By mapping the temperatures in the warehouse during different seasons we are able to identify the areas that experience the greatest extremes in temperature during changing weather. Analyzing data from the sensors on a weekly basis enables us to track changes in temperature as they occur. This approach not only helps prevent temperature excursions – it also reduces high energy peaks. This is achieved by proactively adjusting temperature set points to warehouse specific values that ensure energy efficient operation of cooling equipment.
Receive content, products, events as well as relevant industry updates from The Medicine Maker and its sponsors.
---