Business & Regulation
Packaging
No Product is an Island
Will West and SCHOTT's collaboration pave the way for more vendor-to-vendor partnerships?
James Strachan | | Interview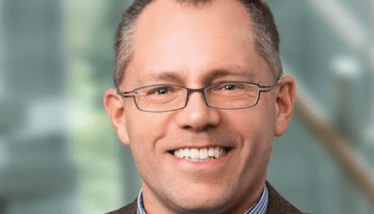 "No man is an island entire of itself," wrote 17th century English poet, John Donne. In pharma, the same can be said of any manufacturing technology, service, or packaging innovation. If a new packaging solution does not fit with the available fill/finish equipment, for example, it will prove difficult to implement.
One way to overcome this challenge is for companies to collaborate and combine products and services, saving customers any worry about compatibility issues. This is the approach taken by West and SCHOTT. Last year, the companies announced that customers would be able to use SCHOTT's adaptiQ ready-to-use glass vials with West's sterile Ready Pack stoppers and seals.
We spoke with Mike Schaefers, vice president and general manager, pharma at West, and Anil Busimi, senior global product manager at SCHOTT, about what makes a good collaboration and the trends they see emerging in 2020.
Are collaborations rare in this space?
Mike Schaefers: It is a milestone that two industry leaders are collaborating to provide their customers with a ready-to-use packaging solution. However, more generally, there is an increase in the number of companies collaborating to provide services to support a product.
Anil Busimi: Collaborations have already played an important role in our current offering. Particularly productive partnerships that have elevated products and services to the next level and made them what they are today. By establishing and collaborating with long-term partners, we aim to connect and exchange knowledge in order to find the best possible solution for the industry. In the future collaborations are going to become increasingly important as markets are becoming more volatile and combined expertise is required to suit their needs.
SCHOTT's iQ platform is addressing the industry need to reduce complexity in injectable drug manufacturing. But a standard cannot be established without collaboration with various stakeholders in the industry, such as filling line manufacturers and elastomer component suppliers. Collaborations such as these ensure everything works seamlessly with filling lines and any kind of stopper or seal system. Overall, this is where the industry is heading because it reduces complexity for customers and allows them to focus on what really matters, such as the science behind drug development.
What are the key trends you see for 2020?
Schaefers: With the trend towards smaller batch sizes, ready-to-use components are becoming increasingly important. Nested components, such as nested glass vials and related stoppers and seals, work well with flexible filling machines that can fill smaller batch sizes. We find this is especially true for the smaller companies responsible for many of the new molecules coming through. The last thing they want to think about is packaging and administration. However, we also see larger companies looking towards sterile packaging combinations in order to accelerate their clinical trial timelines.
On a separate note, connectivity will also continue to gain importance, with people looking for ways of connecting, for example, devices with data and apps. This is a key benefit to aid in patient compliance and convenience, but it can also help with other initiatives, such as serialization regulations.
Busimi: Expansion of ready-to-use solutions and innovations to ensure drug stability in primary packaging containers will be key in 2020, especially to address the growing number of biologic drugs. More collaborative work in the industry is required to adapt to regulatory changes like MDR (Medical Device Regulation) and EU GMP Annex 1. We also notice an increasing focus on platforms and systems rather than individual components to de-risk development projects and accelerate time to market. Customers are also ensuring that products are designed and documented as per the latest FDA guidelines (for example, FDA 21CFR part 820) to help them shorten regulatory approval times. But the most significant trend today is focusing on patients while making drug delivery as easy and safe as possible – even for the most complex biologic drugs.
Receive content, products, events as well as relevant industry updates from The Medicine Maker and its sponsors.
Schott, "West and SCHOTT Announce Partnership to combine the SCHOTT iQ Platform with West's Ready Pack System" (2019). Available at: https://bit.ly/2UdVoKD