Business & Regulation
Profession,
Advanced Medicine,
Bioprocessing - Upstream & Downstream,
Small Molecules
Celebrating People with Power
Who are the most influential and inspirational people in drug development and manufacturing? Nominations for The Medicine Maker Power List 2024 are now open!
Stephanie Sutton | | Hot Topic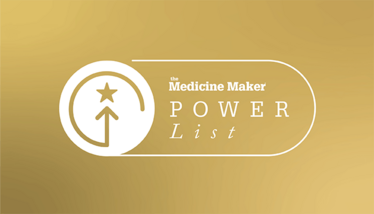 When The Medicine Maker launched back in 2014, we had a clear mission in mind: we wanted to celebrate the people, processes, and vision that bring new drugs to market. After all, the development of new drugs – whatever the modality – draws on the talent, passion, and experience of a wide range of professionals.
Many publications focus on drug development and the pharmaceutical industry, but much of the content fails to truly capture the most important element – the people. The Medicine Maker wanted to bring something different to the table. We wanted to shout about the creativity and the passion that people – not machines – pour into this vibrant industry.
Our annual Power List is an essential part of our mission to celebrate individuals in the industry. The List highlights inspirational and influential professionals working in the field of drug development and manufacture across three categories: Small Molecules, Biopharmaceuticals, and Advanced Medicine. You can read the 2023 Power List here.
But who do you want to see on our 2024 list? We are now accepting nominations for 2024. All you need to do is fill out the quick form available below.
Perhaps you want to nominate yourself (that's OK – we won't judge) or an esteemed colleague, mentor, or other inspirational individual. From CEOs to process engineers to benchtop scientists and academic blue skies thinkers, we accept nominations for people in big pharma, small pharma and everything in between, including CDMOs, technology companies, clinical trial organizations, regulators, and more.
In short, anyone who has a role to play in drug development and manufacture is eligible to be included on the list. But they've got to be in it to win it – so if you want to see someone on the list then nominate now.
Please note that nominations will close on January 12, 2024.
Questions? Let me know! [email protected]
Receive content, products, events as well as relevant industry updates from The Medicine Maker and its sponsors.