Business & Regulation
Digital Technologies,
Business Practice
On Cloud Nine?
As pharma embraces cloud-based platforms, will we see an improvement in quality and data management in the industry?
Maryam Mahdi | | 3 min read | Interview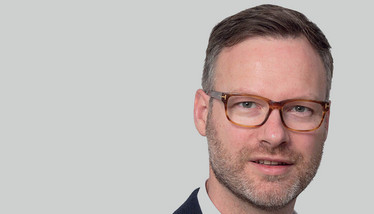 At the recent Veeva R&D and Quality Summit, industry leaders shared their thoughts on how pharmaceutical operations can be improved through the use of unified, digital cloud-based platforms. Among the speakers was Steve Guise, Head of Business Domains, Informatics at Roche Pharmaceuticals, who spoke about how the company is bolstering its response to a changing pharmaceutical ecosystem by investing in cloud technologies.
We caught up with Steve to find out more about his views on the role of digital cloud-based systems for quality and data management.
What are the biggest benefits of cloud computing for pharma companies?

Today, cloud-based platforms are common and allow for a lot of data sharing in the industry. I believe that the digital environment helps to bring us all together. It's not a competitive space; rather, it is one where we can share best practices and ultimately reduce the time it takes to bring new medicines to market and ultimately the patients.
Going forward, I think that the use of digital systems will help us to save costs and improve efficiencies. The price of launching any new product is a result of the cost incurred throughout the development process, and if we can make certain aspects more efficient then we can reinvest the savings into research and development. I also see advantages for speed. It would be wonderful to see a reduction in time spent on processes for filing medicines using these systems.
Are there any challenges associated with sharing data?

When it comes to novel medicines, the IP is well captured in patent filings. In fact, there is IP protection for process development as well as the devices used to deliver medicines. I don't see that changing. Though there is a lot more data sharing happening now, we have a clear sense of what data still needs to be protected.
As new technologies emerge, how should pharma companies address skills shortages?

The shift to the cloud does require a rescaling of technical resources. At Roche, we employ a multi-cloud strategy that is managed by software developers and operational engineers, whose job is to look at the infrastructure in our data center. We also have to manage analytics. The skills required to navigate this new world of technology are different from what would have been normal some years ago. We invest in training our existing workforce and hire new talent for this. For training, companies will often produce their own materials, but resources can also be offered through certain cloud-based platforms.
What are the biggest challenges of embracing digital transformation?

The main barrier is to differentiate between digitization and digitalization. In my view, digitization would describe taking an analog process and automating it with tools and technology. Digitalization is fundamentally rethinking how you work and letting go of a legacy mindset, which can be difficult for people who have been in the pharma industry their entire careers. We must learn to reimagine things from the ground up.
I think that is also a challenge for cloud-computing companies to address, they are the ones that have to build products for how people work today, while also providing them with the space to grow and change. But senior executives across the industry are working towards driving change. From bringing in expertise from other industries to embracing digital systems, there is certainly the will to challenge the status quo.
Receive content, products, events as well as relevant industry updates from The Medicine Maker and its sponsors.