Business & Regulation
Digital Technologies,
Technology and Equipment,
Business Practice
Out With the Old
If the pharma industry wants to move ahead of the curve when it comes to manufacturing, it must do away with the legacy systems that hold it back
Angelo Stracquatanio | | Opinion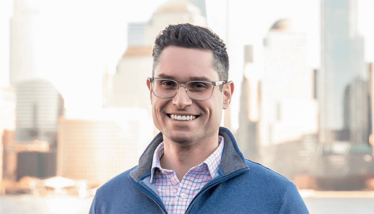 The life science industry is shifting toward more complex manufacturing, which can evidently be seen in the development of new biologics and cell and gene therapies. Despite these innovations, the approach to manufacturing critical drugs is stuck in the past; traditional methods – paper-based processes and legacy systems – can't hold up to the demands and pressures of new production methods.
Organizations must seek new ways to scale up and down to suit different batch complexities and sizes, identify how to handle new product introductions, and orchestrate flawless execution across teams and sites. Leading organizations are now embracing technologies, such as cloud computing, augmented reality, and AI, because modern, intelligent systems can bring them up-to-date and help them remain competitive in an ever-changing market.
In particular, AI tools can be used to augment decision-making with data-driven analysis. It can be built into the applications that decision-makers use daily, delivering usable insights that improve outcomes based on the data.
Although some currently available pharma systems can provide historical data, what's currently missing is the ability to make predictions. Using AI, historical data can be analyzed to determine what may happen next and to help with process optimization. Organizations can also build AI models that simulate changes in process data to see how it would impact yield, quality, and efficiency, without having to run extremely time-consuming manual tests. Simply put, AI predictions can speed up these processes as the data already exists in one central system. In turn, organizations become less reliant on technical teams for data gathering, report analytics, AI modeling, and data requests.
On the shop floor, pharma organizations can even leverage AI to help machines make their own predictions or manage their own preventive measures. Operators can continue with confidence knowing that the shop floor can operate itself to increase speed and efficiency of production.
Though many in the industry are finally seeing the immense benefit of incorporating intelligent technologies and AI into their operations, there are only a few software providers capable of providing systems that are flexible enough to scale up and out with changing methods or deliver on the promise of pharma 4.0 connected systems. Traditional manufacturing technologies cannot easily (if at all) incorporate AI into their applications because of the level of technical expertise required to not only customize the platform, but also properly implement it and manage the AI models.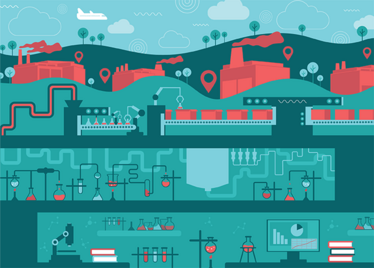 COVID-19 accelerated the immense uptick in adoption of new technology approaches in pharma, but there are few vendors who can adapt to the industry's changing needs and provide systems that are future-proof.
Perhaps the biggest drawbacks of these tools stem from a lack of understanding in terms of use cases and benefits. In my experience, some simply lack technical knowledge to use these systems effectively. Identifying how to apply this tech can be an issue for customers who aren't sure where to start, especially if those customers are using their own data scientists to maintain AI tools.
And for those who fear that there are risks associated with using AI for automation in such a highly regulated industry? I would remind them that there are guardrails that can be put into place. It's also worth noting that critical decisions will also always require human involvement. Overcoming many of these challenges comes down to appropriate education and support. By providing the right information, we can help each other on our journeys towards modern digitization. If you've not already embarked on your journey, now's the time!
Intelligent technologies, including AI, can increase operating efficiency, ensure process reliability, better track performance, and help you plan for the future. In a constantly changing landscape, the degree of digitalization will be a key differentiator. Even the FDA is investing in its own modernization plan, pushing out legacy systems and encouraging greater adoption of digitalization. In short, pharma needs to adopt new technologies to remain competitive and keep up with demand.
Receive content, products, events as well as relevant industry updates from The Medicine Maker and its sponsors.