Business & Regulation
Marketing
Patients, Be Not Afraid
How we can begin overcoming patients' fears and misconceptions of cell and gene therapy
Ben Beckley | | 2 min read | Opinion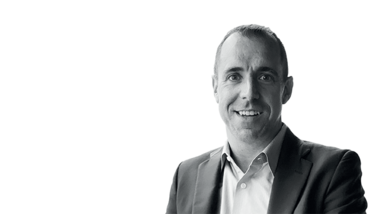 By the end of 2021, there were nearly 35,000 cell and gene therapies in development worldwide (1). These treatments have long had the potential to transform modern healthcare, but there are misconceptions fueling patients' fear of treatment and harming the reputation of cell and gene therapies. Here, I outline some of those misconceptions as well as the challenges marketers face in communicating these treatments to patients. With the right insight and approach, we can ensure advanced therapies reach as many people as possible.
As with any new innovation, there is an air of apprehension when it comes to cell and gene therapies. Some of the most common misconceptions include efficacy, side effects, and length of treatment. Doubts over efficacyhave arisen due to small patient populations in early stage clinical trials and patients are rarely presented with successful results from larger-scale clinical trials, which provide evidence for a therapy's overall efficacy.
Potential side effects are another source of concern. A 2017 study into treatment for sickle cell diseases found that cultural beliefs and public misconceptions were fueled by now-dispelled myths about increased infertility and cancer risks (2). The study also found that those individuals, harboring these misconceptions had limited knowledge about the therapies they were offered.
Uncertainty about the length of treatmentbecomes a problem when patients do not receive effective communication about treatment timelines. They may be led to believe that the treatment will be a short term procedure. To avoid this, healthcare practitioners must ensure that patients understand that their treatment may last as long as a year; after all, many advanced therapies require more than a simple extraction of tissue, processing, and injection – they can also require blood testing, cleaning of bone marrow, and regular observation.
Apprehension caused by all of the above can lead patients to delay treatment, which can reduce the chances of successful therapy outcomes.
Marketers need to explore patients' knowledge of the treatment and identify key gaps or any skepticism. We must also give patients every opportunity to gather, synthesize, and use key data to inform their decisions.
If healthcare providers can deliver more appropriate information tools – for example, accessible and relevant content, on-demand healthcare access and support, and virtual appointments – this can help educate patients about the complexities of treatment and, therefore, strengthen trust.
Pharma companies can play a key role in support of this dialogue between physicians and patients. By listening to patient advocacy groups and understanding the gaps or misperceptions, pharma companies can develop content and messaging that assist in the understanding of these diseases, explain the overall mechanism for their gene therapy technologies, and provide significant patient support so that patients can fully understand and manage the processes associated with gaining treatment.
Receive content, products, events as well as relevant industry updates from The Medicine Maker and its sponsors.
ASGCT et al., "Gene, Cell, & RNA Therapy Landscape:Q4 2021 Quarterly Data Report", ASGCT (2021.) Available at: https://bit.ly/cgt-landscape

H Strong et al., "Patient Perspectives on Gene Transfer Therapy for Sickle Cell Disease", Adv Ther, Aug, 34(8) (2017). DOI: 10.1007%2Fs12325-017-0587-7