Business & Regulation
Profession,
Advanced Medicine,
Business Practice
People, Process, Product: Lessons Learned with Antoinette Gawin
Antoinette Gawin, President and CEO of Terumo Blood and Cell Technologies, explains how a random act of kindness set her on the path to becoming a VP in her 20s. Antoinette shares her lessons learned overcoming adversity to succeed in finance, utilities, M&A and – finally – cell and gene therapy.
James Strachan | | Longer Read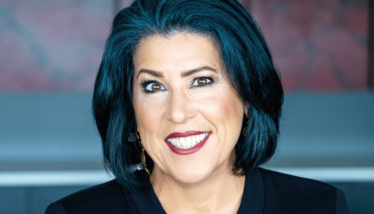 'A random act of kindness could change someone's life'
I grew up in a town of about 400 people called Cedar in Northern Michigan, USA. It was an immigrant farming community and very few people went to university – especially girls. People would ask, "Why would you go to university? Don't you want to be a mom someday?" even though I was at the top of all my classes. I didn't know anyone who'd taken a different path. But to earn some extra cash, I used to clean houses for wealthy people. I remember serving one gentleman who was having a company retreat at his house. The guests found out I was doing well in school and asked what I wanted to do. I replied, "What do you do?" They tried to explain their business, but I just couldn't grasp what they actually made. On the farm, we grew cherries or potatoes. It's strange to think back to that naïve girl and where she ended up!
That conversation widened my horizons and influenced my decision to go to the University of Michigan on a scholarship – but it almost fell through. As part of the full scholarship I received, you needed a local bank account with at least US$200 in it. I couldn't imagine having $200 sitting there, so I just said, "Well, that's not going to work." Some people from the University visited and I explained that I couldn't go because of the money – and this gentleman, Dick Baker, opened his wallet and gave me $200 there and then. I sometimes think about that random act of kindness because it changed my life.
I studied economics and English and wanted to be a lawyer. But, after I finished undergrad, I couldn't imagine continuing in school. So I went to GE in part because they had a leadership program that allowed you to get a "GE MBA," which involved a lot of coursework as well as rotational assignments across the company. That provided the foundation for the rest of my career. The program was "sink or swim" and you were thrown in at the deep end – but, if you were a hard worker, you could achieve just about anything.
'Anyone can get their head around complicated topics, as long as they are relatable'
Some of my first roles within GE were leveraged buyouts. I didn't even know what an LBO was when I first joined this global conglomerate. Returning home, my family would ask me to explain what I did, and I just couldn't. You're talking about high finance and they're reading the news about people in the industry doing all sorts of unethical things. So I used to say, "I sell refrigerators."
It was a good lesson in communicating the science behind cell and gene therapy, because we can isolate ourselves with jargon, acronyms, and scientific terminology. When I was growing up, my rural community didn't have access to the information everyone has at their fingertips today. People didn't question their doctors or try to understand why they were being prescribed a medication. This is changing now – and I've come to realize that there are ways to make anything accessible to the average person.
For example, now I tell my family that we make the equipment that collects and separates blood, which anyone can get their head around. Cell and gene therapy is a little trickier. Even so, most people have either donated blood or had a transfusion themselves, and many will know someone who has had a stem cell transplant. As long as there are corollaries to their experiences, people will be able to conceptualize most things.
'Never underestimate the power of reading old books!'
As I mentioned, I started in the financial services sector for GE. Then, I went to what was called GE Information Services. This was pre-Internet and we were selling some of the first versions of email – so I found myself running an IT business. At one point, I was running GE's global data centers. It might sound archaic, but I grew up in a time when people said things like, "A woman can't run a data center – it's too complicated." Often, I was the only female in the room. That can be depressing sometimes, but it also gives you the fire to prove to people that gender doesn't matter.
One thing I realized is that you need powerful language to be able to convince people – so I often relied on my skills as an English major. When reading old books (I specialized in medieval literature), you are tasked with looking at something people have been studying for hundreds of years and finding something new. Then, you need to convince people of your findings and their significance. This art of unpacking the written word is invaluable when you're trying to connect an IT engineer, an automotive manufacturer, and a salesperson, for example. You need to find common ground between people who basically speak different languages. The ability to read between the lines to abstract what's important, and to use words to align people around a common goal, has stood me in good stead while moving between some very complicated sectors.
Next, I transitioned into GE's utilities business, which involved working with governments across the world. I worked in Switzerland for a while, running an acquisition there in the utility space. Then I came back to the States – partly for family reasons and partly to transition into healthcare and life science. I strongly believed my economics background and my experience working with governments would serve me well in understanding how healthcare systems worked.
'Put the right people in the right roles with the right resources and the product will follow'
After spending more than two decades at GE, I joined Baxter in 2009 to oversee global market access and commercial excellence, strategy, and commercial operations. Then, in 2016, I joined Terumo Blood and Cell Technologies, becoming CEO in 2019. The company was originally a startup from Lakewood, Colorado, that grew by being acquired by other companies that were interested in the technology. One challenge that comes with that is that the business as a whole wasn't fully integrated. My task was to connect the dots. I had to bring all the disparate groups within the company – from China to the US to Belgium – and align them around a single goal.
I started with the basics: put people into the right roles, provide them with the right processes and tools, and the product will come. I had to make sure we had clarity on what we were trying to achieve. What were our governing philosophies? It can sound like motherhood and apple pie but, if you don't have clarity on these broader things, it can be very difficult to make concrete business decisions.
The company had been working in the cell therapy space for the past 20 years – for example, with companies like Novartis. When I joined, the first CAR T cell therapy approvals were on the horizon. We realized the power of our work in that area, but we also felt we could be doing a lot more. So we started to bring more clinical and scientific people from the cell therapy space and realigned our focus toward cell therapy development. We'd learned a lot from our blood centers, but cell therapy is a wildly different market and we realized we couldn't copy and paste old models of working.
A few years later, we launched a product in the advanced therapy space and signed several partnerships, including one with Kite. There are companies now using our technology at the preclinical stage and as part of their processes going into regulatory filings for clinical development.
Moving into cell and gene therapy was another step into a new, exciting, and complicated field. But that's something I became used to during my time at GE and at Baxter. I always say, "I'm not smart enough to cure cancer, but I might be smart enough to connect the dots between the people who, together, might cure cancer."
'Convince the nastiest person in the room'
Thinking back to the challenges I've faced in my career, being a working mom throws up quite a few! You have to constantly think about efficiency and keeping the peace. So much of business is about relationships. How do you balance tensions? How do you spend the time required to go deep into an area without missing the overall picture?
I've spoken about often being the only female in the room. Earlier in my career, I was also often the youngest person in the room too, because I became a VP at 29. People would actually tell me their granddaughters were my age! But I always advise people not to be afraid to show vulnerability. If there's someone you feel comfortable speaking with, catch up with them after a bad meeting and tell them you felt dismissed. Ask them what they would advise you to do differently. And, sometimes, you have to go to the nastiest person in the room and try to build that bridge. Of course, it doesn't always work – but if the nastiest person becomes your advocate, the rest will probably follow.
On the subject of diversity, although some things have changed, there is a long, long way to go. For example, I'm on a medical device industry board and there are just four women and two people of color. And the industry has collected data that suggest we've actually fallen behind in some areas. Although there are examples everywhere of people succeeding, we still have so many stereotypes. I still feel that diversity is something we have to convince people of – that we need to make a business case for it.
My philosophy is based on respect: respect all voices, hear all voices, and you will have very different ideas. And, in the life sciences, you have to reflect the people you serve. We treat sickle cell disease, which is predominant in the African American community. How can I understand that patient experience if I don't have any African Americans on my staff?
Personally, I learned not to have a chip on my shoulder. You need a thick skin, but you can't forget your strengths. I'm an empathetic person. If we miss a number, I take it personally – even if I try not to! But being empathetic also makes you a strong leader – people want to follow you if you genuinely care about them.
'My mother used to say, "I can't smell what you're thinking"'
One of the most important lessons I've learned throughout my career is the importance of personal courage. When you have courage, people come to you because they see you as a catalyst for change. This is particularly important for women and for people from minority backgrounds – those who traditionally might not have had a seat at the table. Well, now you've been invited to dinner, so why not get the conversation going? I always think in terms of risk – what is the real risk of speaking up? So have that personal courage, because it creates momentum and energy that people will naturally follow. Be the catalyst and create the environment that you want to see. As my mother used to say, "I can't smell what you're thinking."
Another important lesson is getting the order right: people, process, product. Leaders really need to understand people – everyone has a backstory. If you understand what they're thinking about and what motivates them, you can put the right processes in place for them to achieve their goals. From there, the products will follow.
Finally, I always advise people to surround themselves with unconventional wisdom. It's easy to go down the hall and talk to a person you've known for a long time – but you run the risk of creating an echo chamber. Seek out people you don't see every day. Perhaps there's someone from a different department, from another country, who speaks a different first language. Talk to that person. You never know what you might learn!
Receive content, products, events as well as relevant industry updates from The Medicine Maker and its sponsors.