Business & Regulation
Trends & Forecasts,
Business Practice
Pharma in the Firing Line
The 2018 Congressional midterm elections are over: the US is back to divided government. And with Democrats controlling the House, and Republicans expanding their majority in the Senate, the US pharma industry could be the number one target for politicians.
George Chressanthis, Charlie Thompson | | Longer Read
The pharma industry has long been targeted for political discussion by critics, but this was raised to a new level when both the Democrats and Donald Trump put the industry in their crosshairs during the 2016 presidential election. Both Hillary Clinton and Bernie Sanders took aim at the industry during their debates. Clinton noted in a Democratic town hall discussion that drug companies were on her most proud enemies list, along with the National Rifle Association, health insurance companies, the Iranians, and Republicans. President-elect Trump then attacked the pharma industry on its pricing practices, with this now famous comment during his pre-inaugural news conference: "And the other thing we have to do is create new bidding procedures for the drug industry, because they're getting away with murder."
Trump's concern over drug pricing mirrors results from a March 2018 national tracking poll in the US (1). This poll found "passing legislation to bring down the price of prescription drugs" received the highest percentage of a top priority issue at 52 percent. The same poll found 80 percent of people saying the cost of prescription drugs is unreasonable and felt not enough is being done to bring costs down (Congressional Republicans [83 percent] and Democrats [82 percent], and President Trump and his administration [77 percent]). People view Congress and the White House as being equally culpable in not doing enough to address the high cost of prescription drugs.
Big Pharma Responds
On January 11, 2017, Donald Trump, then President-elect, sent pharma stocks tumbling when he said: "And the other thing we have to do is create new bidding procedures for the drug industry, because they're getting away with murder." But how did Big-Pharma CEOs respond?
"One way of lowering health-care costs is to have more innovation and more competition."
Ian Read, Chairman and CEO of Pfizer
"Industry has to price in an empathetic way. Just because you can demonstrate value doesn't mean it is affordable."
Andrew Witty, CEO of GlaxoSmithKline
"The new administration has been pretty vocal about supporting innovation. They understand that when you spend money on research and you develop intellectual property there needs to be some level of return for that investment."
Joe Jimenez, CEO of Novartis
"If you provide true medical differentiation coupled with a strong intellectual property position, I think the U.S. will continue to reward this kind of innovation. If you don't offer that then, frankly, I think it is the right thing that prices should come down."
Severin Schwan, CEO of Roche
"Pricing will remain a challenging issue for those of us who are in the research-based pharmaceutical industry, as well as a challenge for the overall healthcare system in terms of what it can afford."
Ken Frazier, Chairman and CEO of Merck
"It's very difficult to understand what all those comments and tweets will end up being."
Olivier Brandicourt, CEO of Sanofi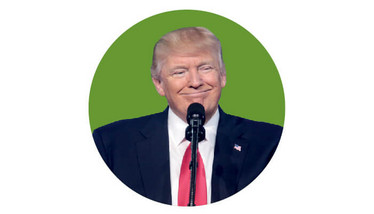 Of course, the 2018 Congressional midterm elections are now over. And after a bitter political fight, the US is back to divided government, with Democrats controlling the House, and Republicans slightly expanding their majority in the Senate. The big question is what follows next: bipartisan collaboration or political conflict and policy immobilism?
Prescription drug prices, infrastructure, and immigration are three areas often noted in the press as possible common areas for working together to pass meaningful legislation. This sentiment of desired collaboration mirrors a post-midterm election survey finding where 68 percent of likely voters wanted to see House Democrats focus on areas they can work with Senate Republicans and President Trump (2). Voters believe that reducing the cost of prescription drugs has the best chance of bipartisan action than other previously noted issues (see sidebar: "Can't we all just get along?" for why collaboration in other areas is less likely).
"First, both Democrats and President Trump have been highly critical of pricing practices by the industry. Second, reducing the high cost of prescription drugs is an issue that wins voters."
Why? First, both Democrats and President Trump have been highly critical of pricing practices by the industry. Second, reducing the high cost of prescription drugs is an issue that wins voters, especially the elderly – a critical demographic voting-block in elections. People 65 years and older have the highest volume of prescriptions than any other age group, and overall prescription growth has been driven by an increase in elderly population. As previously stated, Democrats were effective in pushing healthcare as a key difference between them and Republicans. Republicans desire to counter this notion by showing their efforts to reduce drug prices.
Third, President Trump and his administration activities, by the Department of Health and Human Services (HHS) through Secretary Alex Azar, and the FDA through Commissioner Scott Gottlieb, realize the political benefits of attacking high drug prices and have already pursued numerous avenues to lower them:
The Trump administration rolled out its American Patients First blueprint to lower drug prices and reduce out-of-pocket costs in May 2018. The blueprint covers many areas to reduce drug prices, including focusing reforms on the opaque world of pharma rebates and discounts (3).
President Trump has jawboned pharmaceutical CEOs to limit and/or delay their company price increases as he did with Pfizer and Novartis (4). Pfizer recently reported pricing pressures, from many sources, including those from the administration (5).
The Biosimilar Action Plan announced by the FDA in July 2018 was rolled out to lower drug prices through promoting greater competition by increasing the availability of biosimilars in the US (6). FDA Commissioner Scott Gottlieb has been critical of industry attempts to limit biosimilar competition through the patent system and biologics are among the most expensive medicines, representing a meaningful portion of total US drug spending.
The FDA has accelerated the approval of generics, a favored policy approach by Commissioner Scott Gottlieb, resulting in substantial savings estimated at $26 billion by the administration's Council of Economic Advisers in October 2018 (7). In fact, over 90 percent of dispensed prescriptions in the US are now generic (8).
President Trump signed, in October 2018, two bills that passed virtually unanimously by Congress to ban "gag orders" in contracts between pharmacies and insurance companies/pharmacy benefit managers (PBMs) to tell consumers that they could get drugs at a cheaper price by paying cash rather than the negotiated contract price on their drug plan (9).
In a controversial move in late October 2018, President Trump announced a five-year experiment to lower Medicare Part B drug prices. Administered by the Centers for Medicare & Medicaid Services (CMS), US prices will be linked to what countries with similar economic conditions pay for drugs by creating an International Price Index (IPI) Model (10). Not surprisingly, the Pharmaceutical Research and Manufacturers of America (PhRMA) forcefully criticized this Trump policy as essentially imposing foreign price controls from other countries that threaten to reduce innovation and could be detrimental to patients. Similar criticisms have been levied by pharma CEOs, The Wall Street Journal, and James Greenwood, President and CEO of the Biotechnology Innovation Organization (BIO). Equally unsurprisingly, consumer groups like the AARP favor the policy approach and want to extend price restraints on Medicare Part D drug costs.
Fourth, attacks on the drug industry and the use of price controls are possible due to the breaking down of a traditional coalition of pharma manufacturers, health plans/PBMs, and Republicans (with silent supportive partners being business, hospitals and physicians) that has protected the US pharma industry from such direct threats over the years (11). President Trump is not a traditional Republican, and his direct approach of erecting price controls aligns with his populist philosophy and wanting to "get things done." The public has also shifted their views, the majority now wanting caps on prices charged by hospitals and physicians. Businesses are also concerned about the rising cost of providing healthcare to their employees. Thus, there is an opportunity for President Trump and Congressional Republicans who wish to fend off healthcare as a negative issue, and Democrats to align on this issue.
"The fear is that President Trump, given his rhetoric, desire to negotiate deals, and populist philosophy, will succumb to a more direct price control option."
Fifth, unlike other issues discussed as possible areas for collaboration, reducing drug prices increases drug adherence, improves health and economic outcomes, and reduces overall healthcare spending administered through federal programs. Also, such initiatives can be done without Congressional approval, and ironically, can be done via provisions within the Affordable Care Act (ACA), something President Trump and Republicans have aggressively worked to repeal.
Finally, such an approach by the President and fellow Republicans provide an excellent position to campaign on for the 2020 presidential and congressional elections, countering healthcare issues the Democrats effectively levied during the 2018 midterms.
Given all the above reasons and efforts already underway to tackle drug prices, what more can be done to reduce drug prices?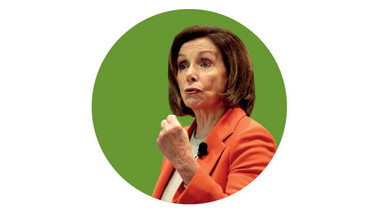 The bipartisan policies on the horizon
There are a number of bipartisan policies that could be taken to reduce Medicare Part D prices that are different from policies already in place. For example, the federal government could use its bargaining power to negotiate directly with plans on the drug prices for Medicare Part D recipients. This approach has been previously advocated by candidate Trump and liked by Democrats. This approach would require the government to take on the role, now currently done by PBMs under contract, to negotiate drug prices for Medicare Part D. This would require a redoing of a 2003 law preventing the government from interfering in these negotiations. President Trump recanted this approach back in May 2018, but the political winds could change his thinking.
Another approach would involve the federal government establishing a pricing scheme for drugs under Medicare Part D that is similar for drugs for Medicaid recipients. The reimbursed price would be based on a formula using the average manufacturer price (AMP), best price per unit (or best commercial price), plus further technical adjustments, with a significant discount then applied to the calculated price (12). This approach requires no negotiations – simply a calculation. The question simply becomes the discount rate applied to this Medicaid-like formula price for Medicare Part D recipients.
A similar approach to the recent experiment enacted for Medicare Part B pricing by leveraging the creation of an international pricing index could also be undertaken. This would, in effect, expand importing foreign price controls onto the structure of US drug prices.
Finally, a direct price control level (using health and economic outcomes, and cost-effectiveness data) could be established as well as a referencing pricing scheme, as employed in France. The government would establish the reference price (without negotiations), and where requests by pharma companies for premium prices above the reference level must be supported through a demonstration of evidence showing greater value.
All of the above potential broad bipartisan policy approaches impose some kind of price control scheme. Traditional microeconomic theory and practice suggests that such price controls would result in lower drug R&D, less diffusion on new drug technologies, lower health outcomes, and higher healthcare spending (13). If a policy approach is to be chosen among the above options, the least onerous would likely be if the federal government established a Medicaid-like pricing scheme for drugs under Medicare Part D, because of its simplicity and smaller ad hoc governmental decision footprint. But the fear is that President Trump, given his rhetoric, desire to negotiate deals, and populist philosophy, will succumb to a more direct price control option. This would not only be counterproductive for the industry but could also create adverse effects for patients.
What should pharma companies do?
Pharma companies are in a difficult position, and admittedly, one mostly of their own making, and thanks to irrational price increases, especially from bad industry actors. But it would be wrong to think that maintaining the present course or ignoring the problem are the correct strategic paths forward. It would also be wrong to assume that President Trump is the cause of this dilemma.
The industry's shift to specialty medicines requires revolutionary thinking, new strategic and tactical approaches, and the adoption of novel analytics and data needed to support a framework to commercialize successfully these drugs. Specific business policy steps need to be taken by pharma companies, with some starting immediately, while others adopted and taking effect over the longer-term:
Alter the objective of what pharma companies actually sell, not medicines, but healthcare outcomes, such as improvements in health and economic outcomes, quality of life for both patients and caregivers, worker productivity, etc.
Use industry associations, such as PhRMA and BIO, to apply peer pressure to industry players that indiscriminately raise drug prices, threaten the public trust, and damage the industry's reputation.
Shift away from a volume-based to value-based commercial model design (CMD) and be more patient-focused.
Integrate analytics used in health economics and outcomes research (HEOR)/real world evidence (RWE) with those methods used in traditional commercial operations.
Think ahead by designing clinical trials that can be more quickly commercialized pre- and post-launch.
Learn how to support analytically payer-performance based contracts.
Leverage a greater variety of data to support a value-based CMD, such as patient-level claims and electronic health records, wearable data, and data generated through digital channels and social media. This also means knowing how to link newer and traditional datasets.
Adopt artificial intelligence and machine learning technologies applying analytical methods for real-time insights, predictive modeling, simulation, and next-best option decision-making.
Rethink salesforce strategic design and outcomes (size, structure, allocation, physician-disruption and scenario planning). This means a shift to smaller and highly trained sales forces on the science/clinical/medical aspects of more complex specialty medicines.
Move away from a primary detail equivalent (PDE) sales force allocation model to one that focuses on the delivery of disseminating scientific information designed ultimately to affect outcomes. Value-based "informative" messaging will be more critical over frequency-based "persuasive" PDE allocation models.
Focus more on direct-to-patient (DTP) over direct-to-consumer (DTC) advertising, and/or dramatically alter the approach of current DTC advertising for specialty medicines to be more value-oriented.
Develop sales operations such as territory alignment and call planning by incorporating healthcare system and payer networks that are part of the patient journey in the treatment of their disease.
Create "bridge" roles within the pharma company that provide for linkages in the processes, methods, and data needed to solve new commercial problems. This means that the problems and solutions of tomorrow will involve interdisciplinary thinking and action.
Develop a continuous "experimentation" mentality to create new ideas for commercial implementation. This means creating something like a Center for Commercial Operations Excellence that is an incubator of such ideas.
Recruit and develop new talent that can operate across traditional commercial boundaries to solve more complex issues.
Find and partner with appropriate third-parties who have the experience to facilitate this commercial transformation across all the above dimensions for long-term success.
"Pharma companies are in a difficult position, and admittedly, one mostly of their own making, and thanks to irrational price increases, especially from bad industry actors."
Crunch time
This is a critical time for the pharma industry and for executives; perhaps the most challenging of all. Companies are in the vortex of external converging forces that require change from pharma executives to move their organizations in new directions. President Trump and the changing political landscape are accelerating the need for dramatic new thinking. These shifting political trends are not the cause of such changes, but merely reactions to the current structural cost imbalances relative to the public's perceived value of the new specialty medicines coming from the industry. Whether or not President Trump runs and wins again in 2020, there are warning signs for Republicans from the 2018 midterms (14). A Democratic party victory of the White House in 2020 will not change forces already set in motion. A large Democratic party victory in the 2020 presidential election, with coattail effects expanding their majority in the House, and possibly resulting in a majority in the Senate, will only quicken the pace of political pressure on the industry. The pharma industry may find themselves in an even worse situation than they face today...
The industry reaction to the high cost of prescription drugs has been positive – for example, the new PhRMA-member TV DTC guidelines that should improve transparency by providing patients with cost and financial assistance information are helpful (15). This was also a reaction to a policy item in President Trump's American Patients First blueprint. But this approach will only serve as a band-aid: more fundamental changes are needed. The long-held "volume-based" CMD by the industry has been, in our opinion, a major driver of the adverse situations now facing pharma companies. The need is a "value-based" CMD that focuses pharma companies more on driving health and economic outcomes. The time to act is now while companies still can mold and select the path they wish to choose. Those companies who react late to changing market and environmental forces will find themselves in a long-term disadvantageous position. In closing, companies must "choose wisely," as the Grail Knight famously said to Indiana Jones, regarding his life or death choice: "But choose wisely, for while the true Grail will bring you life, the false Grail will take it from you."
This article has been co-published with Axtria: insights.axtria.com/whitepaper-how-will-the-2018-midterm-congressional-election-results-affect-the-us-pharma-industry.
Our preferred approach
There are a number of policy approaches that we think could reduce drug prices, while preserving the incentives needed for drug innovation:
Increasing all forms of competition.
Opening the opaque system of rebates and discounts received by PBMs.
Ensuring those price concessions are given back to patients.
Increasing the speed of reviewing of drugs (without forsaking quality and safety).
Improving efficiencies in the overall supply chain.
Enacting public policies to facilitate increasing the productivity of R&D pipelines.
The last point is critical since while recent years have seen an increase in the launch of new specialty medicines (especially biologics), prior empirical evidence has shown increasing inherent risks and probabilities of failure per stage of development, across major therapy areas, and from each stage to launch [1]. Plus, previous evidence has shown the greatest risks to lower R&D productivity are probabilities of failure from passing phase III and II clinical trials [2]. Lastly, a large-scale pharma R&D productivity study found that differences in organizations (e.g., large versus small pharma companies) led to varying pipeline results [3]. Specifically, larger companies (as noted by sales) tended to halt clinical trials later in the process, resulting in significantly higher opportunity costs.
Furthermore, the government can help pharma companies mitigate these greater R&D risks and costs by pursuing the following policies:
Enacting favorable tax policies to encourage development in certain therapy areas (like it did with the Orphan Drug Act).
Passing exemptions in anti-trust provisions to encourage data sharing of clinical data between companies to determine which R&D avenues should continue versus shut down.
Developing special tax incentives for specific capital equipment needed for more effective identification of potential targets of projects in discovery and pre-clinical for further research.
Investing more money for basic research through governmental agencies like the National Institutes of Health and encouraging the dynamic collaboration between academia, research foundations, venture capital companies, pharma organizations as seen in the US.
Protecting the intellectual property of patents that are necessary to reward companies for their risk-taking.
References
M Hay et al., "Clinical development success rates for investigational drugs", Nature Biotechnology, 32, 40-51 (2014).
S Paul et al., "How to improve R&D productivity: the pharmaceutical industry's grand challenge", Nature Reviews, 9, 203-214 (2010).
F Pammolli, L Magazzini and M Riccaboni, "The productivity crisis in pharmaceutical R&D", Nature Reviews, 10, 428-438 (2011).
Can't we all just get along?
Why might cross-party collaboration in areas other than pharma be tricky?
Infrastructure
While improving infrastructure is something that is recognized as needed and desired by both political parties and President Trump likes to see himself as a "builder", some significant obstacles exist in enacting a sweeping bill. First, evidence thus far shows that the tax bill passed by Republicans and signed by President Trump has substantially increased the annual budget deficit. Any large infrastructure bill will surely add to the deficit, alarming fiscal conservatives and the Federal Reserve. Second, the way that Republicans and Democrats will want to go about spending infrastructure money is likely very different. Republicans will want private-public project partnerships with the aim of creating more efficient spending, while Democrats will want traditional big government-funded projects that may benefit long-standing constituent groups such as unionized labor. There is ample evidence that urban US transportation infrastructure projects have substantial higher construction costs per mile, for a variety of reasons, than projects in comparable European cities [1-2]. The factors causing much higher construction costs will need to be addressed before any agreement can be reached.
Immigration
Action on immigration is also widely discussed as another area of possible cooperation. Democrats want to protect people who are covered by the Deferred Action for Childhood Arrivals (DACA) executive order created by President Obama in 2012. They also desire to create a pathway to citizenship for "Dreamers" taken from the failed DREAM (Development, Relief, and Education for Alien Minors) Act initially introduced in 2001. Congressional Republicans are less amenable to a pathway to citizenship, though favor some form of permanent legal status. They are also aligned with President Trump who wants tighter restrictions on legal immigration into the US and closing or tightening ways for people to enter and stay in the US. In addition, President Trump campaigned on funding "the wall," a position not entirely supported by Republicans. President Trump has backed off on having Mexico pay for "the wall," with funding coming from Congress (passed by Democrats and Republicans), though coming significantly below the target needed to complete "the wall". "The wall" for Democrats is a non-starter, as evidenced by the current federal government shutdown and showdown between President Trump and Congressional Democrat leaders. So, while there is interest in coming together on some form of immigration policy reform, there are significant differences on a multitude of issues. If immigration reforms were easy to address, they would have been resolved years ago. What may force the issue are immigration decisions working through the legal system that will ultimately end up with the Supreme Court requiring Congress and the President to bargain for a deal.
Affordable Care Act
Another area of possible collaboration is a deal regarding the Patient Protection and Affordable Care Act (abbreviated as the ACA) enacted in 2010. Democrats campaigned, with evidence of message effectiveness, that Republicans weakened rules around protecting patients with pre-existing conditions. This issue was especially important in suburban districts, especially among college-educated voters, during the midterm elections. Suburban districts were once an important Republican stronghold. These districts around the country however, have now been turning Democrat from "red" to "purple" and risk reshaping the electoral map even further to "blue". Orange County in California (outside Los Angeles) is one such example of this party shift. This area was once a solid "red" but now after the 2018 midterms is a solid "blue". Again, bipartisan compromise may be difficult on this topic. Democrats want to protect the ACA. Republicans have been taking incremental steps to undermine the ACA, after having failed to vote for an outright repeal of the ACA. The ACA effect on the pharma industry is double-edged. The ACA expanded health insurance coverage for individuals and dependents to age 26 [3]. The ACA also addressed the issue of pre-existing conditions. This was done by having an "individual mandate" to force people to have insurance (especially young healthy people to counter the risk of covering unhealthy people) and control which physicians people could visit. The ACA for non-aged (non-Medicare) and non-poor (non-Medicaid) people decoupled the availability of health insurance from employment, thus improving labor market dynamics and efficiencies. Having more people insured means more people having greater access to physicians (in theory), thus increasing the likelihood of more prescribed medicines, which can be good for producing better outcomes and increasing industry sales. However, the largest growth in health insurance coverage caused by the ACA has been Medicaid expansion, which for pharma is high-volume low-margin business. Plus, Medicaid rules forcing generic drug utilization reduces the beneficial financial effects on research-based pharma companies. While Republican efforts to undermine ACA restrictive plan design rules to generate a decrease in rising insurance premiums may have had their intended effect, those efforts have also produced lower quality health plans and have created disruptions and uncertainties in the health insurance market, with potentially negative spillover effects to the pharma industry. So, finding bipartisan compromise on the ACA will also likely be difficult.
References
Politico, "Where the transit-build costs are unbelievable" (2015), Available at: https://politi.co/2scuyTz.
CityLab, "Why it's so expensive to build urban rail in the U.S." (2018). Available at: https://bit.ly/2nfIw58.
Centers for Medicare & Medicaid Services, "ANPRM international pricing index model for Medicare part B drugs" (2018). Available at: https://go.cms.gov/2RuoYdx.
Receive content, products, events as well as relevant industry updates from The Medicine Maker and its sponsors.
A Kirzinger, B Wu and M Brodie, "Kaiser health tracking poll – March 2018: views on prescription drug pricing and Medicare-for-all proposals," KFF, (2018). Available at: bit.ly/2QmgAIp.
Rasmussen Reports, "Most want Trump, Democrats to work together; Democrats want impeachment" (2018). Available at: bit.ly/2Qo0FJG.
U.S. Department of Health & Human Services, "American Patients First" (2018). Available at: bit.ly/2rC3hJQ.
The New York Times, "Bowing to Trump, Novartis joins Pfizer in freezing drug prices" (2018). Available at: nyti.ms/2LGMzBO.
The Wall Street Journal, "Pfizer faces pricing pressures" (2018).
FDA, "Biosimilars action plan: balancing innovation and competition" (2018). Available at: bit.ly/2AtbntA.
The Wall Street Journal, "Sticking it to pharma – with competition" (2018).
IQVIA Institute for Human Data Science, "Medicines use and spending in the U.S.: a review of 2017 and outlook to 2022" (2018). Available at: bit.ly/2siyNxj.
Kaiser Health News, "No more secrets: Congress bans pharmacist 'gag orders' on drug prices" (2018). Available at: bit.ly/2Pqlh4B.
Centers for Medicare & Medicaid Services, "ANPRM international pricing index model for Medicare part B drugs" (2018).
J Colamonico and K Slocum, "In the eye of the beholder: a strategy and policy perspective on prescription drug pricing", (2015). Webinar hosted by Nielsen on November 7, 2015.
Center for Medicare & Medicaid Services, "Medicaid Drug Rebate Program (MDRP)" (2018). Available at: bit.ly/2TujBZs.
G Chressanthis, "The relationship between drug price controls and patient health outcomes" (2016). Available at: bit.ly/2GUBiQo.
Fox News, "Trump should broaden his appeal or risk his re-election in 2020" (2018). Available at: fxn.ws/2SBTaRB.
PhRMA, "PhRMA members take new approach to DTC television advertising" (2018). Available at: onphr.ma/2TuBtU0.
---