Business & Regulation
Business Practice,
Packaging
Green Progress and Pitfalls
Where are pharma companies falling behind when it comes to the environment?
Michael Earl | | 4 min read | Opinion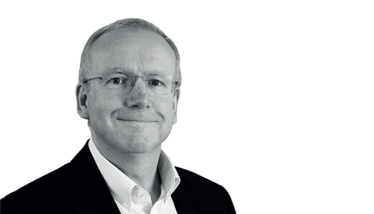 Historically, the pharma industry has been a heavy polluter. One notable study found that pharma's emissions intensity (a metric to fairly compare companies of different sizes) exceeded the automotive sector by 55 percent, despite being 28 percent smaller as a market. The study concluded that to meet targets outlined in the Paris Agreement, the industry would need to see a 58.6 percent reduction in 2015 emission levels by 2025 (1).
And the good news is that progress is being made in a number of areas – namely, air emissions, waste, water, and energy usage. However, an analysis by Owen Mumford Pharmaceutical Services of the top 25 companies reporting environmental, social, and corporate governance (ESG) scores found three critical issues that have yet to receive sufficient attention. Firstly, efforts to reduce packaging in the industry are well behind other industries. Secondly, addressing contamination through antibiotic manufacturing emissions must be a priority (particularly as endeavors to combat antimicrobial resistance become increasingly difficult). Thirdly, there is a large variance in sustainability performance across businesses in the industry. Let's look at these three areas in more detail.
Packaging in the pharmaceutical industry has been largely focused on safety and sterility, making efforts to move towards sustainability challenging. Though policies to improve packaging are in place in most companies included in the analysis (76 percent), hard targets have been set by just 13 percent. Other industries are advancing faster in this respect; for example, McDonalds plans to use completely renewable and recycled packaging as soon as 2025 (3). Where clinically feasible, the industry can convert to sustainable alternatives – ensuring that there is a net environmental gain when changing original materials. One sustainable alternative is polyolefin laminate packaging, which is 70 percent recyclable and can be used for unit dose packaging of solid formulations. There is also a commercial benefit; adopting this packaging can lower packaging-associated costs by up to 60 percent (4). Reducing weight and improving packing efficiency can also reduce shipping resources and cost.
Contamination is a more challenging issue; 84 percent of companies analyzed have a policy on pharmaceuticals in the environment (PiE), and 36 percent on antimicrobial resistance (AMR). However, there is a lack of hard targets being set to enforce action. AMR has been identified by the United Nations Environment program as one of the greatest threats to global public health (5). In some countries, such as China and India, where there is a high level of pharmaceutical manufacturing, uncontrolled discharges can leak into water systems, consequently impacting the people and animals that come into contact with the resulting resistant bacteria. One study analyzed waste from a wastewater treatment factory in India and found concentrations of broad-spectrum antibiotic ciprofloxacin sufficient to treat 44,000 people daily (6). The complexity of tackling contamination could be one reason for slow progress in this area to date. But the longer the issue is not properly addressed, the more difficult it will become to solve. Responsible and informed policies are urgently needed.
Finally, the industry as a whole does not have a consistent approach to sustainability. Our study found a variance of over 40 percentage points between those committed to sustainable practices and others who had yet to make real inroads. Neither geography nor size seem to affect a company's ability to achieve impressive sustainability scores. One analysis shows that, despite selling similar products and generating similar revenues, one pharma company's CO2 emissions were five times greater than an industry counterpart (7). To that end, corporate will is just as important as a large budget. A further issue is that companies are not necessarily reporting progress in a standardized manner – an inconsistency that confounds tracking of progress and could be contributing to the high levels of variance we are currently seeing.
It's not all bad news. And we should acknowledge the efforts made by the pharmaceutical industry in other areas. A study by EcoAct analyzing top firms' sustainability commitments showed the pharmaceutical industry performed well compared with many industries, with an average score of 60 percent – comfortably above the overall average of 53 percent (8). Our own analysis shows that 70 percent of companies are pursuing targets to reduce air emissions, and 50 percent of companies are setting hard targets to optimize water use – a positive development for an industry that is a major consumer of water (9).
But the goal of sustainability is a multifaceted challenge – and a little success cannot lead to complacency. The sizable environmental impact of the industry means there is still plenty of work to be done. Hard targets ensure firms are taking action and remain accountable. These targets must be continually scrutinized and updated in a bid to set ambitious industry standards and motivate every player in the supply chain to make greater strides. At Owen Mumford Pharmaceutical Services, we have already made significant steps, such as becoming one of the first medical device manufacturers globally to receive a B Corp certification. We recognize the importance of ongoing action, and our next ambitious targets include achieving net zero carbon emissions by 2045.
Receive content, products, events as well as relevant industry updates from The Medicine Maker and its sponsors.