Business & Regulation
Profession,
Business Practice
Scaling Advanced Therapies
Sitting Down With… Jason C Foster, Chief Executive Officer and Executive Director, Ori Biotech
Angus Stewart | | Interview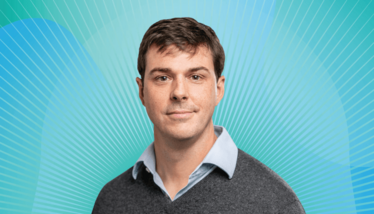 What led you to the sciences?
A sizable portion of the mail in my spam folder is addressed to "Dr Foster", and I often wonder: who is that? I only have a Marketing degree from Columbia...
After completing my undergraduate degree at University of Virginia, I went to work in Washington DC on Capitol Hill, where I worked in healthcare policy and eventually became a lobbyist for various healthcare organizations. It was a great chance for me to witness policymaking first hand. But once you've seen the "sausage" getting made, you can't unsee it! I became quite disillusioned with policy and turned my eyes to the private sector where healthcare innovation was happening. I went to Columbia Business School to assist that transition, and in 2003 ended up in my first role in the industry: in marketing at Merck-Medco, the pharmacy benefit managers.
How did your move to the UK come about?
When we talk about our lives in retrospect, we make everything sound so well-planned, but reality is a little more haphazard. My employer at the time asked if I'd like to take charge of expanding the business in Europe. At that time, we had a two-year-old, my wife was five months pregnant, and we had just bought a house. Call us crazy (because we were), but we went for it anyway! We sold our house, picked up sticks, and moved to London. Prior to the move, I had visited very few places outside the US. I did have a passport though, so I wasn't quite the full American stereotype...
Today, London is our home and my family loves it here. Both my kids are proper Brits, accents and all. They play cricket, netball, and other strange sports that I don't fully understand.
What led you to Ori Biotech?
When I met the founders of Ori, I was living a cushy life as a consultant, investor, and non-executive director. However, the compelling story of cell and gene therapy pulled me back into a full-time operational role. When I learned that we had cures for cancer that patients can't access because of prohibitively expensive costs, I decided that was an untenable outcome and something had to be done. Every year, ten million people die of cancer and another ten million people per year are diagnosed with it. Having a chance to positively impact that number excited me, and that's why I decided to get involved with Ori Biotech.
I began by helping Ori secure its Seed stage investment. If you ask my lead investor what happened next, he'll tell you that I briefly lost my mind and pledged not only my financial capital but my human capital as well by joining the business full-time.
A grand challenge – so where to begin?
Ori's mission is to democratize patient access: how do we deliver these living medicines, personalized to an individual patient, at large scale? Solving this problem means re-thinking the challenges from the ground up: tabula rasa. What is unique about Ori is that our technology has been developed in a bespoke fashion by experts in cell and gene therapy manufacturing to specifically solve the problems of cell and gene therapy manufacturing. This has resulted in truly novel full-stack technology including hardware, software, data services, and automation that we use to solve the problem holistically. It's already been demonstrated that the industry can't solve these new problems with old thinking and repurposed technologies.
Another part of our approach has been to form ecosystem partnerships with best-of-breed tech companies in other parts of the CGT value chain. For example, in the modular cleanroom space we've formed partnerships with industry leaders like G-CON and Germfree. Their modular technologies allow our customers to operate without investing tens or even hundreds of millions of dollars into a facility of their own. On the digital side, we have partnered with organizations like Cardiff's TrakCel, California's Vineti, and ATMPS, based here in London. They manage data flows from the patient to the manufacturing facility and back again, which lets us track and trace chain of identity and chain of custody. Handling personalized medicines is a zero defect scenario – mixups can't happen.
Through these collaborations in manufacturing, data tracking, and more in raw materials and software, we're trying to shine a light into the black box of cell and gene therapy manufacturing. We want to have full transparency at every point in the vein-to-vein process. We don't want our therapy developers, CDMOs, and academic partners to continue to have to spend time and money cobbling together technologies that were never meant to work together. We want to bring to the market a pre-integrated platform where the heavy lifting has already been done, and does not need to be repeated.
Are you optimistic about the future?
I couldn't be more positive about the future of CGT! Despite all the technical and budgetary constraints we face, I agree that advanced therapies are the third pillar of medicine. To help this industry achieve its potential, we need to form a collective mindset.
At a fundamental level, we need to reset the measuring stick for success to be the number of patients successfully treated. Just getting products into the clinic or approved is no longer good enough. We also need to enable widespread patient access for these incredible therapies which have curative potential. Working with innovators, therapy developers, academic researchers, and CDMOs to try and solve these problems will be really important. Essentially, the only way to achieve this is with a cooperative effort – we need to play nicely together in the pre-competitive sandbox.
Last year, around US$20 billion was invested in cell and gene therapy, and in just the first three quarters of 2021 over US$25 billion was invested. Investors go where opportunities are – and it will be critical to demonstrate we can provide an ROI for these significant investments and bring these products to market at scale, creating a big financial and health impact. Investors need proof that CGT is a viable treatment modality – otherwise, the whole field could be in danger of going down in history as little more than an interesting research project. "Fascinating science, admirable approach... but not never quite got there," they'll say. We cannot let that happen.
Receive content, products, events as well as relevant industry updates from The Medicine Maker and its sponsors.