Business & Regulation
Business Practice,
Advanced Medicine
Antibodies and Beyond
Sitting Down With… Jane Osbourn, Chair at Mogrify and the UK BioIndustry Association, Cambridge, UK
James Strachan | | Interview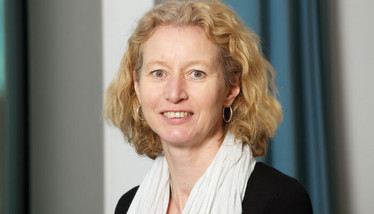 Where did your career begin?
From a very young age, I've been driven by my desire to understand how the world around us works. I wanted to study something that really counted. I was a student and post-doc in the 1980s – PCR had just been invented and a revolution was taking place in molecular biology, so it was an exciting time to enter the field. Later, I switched my focus to the emerging area of antibody engineering and applied for a job at Cambridge Antibody Technology (CAT). The technical potential of human antibodies was tempting from an academic perspective, but as soon as I started working in a biotech environment, I realized the full extent of the applications in medicine.
What moments are you most proud of?
As a team effort, I was very proud of CAT. We spent a lot of the early years building large human repertoire antibody libraries, but our first real patient milestone for monoclonal antibodies was the discovery of Humira, which launched in 2002. We actually had patients come and talk to us about the impact that Humira had on their lives.
My recent OBE – order of the British Empire award – was also a defining moment.
I have been lucky enough to work with scores of very talented colleagues over the years, and my achievements always feel like a celebration of that teamwork.
What is your current focus?
Recently, I joined Mogrify. It's a great opportunity for me to apply my learnings from the biologic space to benefit cell therapy development. We are still in a very early phase of the company, with around 30 employees and all the programs are at the pre-clinical stage. Mogrify's technology can identify the optimal combination of transcription factors required to convert any cell type into any other cell type. We're now applying this technology to develop new therapies and address the challenges of efficacy, safety, and scalability of cell therapies.
I have also served as Chair of the UK BioIndustry Association (BIA) for the past four years. We've been doing a lot of work looking at the cell and gene therapy space in the UK. There are currently more cell and gene therapy developers in the UK than anywhere in Europe. The priority for the future is to find a way to go from autologous cell therapies to more universal systems. The UK has the right infrastructure for this, but there are big challenges in manufacturing. A number of the BIA's members are working in this space – looking at better delivery mechanisms, more consistency in cell production, and other solutions that should benefit manufacturing.
What changes would you like to see in the pharma industry?
There should be more focus on identifying drugs based on biological function first; we should be looking at how they interact with disease mechanisms, rather than specifically defined targets. The pharma industry is doing a really great job and has been hugely successful, but we are at a point where target supply in its classic form is becoming limited. We need to look at function first, and how to perform drug screening in a way that that will give insight into different areas of biology.
In addition, there are a lot of great leaders in pharma who think long-term and try to run ambitious long-term projects, but outcome measures in pharma tend to be more short-term because of annual budgets. Pharma needs to re-think how it is measuring success – considering five- or 10-year windows rather than annual goals. It is also important to reflect on success rates in the various stages of the discovery process. We must take an interest in why things failed – even celebrate failure – because we can learn from it and increase success rates.
What advice would you give to young researchers?
I didn't have a career plan – I followed my passion. My advice is to find your passion and really immerse yourself in it! Become an expert in something early on so that you go through the process of understanding how to get into a subject in depth. If you can do it once, then you will have the confidence to do it again and again in other areas. But wherever you are, keep asking yourself if you're enjoying it. I had a successful academic career, but I flourished in the biotech environment because there was a sense of pace, shared objectives, and ambition that I loved. I think it is very important to work out your ideal cultural environment and to keep checking that you are meeting your own goals in terms of satisfaction.
But at the end of the day, success in the pharma industry is all about collaboration. You must have the right collaborative attitude and make the most of other people's expertise in a mutual way. This is a theme that runs through my career – and will continue to do so.
Receive content, products, events as well as relevant industry updates from The Medicine Maker and its sponsors.