Business & Regulation
Business Practice
Staying Engaged
How can pharma up its game when it comes to patient engagement?
Maryam Mahdi | | 3 min read | Interview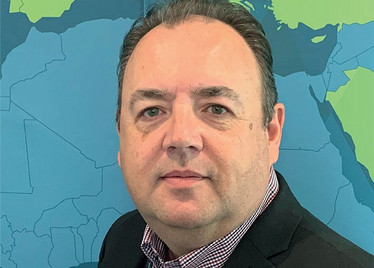 Pharma companies claim to continually strive for patient-centric operations and processes, but they don't always get it right. Here, Ian Riches, Global Vice President of Patient Solutions and Head of Patient Solutions Europe at Ashfield Engage, explains what can be done to overcome the perceived barriers that stop patients from engaging with programs launched by pharma companies.
Why is patient engagement so important for pharma?

Patient engagement programs play a key role in the treatment of disease, offering a user-centric approach to treatment that can lead to measurable improvements in quality and safety.
But the single greatest challenge facing patient engagement programs is the level of uptake the pharma industry is currently observing. Put simply, there are not enough patients referred to these programs and, as a result, many are missing out on additional healthcare support, which is having an unknown but reasonably presumed negative impact on health outcomes.
What's causing low uptake in patient engagement programs?

There are two root causes for the lack of uptake in these programs: i) regulatory constraints and ii) pharma companies' overestimation of their current understanding.
There is governance around what can and cannot be discussed in communications between pharma sales and healthcare providers, so pharma sales teams must often set up additional calls for discussions around support programs. However, these calls are often excluded from sales performance metrics, offering little incentive for a "sell-in."
Pharma companies also need a better understanding of patient needs to encourage the uptake of engagement programs. But healthcare providers also have a role to play here too. They must be able to effectively communicate the importance of engagement programs to their patients. In fact, the success of patient engagement programs stands or falls based on the ability of the HCPs to refer patients to them. Patients can only receive access to these programs through a referral by their HCP, and if providers are ill-informed about their value, it's unlikely they'll encourage many patient sign-ups.
Failure to encourage more sign-ups means that pharma companies will continue paying for expensive programs that won't offer any benefits, and patients will continue to miss out on additional support to manage their conditions.
How can these issues be overcome?

To address these challenges, pharmaceutical companies should re-evaluate their approach to marketing patient engagement programs to HCPs. Currently, there is a lack of commitment to providing training for sales teams to "sell" these programs, meaning a significant shift in attitude is required to incorporate patient support programs into training events to help their teams better understand the program. Ensuring understanding and a buy-in to a more holistic approach to treatment will improve HCP understanding and engagement and, by default, patient enrolment in programs.
This approach may require pharma companies to examine their overall investment in patient engagement programs and consider "launch excellence" approaches to ensure that investment is used wisely.
Receive content, products, events as well as relevant industry updates from The Medicine Maker and its sponsors.