Business & Regulation
Supply Chain,
Bioprocessing - Single Use Systems,
Bioprocessing - Upstream & Downstream,
COVID-19
Strengthening Supply Chains Post-Pandemic
Ideal procurement systems should facilitate the launch, manufacture, and distribution of drugs while also insuring against logistical shocks – such as pandemics. But what should companies do to build supply chains that provide firm anchorage in a risky world? We spoke to Prateek Gadhoke, Global Head of Specialty Care Procurement at Sanofi, to ask what exactly makes a strong supply chain…
sponsored by Thermo Fisher Scientific
What is your background and experience in the industry?
After studying mechanical and biomedical engineering, I joined Bristol-Myers Squibb in an operations development program. I began in biologics technical operations roles and moved into global procurement within the biologics operating unit. I've been in procurement and biotechnology manufacturing ever since; my history includes Alnylam Pharmaceuticals, Novartis, and now Sanofi, where I am head of specialty care procurement. Sanofi Genzyme is the specialty care business unit of Sanofi. Throughout my career, I have focused on making procurement a trusted partner to manufacturing and supply chain. Designing long-term supplier partnerships are critical to support productivity, drug launches, and innovation in mature and new drug modalities.
For us, procurement is evolving from a traditional global, corporate-level role to become more effectively integrated with the business unit.
How important are partnerships in procurement?
Biologics manufacturing benefits enormously from external innovation; in particular, supplier technology provides critical competitive advantage. By accessing innovative offerings and services from supplier-partners, R&D organizations and manufacturers can accelerate product launches and go-to-market more quickly.
We work with Thermo Fisher Scientific as well as other key life sciences partners that support our value chain from research, drug development, commercial launch, and supply chain management. Corporate partnership spanning this value chain helps Sanofi to operate more quickly, efficiently, and effectively.
How is procurement evolving at Sanofi?
Sanofi's play-to-win strategy, implemented by our CEO Paul Hudson, required us to improve R&D productivity, increase value creation in manufacturing, and accelerate drug launches. And it necessitated a renewed focus on evolving procurement, supply management, and external partnering with our life sciences supply base. Our strategy also demanded the recruitment of a world-class leadership team in direct procurement, heavily drawing from outside talent. Why? Because Sanofi's innovative product portfolio, which includes new drug modalities from our various acquisitions and alliance partners, requires support from procurement professionals with not only the business acumen to make partnerships work, but also relevant scientific and operations experience to help bring innovative solutions to our business partners. For us, procurement is evolving from a traditional global, corporate-level role to become more effectively integrated with the business unit.
What are the biggest challenges in procurement right now?
COVID-19 mRNA vaccine demand has dominated life sciences supply chain and disrupted the manufacture of other vaccines and biotech therapies with overlapping materials requirements; affected supplies include raw materials and consumables. Single-use components used in disposable manufacturing systems have been severely impacted over the last 18 months. Given we don't currently have global standard designs in place for various single-use components, the Sanofi specialty care team focused our response during this supply crisis by creating a cross-functional control tower team including site operations, supply chain, procurement and manufacturing sciences personnel. This team is crucial to maintaining global prioritization with our key suppliers of SUT components.
Similar to Sanofi, many pharma companies customize components right down to the level of each product and each site, preventing manufacturers from using, say, the same bag for media and buffers, or the same bioreactor components in both specialty care sites and vaccine sites. This lack of standardization hinders efficiency.
Achieving global standardization, however, will be a huge challenge. It requires integration between technical, quality, and supply chain functions, and demands transparent supplier partnerships. It can only develop via incremental steps taken by manufacturers and suppliers working together. These relationships are essential if we are to develop global systems for qualification and standardization of designs and required documentation. Furthermore, partnerships can help manufacturers by identifying standardization shortfalls and revealing strategies for managing complexity. Manufacturers must, however, be willing to make the decision to start afresh and begin producing medicines using standardized systems.
Even before the pandemic, the progress of biotech innovation had led to a demand surge. The rate of collaboration will continue to increase as manufacturers increasingly appreciate that suppliers' specialized capabilities provide competitive advantage.
Is integrated demand planning important?
Integrated demand planning would ensure that the manufacturer connects commercial demand planning, via sales and operations planning, with production planning and ultimately demand planning with key suppliers to effectively manage materials supply continuity. And, put simply, this enables production to meet patient demand. A critical aspect is manufacturing requirements planning (MRP), which helps estimate materials requirements based on each product bill of material. The advantage of integrated demand planning is that it enables companies to work closely with suppliers and CMOs by facilitating local demand planning and forecasting. Large manufacturers can link routine processes at local, regional and global levels, provide suppliers with accurate future demand estimations, and plan production more effectively. Given many suppliers and pharma companies are still operating on spreadsheets, it is even more crucial to have an integrated demand planning team and process to aggregate demand, thereby improving the efficiency of materials planning and forecasting.
The pandemic impact on the mRNA supply chain demonstrates that integrated demand planning is now critical – and I believe it will become increasingly important. Manufacturers that take this approach will have an advantage in the short-term and long-term during this COVID19 crisis period.
Has the pandemic encouraged closer collaboration?
Absolutely. It has forced us to focus to secure purchase orders well ahead of time, which ensures demand signalling and requires effective communication with core partners. Even before the pandemic, the progress of biotech innovation had led to a demand surge. The rate of collaboration will continue to increase as manufacturers increasingly appreciate that suppliers' specialized capabilities provide competitive advantage. Again, however, transparency is key if these partnerships are to work.
Manufacturers that use digital tools and analytics can access critical, site-level information more quickly, and predict batch outcomes more accurately.
What are your top tips for successful procurement?
First, develop supply and demand planning in partnership with suppliers; to fully benefit from supplier capabilities, manufacturers should build transparent and effective relationships.
Second, insert robust risk management approaches into normal business procedures including your budget cycle. For this, assess risk at the product/site level, based on the bill of material, and at different internal and external manufacturing sites. Good risk assessment at the product level includes cross-functional risk scoring with supply chain, procurement, quality, manufacturing sciences and regulatory inputs. This will help ensure the highest-impact risks are identified at the brand level.
Third, insist on implementing agreed mitigation strategies for high-risk materials/site combinations, and build them into the brand planning process. For risk and resilience strategies to be integrated with product planning processes at the corporate level, ensure commercial and operations divisions work in close partnership.
How important is digital technology for procurement?
Digital technologies are key enablers for procurement, supply chain planning, and the integration with commercial teams. Manufacturers that use digital tools and analytics can access critical, site-level information more quickly, and predict batch outcomes more accurately. Moreover, synergies between digital and single use technologies can help support modular manufacturing processes; manufacturers can switch products much more quickly than is possible with stainless steel facilities. But although digital is essential, it is not sufficient in itself; manufacturers also need appropriately trained people, not only in automation engineering but also data analytics for supply chain, procurement, and even more crucially quality control with the expansion of personal medicines. Finally, these new digital capabilities must be balanced by effective change control and cost management to enable the best outcomes for patients.
What is your vision for the supply chain of the future?
I envision an end-to-end supply chain permitting upstream and downstream visibility, on a per-product basis from raw materials to product distribution. It will reduce lead times and allow manufacturers to reach the market more quickly, while optimizing inventories and risk. Finally, it will support the launch of complex, personalized drugs by integrating R&D and commercial functions and leveraging advanced process analytics platforms. Overall, I think close collaboration across business units is becoming increasingly critical too; the time for silos is long past!
We must also recognize another important trend: the primary driver in procurement is no longer cost – it is resilience. Ideal supply chains therefore will embrace alternative sources for key materials and services. This approach to de-risking will involve regionalization, such that manufacturers employ partners in non-standard locations. And regional supply chain models have advantages for fragile biologics: outsourced analytical testing can occur close to manufacturing facilities, which reduces lead times. De-risking by geographic diversification is facilitated by partnering with major life sciences suppliers, such as Thermo Fisher Scientific, that have capacity beyond the standard US and European supply chains.
The impact of COVID-19 has significantly disrupted supply chains, causing a broad range of problems from logistics to supplies of even basic raw materials, such as wood and glass. Building resilience into procurement systems is essential; Sanofi has ensured continuity of supplies for its processes, and ultimately continued to meet patients' needs by collaborating with partners like Thermo Fisher Scientific and other major life sciences partners. I believe that all biologics manufacturers should consider strengthening their supply chains via advancing supplier partnerships.
Click here to learn more about Thermo Fisher Scientific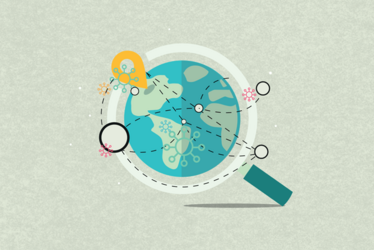 Receive content, products, events as well as relevant industry updates from The Medicine Maker and its sponsors.