Business & Regulation
COVID-19,
Drug Discovery,
Business Practice
Switching Gears
The work of some researchers was altered or even halted by the pandemic – what is the likely long-term impact? Here's my view from Africa.
Musa Kana | | Opinion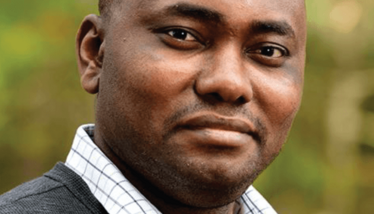 From the early days of the pandemic, COVID-19 has presented researchers with an unusual dichotomy. Many have found praise for their involvement in the development of breakthrough treatments to tackle the disease. But behind the bright lights of media attention and public perception, others have struggled with how the pandemic has altered their work environment. Research, by its very nature, is rigorous, controlled, and planned. But amid a global pandemic, many were forced to put their projects on hold (or even trash them completely) – redirecting their attention to the crisis. Work that could have had a profound impact on patient lives was, in some cases, lost.
As a maternal and child health researcher, I suddenly found myself unable to conduct community-based research. Like many others in the scientific community, travel restrictions meant that I was unable to visit sites for field work. The change was a significant blow – not only on a personal level but also for the wider community. Within the African research community, the change meant that efforts to recruit new talent and train existing staff were significantly impacted. For example, the African Academy of Sciences (AAS) and the Coalition for African Research and Innovation (CARI), whose goals are to train a new crop of research scientists across the continent, were massively affected. The young researchers who the organizations support lost out on opportunities to further develop their careers through interactions with more experienced scientists and future collaborators at conferences.
Other programs like the National Institute of Health's (NIH) African Postdoctoral Training Initiative (APTI), which works to expose young talent to modern research techniques and leadership development opportunities, were also affected – as laboratories were closed during lock down. With travel restrictions constantly changing, many researchers from across the continent found themselves unable to attend the training provided at the institution's US-based sites.
Though these types of challenges were not uniquely experienced by African scientists, they were and are a significant disruption to the progress being made across the continent. Many people are invested in seeing the entire region build its scientific capacity and resolve healthcare issues specific to its populations. Many people believe that attitudes towards the reliance on research and interventions from beyond Africa's borders must change. After all, when drugs are developed without African involvement or data, they cannot fully address the medical needs of the region's patients.
But just as the pandemic caused setbacks to this specific community, it also provided researchers with the golden opportunity to create new opportunities.
The bright side

Though researchers from different countries were unable to connect physically, the pandemic presented an opportunity to initiate new and foster existing relationships across Africa through digital means. When the pandemic hit, researchers from Uganda, Nigeria, Egypt, South Africa, and beyond were all able to share samples, discuss ideas, and create population-specific genome sequencing in real-time.
In many cases, the pandemic was a wake-up call to governments across the continent who had previously failed to adequately fund research programs. With the prospect of both economic and health crises, those in power had a newfound interest in the continent's scientific community; for example, by investing in resources to maintain connectivity. In many countries, technology can be a limiting factor that directly impacts research. Though infrastructure exists for internet connectivity, for example, without consistent access to electricity or the right engineering, a considerable amount of work is hindered or slowed down. Now, decision-makers in various countries are more interested than ever in investing in the right equipment, resources, and manpower to prevent the spread of future disease outbreaks.
Though the importance of face-to-face interactions cannot be downplayed, we must have the capacity to continue to communicate digitally so that we can create the next generation of patient-centric medicines and therapeutics.
Finding funding support

Although governments are now more proactively supporting scientific research both in Africa and beyond, the role of the pharma industry cannot be understated. As private sector companies, pharma businesses hold the capital to finance projects, fund clinical research, support trial recruitment, and avoid logistical mishaps. And that means that they play an important role in the lives of researchers and scientists.
But, in light of the pandemic situation, I think it's important for us to redefine the parameters of the relationship between industry and academia. As previously stated, governments are now more heavily invested in scientific research and its success. There has to be space for these authorities to join conversations alongside companies and scientists so that the best research outcomes can be achieved. If the industry can find new ways of working with its stakeholders, the benefits will be widely felt – both by professionals and patients.
The pandemic has brought to the fore – and in some cases exacerbated – the challenges that research scientists in both developed and low- and middle- income countries face. As we look ahead, we must continue to find solutions to these problems and seize opportunities for positive change as they arise.
Receive content, products, events as well as relevant industry updates from The Medicine Maker and its sponsors.