Business & Regulation
Business Practice,
Small Molecules
Take Care of Yourself!
COVID-19, Brexit and the digital challenge – unpacking the unpredictable demand for over-the-counter medicines
Maryam Mahdi | | Interview
"Take care of yourself" – four friendly words that have found more sincere meaning over the last 18 months. When we look back at the COVID-19 pandemic years from now, we will most likely acknowledge the healthcare and pharmaceutical sectors as the heroes of the hour. The novel therapies, access programs, and rapid reaction to change were hallmarks of their response. But we shouldn't forget the role played within the sector by the over-the-counter (OTC) industry in helping to protect patients – especially as people were asked to manage their conditions following stay-at-home orders issued by governments.
As time has progressed, new challenges have arisen for OTC developers. Current market uncertainty means that they must remain ever-vigilant while working through long-standing challenges.
Here, we speak to Michelle Riddalls, Chief Executive Officer of the Proprietary Association of Great Britain (PAGB) – the UK trade organization for manufacturers of OTC medicines, self care products and food supplements – about the issues the industry faces and what the future holds for their products.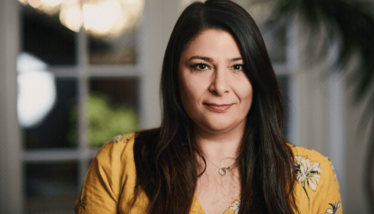 What influence has COVID-19 had on the OTC market?
The pandemic has altered the dynamics of the OTC world. Last March, the industry saw a significant uptick in sales. People were fearful about the situation, so they bought more essential items, including self-care products like painkillers and cold and cough medicines. From a customer perspective, it was a matter of wellbeing and protecting their immunity. In a survey we conducted last year, 69 percent of people who wouldn't have considered self-care as a first option before the pandemic said they would do so in the future. Staying at home and self-monitoring is our ultimate self-care message and so it's interesting that people are now seeing the value in it.
This shift in mindset has highlighted the importance of OTC to the wider community. Often, such medicines aren't viewed as lifesaving or critical, but the panic-buying that we saw provided insights into public behavior and proved OTCs to be an integral part of the industry.
What about the challenges?
Social distancing and lockdowns resulted in a nonexistent cold and flu season, which had obvious ramifications for OTC manufacturers. At the start of the pandemic, there was a surge in the use of cold and flu products, but we're now experiencing a lull. And the experience has left a lingering question: will we experience a similar situation as this year draws to a close? To compensate for uncertainty over changing patterns of seasonal infection, many companies – especially those that are heavily reliant on cold and flu products – are reconsidering their current drug portfolio.
Brexit is a well-established issue for OTC manufacturers in the UK and Europe. How are they coping?
I've been living and breathing Brexit for several years now. There are several issues that still need to be addressed. One example is the additional licensing required to move products from the UK into Europe. Prior to joining PAGB, I was heavily involved in industry Brexit planning. My colleagues and I knew that British drugs, both branded and generic, would be subject to batch and QC testing before their release and that many referential management services (used to support regulatory activities in the EU region) would need to switch to decentralized procedures and obtain new licenses.
The UK was a major marketing authorization holder for centralized procedures, which meant that new manufacturing facilities had to be scouted out to accommodate drug development in the EU. And many countries are reliant on UK licenses for products; across the Middle East and Africa, companies have had to consider the ramifications of Brexit on logistics. How will products reach their target destinations with new barriers in place?
Fortunately, the OTC sector, unlike other segments of industry, hasn't faced issues with supply continuity. But we all have hurdles to overcome when it comes to Northern Ireland. As an organization, PAGB has had a great deal of input in conversation on the topic last year. One of the first things I did as CEO was to raise concerns over how products would reach consumers in Northern Ireland. We provided a great deal of data and produced case studies, which helped feed into Brexit negotiations. That led to a year-long delay in the introduction of the new arrangements, which was very welcome, but there are still things that we need to examine to help smooth out the process of supplying medicines to Northern Ireland. As we all know, there are no easy solutions to this challenge.
Can digital tools help?
Digitalization is an exciting new area for PAGB. When I joined the organization, everyone was talking about digital but didn't really understand what it meant or how it could be applied. However, because of my industry experience, I think that I had a wider understanding of what digital tools could do for our members. Together with my colleagues, I developed different work streams that would help support our membership. For example, we are looking at how different apps can support people in using over-the-counter medicines and medical devices, and how they can improve people's understanding of symptoms and health conditions. We're also gathering real-world evidence for clearer insights into the OTC market and looking at the ways we can improve our relationship with regulatory bodies. Our members can now use a developer toolkit to search for and use appropriate claims in their digital advertising strategies. The toolkit also helps in expediting the approval process for packaging by ensuring that accurate information is included on drug labels provided to consumers and healthcare professionals.
What are your future plans?
We launched a new strategy in 2018 that outlines the organization's goals between 2020 and 2024. Our main objectives are to encourage self-regulation and create a comprehensive self-care strategy within the UK. We want to be recognized within the industry as an expert voice on OTCs. At the top of our agenda? Supporting our members with their activities as they continue to navigate the challenges presented by Brexit and COVID-19 – as well as the increased need for more robust digital toolkits.
Another goal is to make the government more aware of our role. If more patients are able to self-manage, healthcare services will benefit. We all know the strain our hospitals and health services have been under as a result of the pandemic; if we can extend our reach, we can help support different stakeholders invested in the wellbeing of patients.
Though there's always more to be done, we're proud of our achievements so far. For a small organization, we have a loud voice – one that we've used willingly (and will continue to use) through these challenging times! In short, we'll do whatever we can to help support OTC manufacturers across the industry.
Receive content, products, events as well as relevant industry updates from The Medicine Maker and its sponsors.