Business & Regulation
Trends & Forecasts,
Supply Chain,
Quality & Compliance,
Small Molecules
The Counterfeit COVID-19 Crisis
How fakers are taking advantage of the pandemic
Stephanie Sutton | | Opinion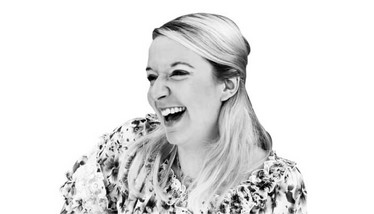 COVID 19 has brought out the very best of the industry. Pharma companies seem to be moving faster – and collaborating more – than ever before. But every light creates a shadow. As pharma companies go to work, their arch-nemesis ups its game. Yes, counterfeiters are preying on a worried global population.
Counterfeit pharmaceuticals are a traditionally tricky problem to address. Manufacturers try to deter counterfeiters through clever formulation and packaging strategies, but the counterfeit pharmaceutical market is temptingly lucrative. For example, $1,000 invested in falsified drugs can result in profits of $500,000 – compared with profits of around $20,000 dollars for heroin trafficking (1). The panic created by COVID-19 presents a huge opportunity for criminals as people flock online for medicines and personal protective equipment.
Interpol's annual Operation Pangea took place in March – and those involved noted a theme. Compared with 2018, there was an increase of around 18 percent in seizures of unauthorized antiviral medication, and an increase of more than 100 percent in seizures of unauthorized chloroquine (2). In addition, the operation discovered 2,000 online links advertising COVID-19 related items, and seized more than 34,000 counterfeit and substandard masks, as well as medicines advertised as "corona sprays, "coronavirus packages" and "coronavirus medicines."
High-profile individuals touting the benefits of certain medicines have compounded the issue; online demand for hydroxychloroquine surged 1000 percent after it was endorsed by Elon Musk and Donald Trump, as users explored the sites of Amazon, eBay, Walmart and other popular sites for the drug (3).
Panicked consumers are not the only party being exploited by criminal gangs – companies are also at risk. Interpol recently described, in detail, how one company became victim to an elaborate scam involving an order of masks (4). The moral of the story: we must all be super vigilant.
Just as pharma companies are stepping up to develop new COVID-19 treatments, we are also likely to see more partnerships aimed at stemming counterfeits. In the USA, changes are already afoot, with 3M, Amazon and Pfizer collaborating with US Immigration and Customs Enforcement to stem the flood of counterfeit COVID-19 products. Even during a pandemic, counterfeiters do not rest – and neither should efforts to fight them.
Receive content, products, events as well as relevant industry updates from The Medicine Maker and its sponsors.
Sanofi, "Falsified Medicines: a Criminal Activity that Endangers the Life of Patients," (2018). Available at https://bit.ly/2SK83mS.
Interpol, "Global operation sees a rise in fake medical products related to COVID-19," (2020). Available at https://bit.ly/3fC9QnU.
Interpol, "Unmasked: International COVID-19 fraud exposed," (2020). Available at https://bit.ly/35By5hp.
M Liu et al., "Internet Searches for Unproven COVID-19 Therapies in the United States," JAMA Intern Med (2020).