Business & Regulation
Contract Manufacturing Services,
Contract Development Services,
Business Practice
The New CDMO on the Block
Can ten23 health really make a difference to the planet while fully supporting its biopharma customers? We find out.
Stephanie Sutton | | Interview
Featuring Hanns-Christian Mahler, CEO of ten23 health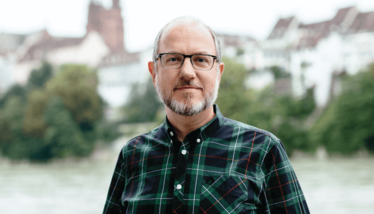 You're a new CDMO – what's the story behind the company? And why is sustainability so important to you?
ten23 health was officially founded in May 2021 – and we went live the following September. We are offering development, manufacturing, and testing services for injectables out of our two sites in Switzerland.
Patients are our key priority, and we believe that businesses today should be "net positive" in the impact they have on society overall. We also believe that modern businesses should be based on new ways of working, so we put people at the heart of all we do and place a lot of emphasis on how we work together. Every decision should be made with the planet in mind. For us, fairness and sustainability merge into "fairstainability," and should be more than just terms in a corporate sustainability report. As a business, we strive to leave the world in a better shape than it would be without us.
What are the challenges of being sustainable in this industry?
Firstly, there is no clear definition of sustainability; many people aren't sure what it really means. Is it a planet focus? Or is it about greenhouse gas emissions? For us, sustainability means having a focus on both the planet and people. It means reducing waste, such as plastic. It means considering everything we do as a company, what our suppliers do, and what is being done with our services and products – and how all these things affect the world around us. We consider the impact and harm we may do, and how we can reduce, reuse, recycle, and develop other solutions. Only as a last resort do we consider offsetting. As a business, we want to make sure all our employees are thinking about the consequences of actions on a daily basis – even the small things: "Do I need to print this contract?" or "Can I commute by public transport or bike?"
We've found there is limited interest in entering deeper conversations about sustainability with some providers…
Secondly, it is difficult to obtain meaningful and relevant information about sustainability efforts from suppliers. For example, which computer (hardware) companies operate sufficiently sustainably? What about insurance providers? There are many labels and many claims – most companies strive to achieve some sort of certification for sustainability efforts – but it is sometimes difficult to make a judgement based on relevant first-hand information. In any case, are these labels the best channel to communicate that sustainability is really a key focus for that company – especially in a world of greenwashing? Nevertheless, we've found there is limited interest in entering deeper conversations about sustainability with some providers…
Thirdly, there are remaining technical challenges in the pharma and CDMO environment. As an example, pharma companies rely on single-use plastic materials during lab activities (for example, tubes, pipette tips, and so on) and for manufacturing (for example, bags, tubings, filters). Clearly, they can be considered a necessary evil to eliminate the risk of cross-contamination or to mitigate the challenges of cleaning validation. But it's hard to escape the fact that there is a lot of plastic in today's operations.
As a final thought, pharma companies often say they focus on the patient, but sustainability is an afterthought. Personally, I don't think this should be an "either–or" discussion. You can focus both on the patient and sustainability – for the benefit of patients, all people, and the planet.
How do you plan to address these challenges in the services that you offer?
We consider "sustainability" very broadly, including carbon dioxide, water, energy, and plastic. We think about this for all business decisions, including choice of laptops, cell phones, pension fund insurance, and so on. We've even installed a composter in Basel to manage and handle our own organic waste. We also operate on 100 percent renewable energy – and we want to go even further.
In our efforts to focus on the planet, we collaborate (and plan to collaborate with) specific partners who can help us measure, minimize/reduce and offset, and provide other opportunities for us to give back.
We are discussing sustainability topics with our employees and we hope we can make them aware of topics that may be overlooked in daily life – be it meat consumption, commuting, or business travel. We also support our employees in their carbon footprint assessment and – despite the risk of greenwash – we do strive for sustainability certifications. We are receiving support from different providers, including Swiss Triple Impact, Leaders For Climate Action, and B corp.
Going back to a pharma specific challenge, we're also thinking a great deal about how we cope with the amount of single-use plastic in the industry. There is certainly a multiyear journey ahead of us!
How did you come to partner with Seven Clean Seas?
I personally came across Seven Clean Seas because of their partnership with the Berlin startup Einhorn – a company with a great focus on sustainability. One of their founders, Waldemar Zeiler, also wrote a fantastic and thought-provoking book ("Unfuck the Economy"). I started to support Seven Clean Seas with some personal contributions over time and, when founding ten23 health, it seemed obvious to partner with them. They have a focus on cleaning plastic waste from nature and beaches to preserve the habitat for animals. It's great to be able to support something like this.
How have others in the pharma industry responded to the formation of the company and your dedication to sustainability?
There have been a few different reactions! I have received a lot of very positive feedback, with some saying it was about time that a pharma CDMO had a real focus on the "triple bottom line" – in other words, not being solely led by financial decisions in its directions and strategy, but also deeply considering people and the planet. Others have noted that such idealism is not scalable or that we must be hippies… (What's wrong with rebels and hippies?)
Personally, I hope that we at ten23 health can provide a few examples that others may follow. It is time for the pharma sector to embrace sustainability in its entirety.
How would you encourage others in the pharma industry to think more sustainability?
Try to leave the world in a better place than it was before. Think net positive.
Receive content, products, events as well as relevant industry updates from The Medicine Maker and its sponsors.