Business & Regulation
COVID-19,
Profession,
Business Practice
The Office Is Dead, Long Live the Office!
How offering employees choice and flexibility brings benefits to forward-thinking companies – not least increased productivity
Nick Skinner | | Opinion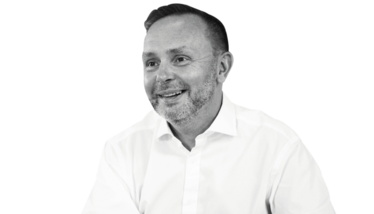 While listening to the radio in my car over the past weeks, I have been bombarded by views on the "death of the office" and hearing HR leaders share contorted conversations with their teams about being forced into "new" working patterns. I have cringed and winced at the outdated views of work and home, and recognized the transition we have made here at Abcam over the last three years.
In 2017, we started working with Eliot Sherman (an assistant professor of organizational behavior at the London Business School). He wanted to collaborate with a company so that he could better understand the impact of flexible working on organizations overall and women specifically.
We were keen to be involved. And so were our people. At the time, over 200 of our teams in the UK signed up to be part of the study. Over the course of several weeks in late 2017, they were given different working patterns, monitored for their engagement and performance, and invited to give feedback. Some worked as they usually did (mainly in the office) and some worked when and where they wanted to.
When we reviewed the results, we saw some pretty outstanding things.
When the results of the study were presented to the executive team, we decided to implement the same approach for everyone.
All of our people recognized an improvement in their engagement, and women (especially those with caring responsibilities) exhibited a substantial improvement. A series of follow-up interviews provided more context for these results. The impact has less to do with working at home versus working at our site and more to do with providing our people with the freedom to structure the day as they saw fit. The ability to proactively adjust work hours to accommodate the school run, elderly parents, or having the boiler serviced was extremely empowering.
And what about the impact on performance? Our study participants reported that performance improved in the presence of this autonomy and line managers reported no real drop-offs in performance.
But there were lessons learned along the way. Many people needed to get used to some of the technology, like logging in remotely. Communication across teams was important, as was discipline and etiquette when it came to how people on site engaged with remote teams. But it never felt like the wheels were coming off.
When the results of the study were presented to the executive team, we decided to implement the same approach for everyone. Sherman wrote up his article and published it in Management Science, one of the world's leading academic journals devoted to the study of management (1). We proceeded with a global policy and then, as a next step, started to think about how we'd roll it out to our teams.
We began by considering our physical environment. In the UK, we would soon be moving into our new, purpose-built 100,000 sq. ft headquarters and lab site just south of Cambridge. We introduced flexible desking, introvert spaces, chat rooms, meeting spaces, and great audiovisual systems. We upgraded laptops, installed lockers, and equipped our people with all the things they might need to work flexibly.
Fast forward to the beginning of 2020 and the COVID-19 pandemic. Our teams in China were affected first, but we were able to pivot quickly to remote working by deploying the techniques we'd used at our UK site. As the spread of the disease continued, we moved our other teams across Asia, the US, and the rest of the UK to remote working.
In my view, the pandemic has reiterated the fundamentals of Sherman's study. The magic here is not home or office working – it is choice and flexibility.
Our sites have mostly been operational throughout COVID-19 because our R&D, manufacturing, and logistic teams support life sciences customers across the globe. As soon as we could plan for the sites to open (subject to all of the guidance on safe environments), we did. Since then, we have kept our sites open for people so that they have choice on when and where they want to work. Of course, our sites have reduced capacities and, yes, things are now different because we require people to wear a mask in the office. But having the choice to plan your week and use different environments to achieve key objectives is the essential factor. Bringing people together breeds innovation and creativity; online interactions alone are not sufficient in that regard.
In a world where a great deal of choice has been taken away from people, we believe that it's important for us to retaining as much choice as possible. And our people – as proven by their Glassdoor ratings (number three employer in the UK and number two CEO rating during COVID-19) – seem to agree.
In conclusion, does this mean that offices are dead? Of course not. In the same way that the desire to visit friends and family has not been forever replaced with awkward Zoom drinks parties! But from here on out, employers should be thinking about offering flexibility and choice to their employees, explaining the general purpose of an office, and trying not to tell them what to do too much. But that's nothing to do with COVID-19. That's just good leadership.
Receive content, products, events as well as relevant industry updates from The Medicine Maker and its sponsors.
EL Sherman, "Discretionary Remote Working Helps Mothers Without Harming Non-mothers: Evidence from a Field Experiment," Management Science, 66 (2019). DOI: 10.1287/mnsc.2018.3237