Business & Regulation
Digital Technologies
There's Nothing Artificial About AI's Potential in Pharma Research
Can AI realistically transform data management in pharma? Yes. And it's already begun.
Avi Kulkarni | | 3 min read | Future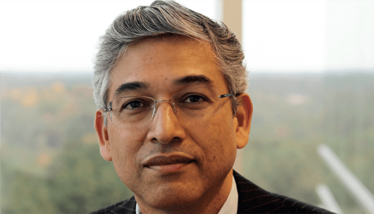 Change in clinical research is inevitable – so it's essential that we, as an industry, understand the impact of these fluctuating variables on patient outcomes. But when there are hundreds, if not thousands, of patient records to trawl through, how can companies accurately predict the influence of trials on patient lives? Traditionally, that's when the task truly becomes difficult. But advances in data science, machine learning (ML), and AI enable companies to mine billions of data points – and it's starting to make the task much more manageable.
Until recently, documenting pharma research was a painstaking, mostly manual process of cross-referencing public repositories of pharmaceutical data, information in scientific and medical journals, and the company's intellectual property from its own drug development and testing experience. All of these data are available digitally, which makes any "manual" methods associated with collection and analysis increasingly problematic – and that limits the value of data relative to the resources required to manage it.
Processing these enormous tranches of data to support drug development strategy and better patient outcomes is the central challenge facing many drug developers. Fortunately, advances in data management and analytics are providing pharma developers with a more practical and simplified means to collect, collate, categorize and cross-reference trial and patient data, and then mine it for actionable insights, as well as business and patient value.
In my view, AI can deliver immense value to companies looking to upgrade their data management processes. We can see this by taking a look at real-life applications of the technology. For example, we recently collaborated with an international pharmaceutical research company that wanted to improve its process of reviewing critical information on drug performance and patient outcomes. To support the development of their lead candidate, researchers and program leaders needed a method to quickly and accurately process the massive amounts of data emerging from their own trials, as well as the data from public/private sources and the R&D firm's own cancer cell line encyclopedia.
Using a select set of data science tools and techniques, we built an automated solution that ultimately helped them identify optimal doses of drugs dramatically faster. The solution adopts text mining to automatically review more than 10,000 online resources, including medical journals and scientific research publications. Applying an agile development model, the collaborative AI team designed and built an automated data-driven pipeline that intakes the vast range of disparate data, normalizes it, performs analytical processing, and delivers easily understood reports on outcomes.
Through data science and advanced ML and AI-supported analytics, the automated pipeline solution helped the researchers move away from their cost and labor-intensive manual process for cross-referencing research from clinical trials on cancer drugs.
But that's only one example of how AI can be useful for data management in the clinical trials arena. In the future, we should expect to see better recommendations on dosages, cross-indexed to a broad range of relevant and actionable patient information that can be used by relevant pharma stakeholders, including physicians.
We're now at the point where we are laying the groundwork for accelerated, more pertinent R&D processes. If we continue to explore the capabilities of AI and ML, we will ultimately be able to create improved treatments for patients across a spectrum of diseases.
Receive content, products, events as well as relevant industry updates from The Medicine Maker and its sponsors.