Business & Regulation
Bioprocessing - Single Use Systems,
Small Molecules,
Technology and Equipment,
Business Practice,
Trends & Forecasts
Training the Workforce of the Future
Students have access to a vast knowledge base at university, but are they learning the skills required for a career in biopharma manufacturing? Jefferson and NIBRT unite to better equip the workers of tomorrow.
Kathy Gallagher and Ron Kander |
In July 2017, Thomas Jefferson University and Philadelphia University merged to create the new "Jefferson." Over the course of the past seven months, we've been asking ourselves some searching questions: what could we be doing differently? Where are the opportunities? What can we achieve together? The first major program to emerge from this creative disruption is a partnership with Irelands' National Institute for Bioprocessing Research and Training (NIBRT). The aim of the collaboration? To establish a Jefferson Institute of Bioprocessing – the first of its kind in North America.
It all started around 18 months ago when Mary Lynne Bercik – who graduated from our business school and now works as a supply chain expert at Johnson & Johnson – heard about the merger. She started thinking about what could be possible with the medical, engineering, and business schools all together at one university. Working for J&J, she knew that biologics had become around 40 percent of the R&D research chain, and that the manufacture of those biologics had been identified as the biggest risk factors in the supply chain. She also knew that J&J and other large pharma companies frequently sent people to NIBRT for training in that area, so she put these factors together and suggested Jefferson look to replicate NIBRT's success in the US.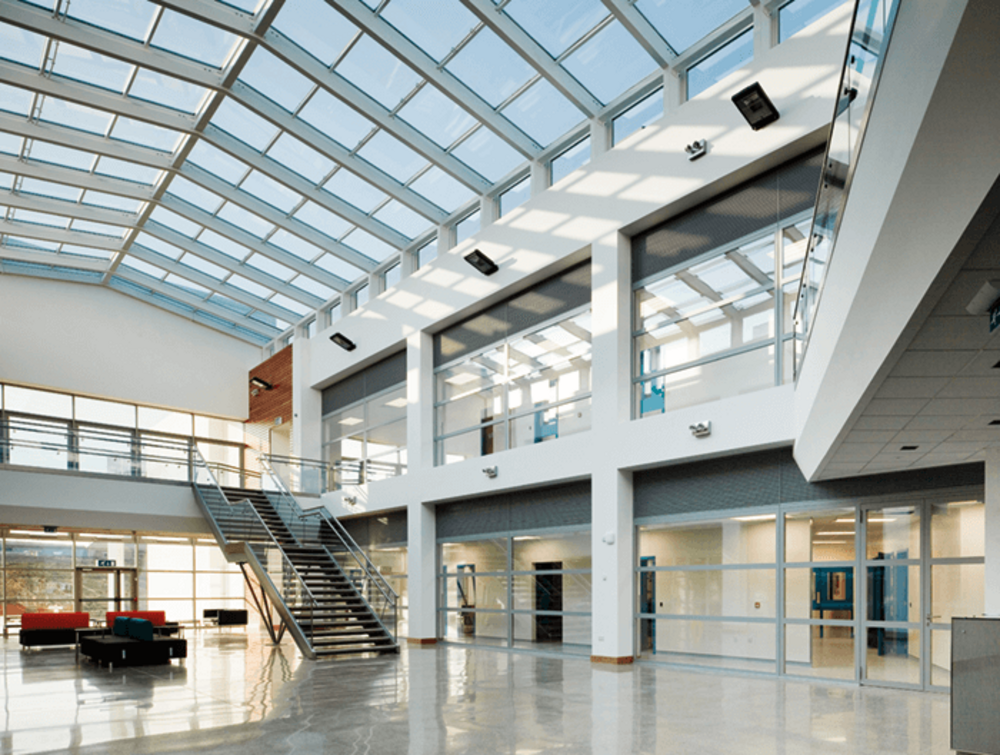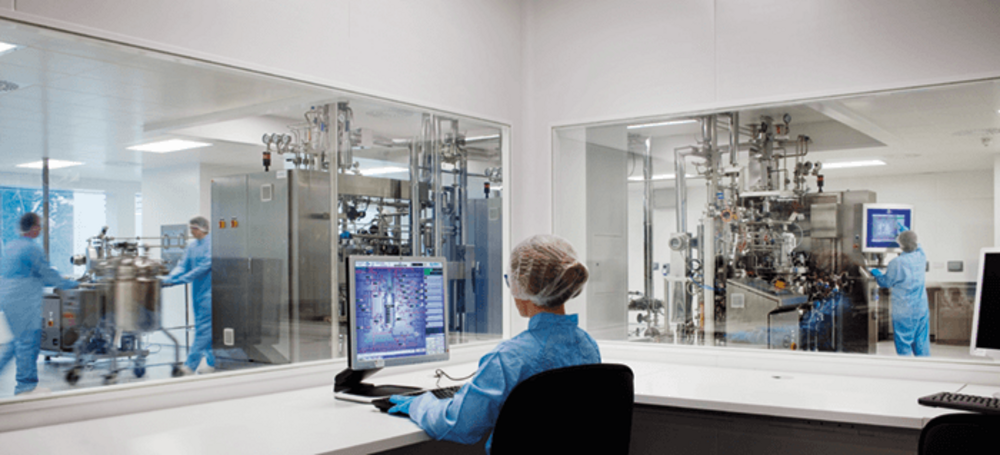 Naturally, we thought the idea was great! But we didn't want to compete with NIBRT. Instead, we invited NIBRT to partner with us to help deliver the same curriculum at a new institute in Philadelphia. Around 16 months ago, we went to Ireland and we matched up perfectly (both technically and from a personality point of view), which got the ball rolling. We were delighted to make the official announcement of the partnership on February 21, 2018. We are now looking to have our training facility up and running in one year's time, by March 2019. The new institute will focus on three areas:
Educating graduate and undergraduate students in bioprocess engineering.
Providing opportunities for industry professionals to come in and conduct workshops and courses – using the exact same curriculum that NIBRT uses. There are around 900-plus pharma related companies in the North East of the US and around 100-plus universities in the region that could send people to be trained.
Encouraging workforce development in the local community – there are many local college students and even high school level students who will go on to do technician type jobs in biopharma facilities.
In terms of size, NIBRT's facility is around 70,000 square feet, including labs, conference spaces, and so on. Our facility will be physically smaller, but will be located on an innovation campus that already has a conference center and other amenities located within NIBRT. We will exclusively focus on single-use processing technologies, rather than stainless steel, because the bright future of biologics is in modern personalized medicine applications. Applications such as CAR-T cell therapy require the ability to flexibly manufacture small batches of customized pharmaceuticals. And single-use reactor technologies allow for this manufacturing to occur in a rapid, cost-effective manner.
For us, the relationship with NIBRT is part of our larger strategy of building "Jefferson centers" around the globe: we have a Japan center, an Israel center, an Italy center, and now we are working on establishing an Ireland center. The ultimate aim is a state of global synergy in research and focused education-based collaborations.
Training Exemplar
Dominic Carolan, CEO of NIBRT, explains how the collaboration got started – and why
How did the collaboration start?
I was giving a talk at the DCAT conference in New York (on Saint Patrick's Day as it happens) in 2016. Mary Lynne Bercik from J&J was in the audience and liked what she heard, and asked why the US didn't have anything similar to NIBRT. She then initiated conversations with the two universities, Philadelphia and Thomas Jefferson, and a body of interest culminated in a visit to NIBRT. There were a dozen or so representatives from both universities at NIBRT's Biopharma Ambition conference in September 2016. They were enthused by what they saw, and the concept crystalized.
What did they like about NIBRT?
The sector is hugely important for Philadelphia and, of course, both universities were merging into Thomas Jefferson, which meant the institute could work as a potential flagship program. I went over there in 2017 and met the presidents of the universities, both of whom seemed excited about the prospect of working with us. We've been in the business of developing our training curriculum for the past 10 years, so we understand what the industry wants and needs. Many of our clients are US companies, and although we do train some people from the US, it's an expensive proposition to train a significant number of people in Ireland. So the idea was to have a NIBRT-like facility in Philadelphia for North America.
What's in it for NIBRT?
Firstly, we have a global mandate to train and develop talent for the industry – it's not just an Ireland mandate. Secondly, there's the question of investment – both in terms of money and in our accumulated intellectual property, such as the training materials that we bring to the table. So there's a commercial relationship there, and we'll be sharing revenue with Jefferson. The Jefferson Institute will be focused on single-use technologies, in partnership with GE and J&J. We'll facilitate the training of their trainers, using NIBRT's curriculum.
Can you see the NIBRT model taking off elsewhere?
I think the collaboration shows that we're well recognized within the global biopharmaceutical industry. The industry is growing at 10 percent per annum, and the need for talent is huge – and it's rewarding to know that we are looked upon as an exemplar of how to develop talent for the industry. We've had colleagues from a number of other countries – France, Belgium, Denmark, and so on – coming to Ireland to see what we do. Quite a few countries will go off and start their own facilities from scratch, training their own staff and developing their own course materials. But for those who want a head start – and want to leverage our expertise and knowledge – we're more than happy to talk about it! Indeed, we have had some interest in similar partnerships in Asia and other geographies, so I do believe the NIBRT model has a great deal of potential.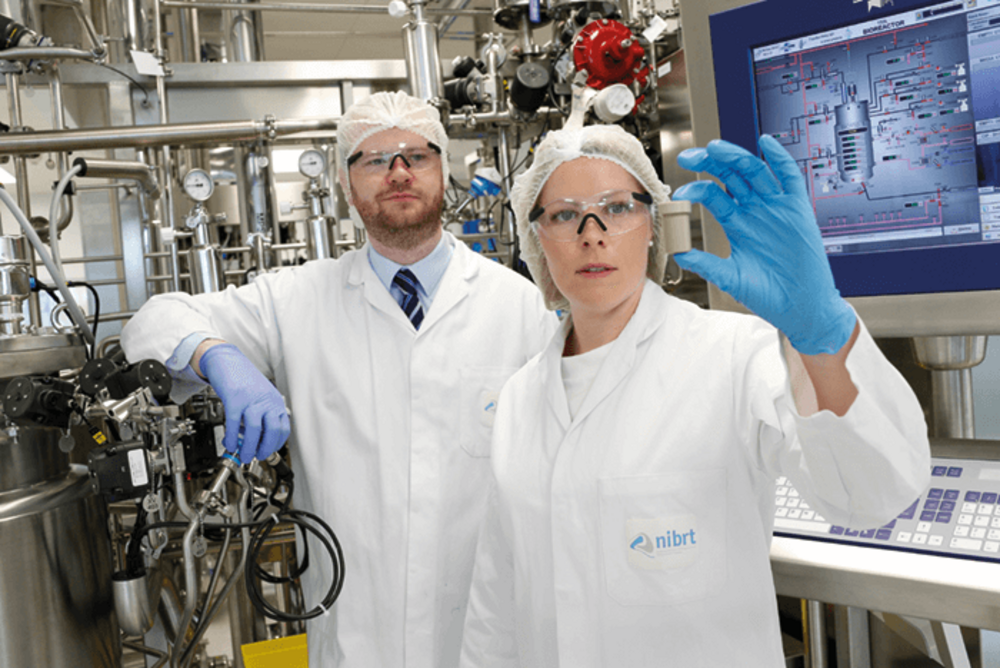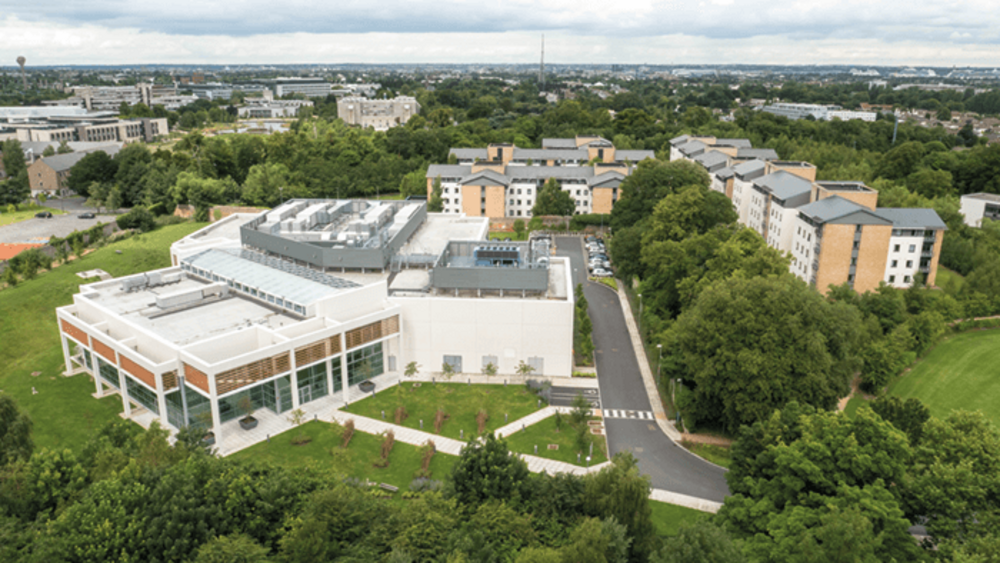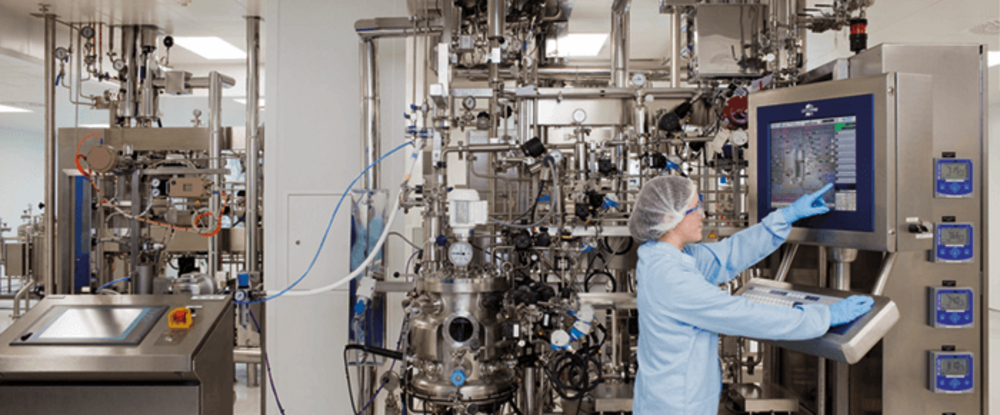 Hitting the ground running
Our provost, Mark Tykocinski, envisions the new Jefferson University as being the first in a series of new professional "Ivy League" universities. The first part of that concept is about distinction. The second part is about equipping students with the skills and experiences that will allow them to hit the ground running when they enter the workforce.
There's a huge demand for practical skills in the pharma industry – but it's more than just learning how to operate the machinery. It is important to allow students to learn how to coordinate with everyone in the whole production process – scientists, engineers, technicians, and so on. It's important to learn how everyone fits together. When a group of students leave NIBRT, they leave as a team – even if they never see each other again. This philosophy is quite similar to the concept of Nexus – or transdisciplinary – learning, which we've developed at Philadelphia University. And Jefferson's Centre for Inter-professional Education is also known for training all the members of the healthcare team together. This style of education is clearly very attractive to employers. Companies, especially in the US, are less interested in what you know, and more interested in what you can do. Engineering is a great example. Engineering degrees in the US are all accredited by ABET. If you are a chemical engineer at our university and I look at your transcript, it is going to look pretty much the same as a transcript from any other university – course-wise you will have taken the same modules and gained the same basic knowledge. So how do you separate candidates? Well, practical experience in a facility really makes candidates stand out. Plus, "soft skills" – for example, understanding person-to-person interactions in the work environment – are only going to increase in value, especially as the rise of artificial intelligence means that more technical jobs will be increasingly done by machines.
Style of training aside, the biopharma sector provides great opportunities for graduates. When you leave university you have two strategic directions to choose from: an established industry with a track record or a new emerging field. If you go into a true emerging field, there are all kinds of opportunities for growth, but there is associated risk. If you go with a well-established industry, there may be stability but the growth potential may be limited. Biopharma manufacturing is interesting because it sits within an established industry – pharma – but uses technologies and techniques that are relatively new. And the medicines being produced are truly exciting. In short, young professionals can be at the cutting edge, but in the context of an existing marketplace, which is a really strategic place for a student to be.
Kathy Gallagher is EVP and COO at Thomas Jefferson University, and Ron Kander is Executive Dean of Kanbar College, Thomas Jefferson University, USA.
Enjoy our FREE content!
Log in or register to gain full unlimited access to all content on the The Medicine Maker site. It's FREE and always will be!
Login
Or register now - it's free and always will be!
You will benefit from:
Unlimited access to ALL articles
News, interviews & opinions from leading industry experts
Receive print (and PDF) copies of The Medicine Maker magazine
Register
Or Login via Social Media
By clicking on any of the above social media links, you are agreeing to our Privacy Notice.
About the Author
Kathy Gallagher and Ron Kander