Business & Regulation
Drug Discovery,
COVID-19,
Business Practice
Trend Forecasting
As we enter a new year, pharmaceutical companies will undoubtedly be looking ahead. But how will the events of the past two years influence future aspirations? We asked three companies for their views.
| Opinion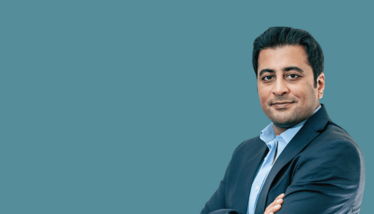 Digitizing Supply
Karan Singh, Managing Director at ACG, and John Carey, ACG Engineering
Exposing considerable weaknesses in supply chains across the globe, the pandemic has compelled the pharma and healthcare sectors to move from a "just-in-time" approach to a "just-in-case" approach. In 2022 and beyond, we will see a rise in new delivery models built on a resilient value chain by leveraging the benefits of digitalization. But how can this be achieved? Smart, connected, and intelligent systems based on Industry 4.0 technologies will play a key role in these efforts.
Manufacturers will likely look to automation, data analytics, machine learning, and the Internet of Things (IoT) to address existing challenges. Smart factories that can use real-time data analytics and machine learning to reduce costs, improve quality, and reduce capacity constraints will be essential. Developments in predictive analytics will also make it possible for manufacturers to draw on vast pools of data, including information on resource consumption, machine performance, and storage conditions on factory floors to troubleshoot problems, optimize processes, and boost productivity.
Another prominent trend for 2022 is the move towards creating larger batch sizes. Larger batches mean companies can be more efficient by reducing costs associated with quality control and validation.
As we look to the future, the value of digital technologies is increasingly hard to ignore – especially for companies that are keen to stay ahead of (or even keep up with) the rest of the market.
---
Outsourcing on the Rise
Jim Hall, President at Lifecore Biomedical
Over the last two years, 75 percent of new drug development in small-to-midsize pharma has been outsourced. There is also a particular demand for vial and syringe manufacturing capacity to meet the appetite for injectable products, which make up around 55 percent of the drug development pipeline and 44 percent of all NDA approvals.
The CDMO industry is arguably designed to be nimble with a model that allows for adaptation. We can invest holistically and plan capacity against the growth of companies' diverse development pipelines. But that means CDMOs must take a proactive approach to trend assessment – and then be willing to commit to investing in the necessary capabilities to meet the market's emerging needs. Investments must do more than cover process capabilities; it's also crucial to support the growth of expertise to build on existing systems to enable more long-term strategic partnerships with customers rather than focusing on transactional service provision.
These are complex times. Being able to adapt ahead of the curve will be the difference between the winners and losers. Creating flexible work schedules, identifying second and third sources of supply for critical components, and investing in multiple facilities will all be key if CDMO's want to please their customers and help the industry navigate today's tricky landscape.
---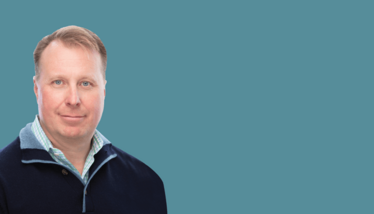 New Opportunities on the Horizon?
Paul Smaltz, Head of Pharma, Roquette Pharma Solutions
The COVID-19 crisis has challenged global pharma supply chains, with many companies forced to take remedial action to meet fluctuating consumer demand. At the very beginning of the crisis, for example, consumers began stockpiling supplies, which led to a huge rise in demand for over-the-counter (OTC) products, before quickly declining again. And then, when healthcare experts started experimenting with possible cures, we saw increased demand for specific drugs, until they were deemed ineffective. Meanwhile, we witnessed an increase in demand for new vaccines as manufacturers raced to find an effective solution against COVID-19.
Companies must be aware of how they can overcome supply-related challenges moving forward. We managed to overcome such issues mainly through alternative logistical measures and building stockpiles. For instance, in cases where we experienced problems with sea freight, we switched to air freight. This had wider cost implications of course, but it was necessary. Now, many global organizations are re-assessing drug manufacturing supply chains to reduce the risk of supply interruptions in the future.
What lies ahead now as some normality returns? The pandemic has reinforced healthcare as a major governmental priority across the world and we are seeing pick-up of new drug projects. In particular, pharmaceutical companies are capitalizing on the demand for specialized dosage forms, including pediatric/geriatric-friendly formats that melt in your mouth, and controlled-release formulations to help patients adhere to their medication regiment.
The expiration of blockbuster drug patents in 2022 could also be interesting for the development of the excipients market too – ushering in a new wave of product innovation amongst generic drug manufacturers looking to produce their own versions of once groundbreaking medicines and treatments.
Receive content, products, events as well as relevant industry updates from The Medicine Maker and its sponsors.