Business & Regulation
Profession,
Advanced Medicine,
Bioprocessing - Single Use Systems,
Bioprocessing - Upstream & Downstream,
Biosimilars,
Small Molecules,
Business Practice
Welcome to the Pharma Party
Join The Medicine Maker for our biggest celebration of pharmaceutical excellence to date
Maryam Mahdi | | Opinion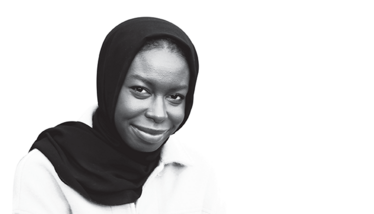 Since 2015, our annual Power List has helped shine a spotlight on the pharmaceutical leaders helping drive positive change in the industry. It's certainly a wonderful way to pay tribute to the industry's best and brightest, but we've decided that the celebration needs to be even bigger…

We recognize that although good leaders make a huge difference in medicine making success, businesses are made up of more than the people at the helm. From lab scientists to project managers, a company is only as good as its workers. And the drug development and manufacturing wheel is only able to turn when these people have access to the right technologies, partners, and suppliers.

And so, alongside The Power List, we are delighted to present The Medicine Maker Company of the Year Awards. We asked you to vote for the top companies across six categories: Best Big Pharma, Best Biopharma Equipment Company, Best CDMO, Best API Supplier, Best Processing Equipment Company, and Biggest "Talking Point."

But the excitement doesn't stop there as we're also announcing the grand winner of our annual Innovation Awards. You'll also notice that our Power List has a new look. The updated format compiles a list of the Top 30 medicine makers across three key areas: Small Molecules, Biopharmaceuticals, and Advanced Medicine. The winners hail from every corner of the industry – biotechs to big pharma, manufacturing to philanthropy - and you'll find that our winners are playing diverse and meaningful roles in creating the medicines of tomorrow.

Once you've explored the issue, let us know what you think. Share your thoughts and messages on Twitter and Linkedin tagging @medicine_maker. You can also share your feedback on the new, improved awards with us at [email protected].
Receive content, products, events as well as relevant industry updates from The Medicine Maker and its sponsors.