Business & Regulation
Profession,
Advanced Medicine,
Bioprocessing - Single Use Systems,
Bioprocessing - Upstream & Downstream
Welcoming Change
Sitting Down With… Tony Hitchcock, Technical Director, Cobra Biologics, Keele, UK.
Maryam Mahdi | | Interview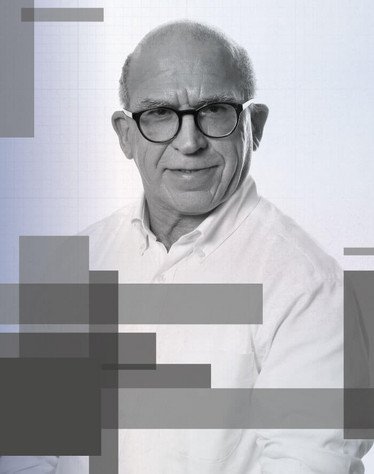 If you hadn't pursued a career in biopharma, what would you be doing now?
I think I would have always found my feet in a science-based career. I always had a natural affinity for science subjects in school – as did my identical twin brother. My brother now works in microbiology and pathology, and people still sometimes confuse us! As part of my sandwich year placement during my degree, I worked at a distillery, which made me consider a career in the brewery industry as a microbiologist, ultimately though I chose pharma.
How did you come to join Cobra Biologics?
Cobra was founded by Roger Craig to pursue the development of novel gene therapies. At the time, I was working at ICI Pharmaceuticals (later becoming AstraZeneca's site at Alderley Park in the UK) in a department focused on developing recombinant protein therapies. Unconvinced of the potential of biotech products, ICI/Zeneca pulled the plug on these programs, which prompted me to join Roger at Cobra. Initially Cobra only had three or four employees – a stark contrast to the thousands who worked for ICI/Zeneca – which was a shock to the system, but also a source of motivation for my colleagues and I. We wanted to prove that we could take the concept of gene therapies and make them a clinical reality, and in many ways we were naive of the challenges. Of course, there have been ups and downs – we experienced significant growth in the 1990s and completed the biggest round of fundraising for a biotech company in the UK at the time, but the 2000s saw difficult times for the gene therapy field, with limited funds and belief in this approach. Today, the gene therapy market is very buoyant, allowing Cobra to expand, and we now have 200 employees across our sites in the UK and Sweden.
What are your proudest moments?
The backbone of our business has always been our plasmid DNA production platform – after all, we've been working on it for over 20 years. It has proven to be effective in allowing us to support a broad range of gene therapy companies with the development of plasmids and viral vector therapeutics. As an extension of this, we have been involved in the development of two licensed gene products. It's one thing to have an idea and concept, but to actually be able to transform that into a commercially viable clinical product and make a difference to patients' lives is incredibly rewarding.
What big changes have you seen over your career?
I think the changes to regulatory requirements and expectations around the production of investigational products have had the biggest impact, and whilst this has presented challenges, I think it has really helped to move the industry in the right direction. The development of single use technologies has also had a massive impact on the industry, especially around the production of clinical materials. These technologies have changed the way companies approach drug development and manufacture. In reality, I don't think that many of the novel products we see today, especially in the area of advanced therapies, would have been possible to produce without single use.
Another big change I've seen in the industry is the growth of SMEs and, following on from this, CMOs, which comes down to greater access to scientific papers and knowledge. There used to be a feeling that you couldn't get into the industry unless you were a big player and had not just the funding, but also the knowledge base to support the production of novel therapeutics. Once the internet made academic information available to all, it helped SMEs develop and become innovators in the field. This, in turn, spurred the growth of CMOs with the need for manufacturing, including the use of under-utilized manufacturing facilities, as was the case with Cobra, which developed manufacturing capabilities when the company was first founded.
What areas would you like to see the industry improve upon?
Whilst those involved in pharmaceuticals see an industry based around a large number of very talented individuals, working to develop new and improved medicines that improve a patient's quality of life, my view is that the external perception is often very different. In reality, the public still has little, if any, understanding of what pharma does and how it is of benefit to them, which is not always helped by some of the industry's own behavior at times. This inevitably creates some negative perceptions of the industry, which holds people back from wanting to pursue careers in it.
By getting involved in STEM outreach programs and events run by local organizations – which I find highly rewarding – it is very apparent to me that many young people aren't aware of the career opportunities that exist for them in the field. To them, the only science-based careers available are in medicine or healthcare. As an industry, we all need to do better at communicating what we are all about and how gratifying careers in pharma can be. If we learn how to sell our message to the public, I believe we will see the number of graduates interested in professional careers in the industry increase.
Have any other industry trends caught your eye?
The industry went through a phase where everything was about antibodies, but now we are seeing the re-emergence of novel therapeutic areas and approaches, such as microbiome-based therapeutics – which I find a fascinating field. Throughout my career, I've been responsible for making other products such as phages, which are being used as microbiome-based products. The potential for this field is huge, but there are some challenges the industry will need to address to make these new products – which may require new technologies. However, it is incredibly exciting to have new approaches to treat diseases.
Receive content, products, events as well as relevant industry updates from The Medicine Maker and its sponsors.