Business & Regulation
Business Practice
When the Worst Happens
Business insurance exists to help companies when unexpected events and damages occur – so you need to have the right policy in place
Stephanie Sutton | | Interview
If you are a scientist starting up your own business, you'll no doubt be excited and passionate about the science you hope to one day bring to market. But running a company is not just about making the science happen. Businesses require strategies and a significant amount of administrative effort. Insurance is one element of running a business that is easy to get wrong. The business of life sciences comes with unique risks and you need to ensure you are covered if something happens to your laboratory or manufacturing facility. For smaller companies, navigating the insurance landscape can be a minefield. Even though you may not have a commercial product, your R&D will still carry a high value.
We spoke with David McInally from UK insurance broker, Reich Insurance Group, to find out what you need to know about insurance if you're thinking of starting up a life sciences company.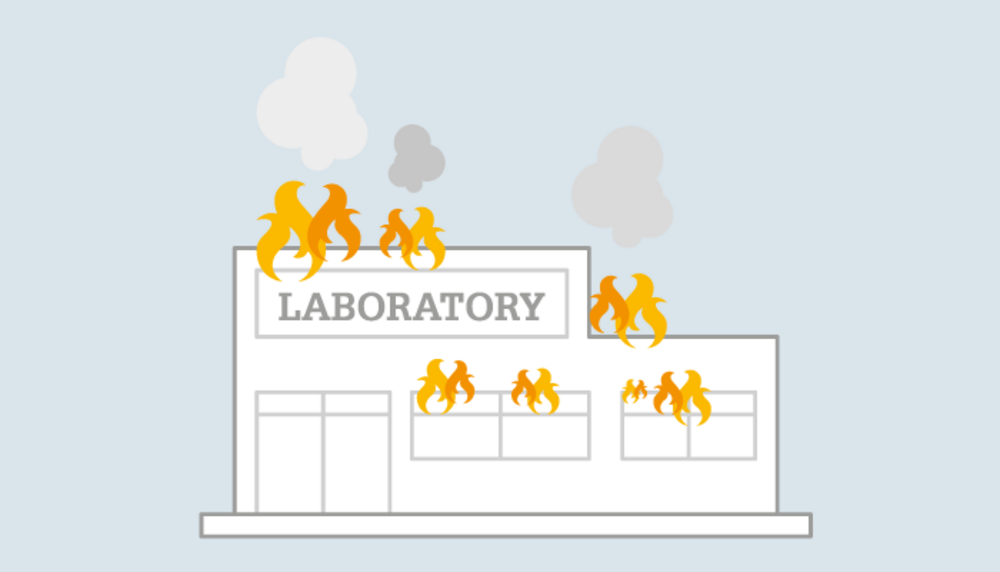 Can you give us the "101" on insurance for life sciences businesses?
Although insurance isn't inherently complicated, when it comes to business insurance there are often multiple facets to consider; therefore, it is understandable why many companies – particularly start-ups – can get it wrong.
For a life sciences company, a normal business insurance policy – which covers a standard office – is not sufficient because there are unique risks in science, especially R&D and clinical trials. Consider the potential consequences of product spoilage, necessitating new product to be manufactured and the potential subsequent loss of business. If a company has, for example, been culturing something for five or six weeks and something happens – fire, flood, water damage or even accidental damage – the cost implications can be terrifying. How will you pay for the loss if you don't have the right insurance? And, for a small company, even a small loss can be financially devastating. It is unlikely investors will want to help out – and a small company won't have the cash available to remedy the situation. You need life science insurance that covers your offices, labs, manufacturing plants, and the cost of your R&D projects.
How should a company choose an insurer?
There are many brokers who can discuss your needs and help you find the best insurer, but you need to make sure they have life science expertise. As a broker, I would recommend finding a composite insurer that offers a full range of services, and picking someone with a recognizable name that has a strong presence in the life sciences insurance market. Don't opt for an insurer that is just dipping their toe into life sciences. Science and R&D is valuable, and you need to be sure that your insurer understands your business and the risk they are taking on. When something goes wrong and you need to make a claim, you need to know that your insurer can handle it and get you back on your feet as quickly as possible.
What are the common questions you receive? And how do queries from large and small companies differ?
Nine times out of ten, you'll find that all life sciences companies – regardless of size – have very similar insurance policies in place to cover the essential basics of the business. However, the largest companies will have additional "extras" in their policies because they may have specific needs and circumstances, such as more products on the market, larger supply chains spanning multiple continents, and multiple R&D projects, clinical trials and manufacturing sites. Larger companies also tend to have highly experienced individuals (and sometimes even an entire department) handling business admin aspects, such as insurance. Often, they have established cover in place and will want the same policy each time they renew, but they will also know what questions they should be asking to ensure they have the coverage they require: "Am I covered to send £100,000 worth of stock in a refrigerated container to Brazil?"
Small companies, on the other hand, may not be anywhere near having a commercial product and often seem unsure about what questions they should be asking.
What is the biggest misconception about insurance?
Easy: that a normal business policy is good enough to cover a life sciences business. Yes, it can cover your office, but it won't cover your R&D – which will be the most valuable aspect of your business.
Consider a scientist who has started up a business to work on a promising cancer treatment they have developed. At first, it may just be a one-man band – and they may be very inexperienced at running a business and what that involves. Passion for science is essential but you need to make sure you have the right business coverage in place.
Many start-ups simply want a cheap policy. It's not uncommon for someone to tell me they only want to pay something in the region of £150 ($180) per year, or that they have been paying a very low premium with another "perfect" insurance company that they want me to match. That low-cost insurance company was likely "perfect" because you didn't need to claim. With insurance, you are buying a piece of paper that you will file away somewhere. Often, you may not realize what exactly is written on that paper until something goes wrong! It is understandable for a life sciences company to want the majority of their cash to go on the science and to keep other business costs low, but a "cheap" policy is unlikely to cover a claim to the tune of £5 million...
I don't wish to scare monger, but I am a broker and it is my job to look at the worst case "doom and gloom" scenarios (and, as we know from COVID-19, sometimes the worst-case scenario does happen). When you are looking for insurance, you need to ensure you are covered against the worst that could happen. If you are new to running a company and don't know what you should be asking, then the best thing you can do is to talk to your broker or insurer. They won't be a scientist and won't understand the technical nature of the work, but they will be experienced in risks. If you can get them to understand your business and what you are doing in layman's terms, then they will be able to understand what coverage you need.
---
A Simpler System
Does anyone really enjoy shopping for insurance? Everyone wants the process to be as quick and painless as possible. You can buy home insurance easily online within just a few minutes, but business insurance can be trickier. The larger companies will know what they are doing, but start-ups can have a difficult time understanding how much coverage they need. In many countries, there is definitely a gap in the market for a simpler system to purchase life sciences business insurance, as the current processes are quite antiquated.
We've worked with many life sciences companies, so we know the basics that a policy must include and what premiums need to be, particularly for money-conscious small companies. We discussed this with a popular life sciences insurer in the UK (CNA Hardy), who gave us their underwriting criteria. In the UK, we recently launched an exclusive life sciences portal that can give an online quote for life sciences insurance – it's suitable for companies that are conducting research but do not have a commercial product on the market yet. You can simply go online, fill in your turnover band, number of employees, address, and other basic details, and receive a quote in minutes. You can also choose from different packages, but the basics are covered. For example, property damage up to £250,000, portable equipment anywhere in the world up to £30,000, flexible business interruption up to £30,000, employers' liability up to £10 million, product liability up to £5 million, professional indemnity up to £5 million and public liability up to £5 million. As we already have the underwriting criteria and have spoken with the insurer to develop the portal, the insurance costs are lower too.
The portal and the policies you can purchase from it are suitable for incubator businesses focused on R&D. Companies larger than an incubator will likely need additional coverage, which we can also assist with, just maybe not via the portal.
---
Top Tips
It's good to be money-conscious but R&D comes with large risks that insurers need to take on – so be prepared to pay more than you would to cover a standard office-based business.
Pay attention to the wording of your policy schedule. Many people do not review until they have to claim – this is a mistake.
If you are unsure, ask questions about hypothetical scenarios you want to be covered for.
Be prepared for your insurer to ask you questions; their job is to ensure you have the right coverage.
Subscribe to The Medicine Maker Newsletters
About the Author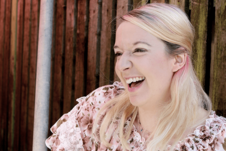 Stephanie Sutton