Business & Regulation
Business Practice,
Clinical Trials
It's a Material World…
Growth, expansion, and acquisitions in Germany are on the menu for this global testing and safety company – here's why
Angus Stewart | | 2 min read | News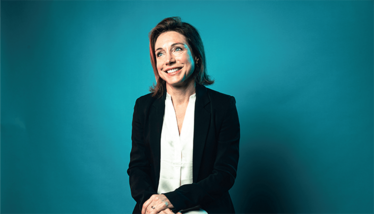 In medicine making, safety comes first. Clinical trials are a part of ensuring that safety, but so are companies that offer testing and development services. Element Materials is a major player in this business, running nearly 270 facilities across the world that handle safety and testing for pharma and a range of other industries. But sometimes, the world is not enough. Element is planning to expand its operations even further.
Speaking to The Medicine Maker about the expansion plans, Element's Chief Scientific Officer Elisabeth Lackner explained that the goal is to meet demand. "In some areas, the industry needs even greater capacity. In Europe, we have a relatively small footprint, so our plan is to grow that footprint through mergers and acquisitions." Element's new acquisition mission has come at an interesting time for the company – less than half a year after it too was acquired. The buyer was the Singapore-based investment company Temasek, a self-described purveyor of "catalytic capital" – which would seem to fit this accelerative case of one buyout leading further buyouts.
Germany is a particular target for Element. Despite Germany's titanic status in pharmaceutical production, Element runs only 13 facilities there, which – to give a sense of proportion – stacks up against its 41 in the UK, 12 in Sweden, 12 in Canada, and 13 across the megarich states of the Persian Gulf.
Expanding facilities will mean expanding headcount – and that's a potential headache for any company right now; throwing out job adverts into a post-COVID employment market that has shifted the pain of hiring away from job seekers and onto would-be employers. But Lackner is not concerned.
"Our advantage is that we move fast," she says. "We're a science-driven company that prioritizes growth over hierarchical structures. I believe people working in life sciences appreciate this, and that in turn should make hiring in that field a little bit easier for us."
So, hiring concerns are solvable, but what of strategy? As far as pharma and medicine are concerned, Lackner points to three key areas of growth that Element will pursue: cell and gene therapy, large molecules, and medical devices. The life sciences already account for one quarter of Element's business, and are the fastest growing division within the company. Despite having been set up only a handful of years ago, the company's work in pharma is fast eclipsing its foundations in aerospace, oil, and gas. Perhaps, one might argue, it's a sign of a dawning "century of biology." Time will tell.
Receive content, products, events as well as relevant industry updates from The Medicine Maker and its sponsors.