Business & Regulation
Standards & Regulation
Why Are Some Medicines Linked to Suicide?
The EMA is reviewing whether certain Novo Nordisk drugs are linked to suicidal thoughts
Stephanie Sutton | | 3 min read | Opinion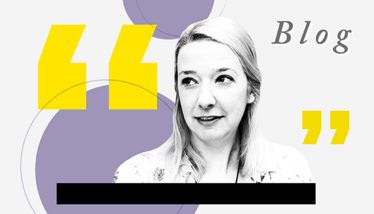 An EMA Safety Committee is assessing whether GLP-1 receptor agonists Ozempic, Wegovy, and Saxenda (all made by Novo Nordisk) are linked with increased risk of suicidal thoughts and thoughts of self harm.
In the EU, suicidal behavior is not listed as a side effect for any of the drugs, but it's a different story in the US. The FDA acknowledges that there was a suicide during a clinical trial for Saxenda and recommends that patients be monitored for depression and suicidal thoughts. Wegovy contains a warning about "increased heart rate and suicidal behavior or thinking." Ozempic uses the same API, albeit at a lower dose.
The review is expected to conclude in November 2023, with the EMA analyzing around 150 reported cases of suicidal thoughts and self harm relating to the drugs.
Numerous media outlets have picked up on the safety review, with some claiming that the FDA has also received around 60 reports of suicidal thoughts in patients taking Ozempic or Wegovy. Novo Nordisk has reportedly said that its own post surveillance activities do not show a "causal association" between the drugs and self harm.
A number of approved drugs (including, antidepressants) carry warnings about side effects that include depression and suicidal thoughts, particularly in younger patients – with some including the strongest warning mandated by the FDA: a black box warning. For example, a study in suicidal behavior in adults taking paroxetine (Paxil/Seroxat) found an increase in attempted suicide in the drug group compared with placebo – and GSK has faced a major lawsuit connected with the drug.
But exactly how does a medicine trigger suicidal behavior? The link is not well understood. Some people may question whether a drug can ever be fully proven to be responsible for a patient's suicidal actions, but the links are clear. One disturbing case is that of Sanofi's anti-obesity medicine Acomplia, which was approved in Europe before being suspended in 2008. The drug was found to almost double the risk of psychiatric disorders in patients versus placebo. I also came across an informative article that gives examples where medication appears to have contributed to suicide attempts. Some have hypothesized that drugs, such as antidepressants, may energize already suicidal patients to act on impulse or worsen existing symptoms of depression that lead to suicidal thoughts. Some patients may also have other undiagnosed conditions (such as bipolar disorder), where selective serotonin reuptake inhibitors exacerbate psychosis. You can read more here.
Some have also theorized that hormone changes can play a role. For example, premenstrual dysphoric disorder – a disorder that affects neurobiological sensitivity to changes in hormone levels – was found to be linked to suicidal thoughts and actions in a study published last year. Some researchers have also found a link between hormonal contraceptives and suicidal behavior. It's entirely possible for some medications to affect hormone levels.
When pharma companies develop new medicines, they want them to have a positive impact on patient lives. Novo Nordisk's Ozempic and Wegovy are used for the treatment of type 2 diabetes and weight management, and Saxenda is indicated for weight management. With obesity increasing worldwide, these drugs may play important roles – and though suicidal behavior as a result of medication is perhaps one of the most difficult side effects to study, study it we must.

If you enjoyed reading this article, consider signing up for our newsletters to receive regular news and updates straight to your inbox
Receive content, products, events as well as relevant industry updates from The Medicine Maker and its sponsors.