Business & Regulation
Business Practice
With Great Power…
Every pharma company should have a robust environmental, social, and governance framework in place – but what does that really look like?
Maryam Mahdi | | Interview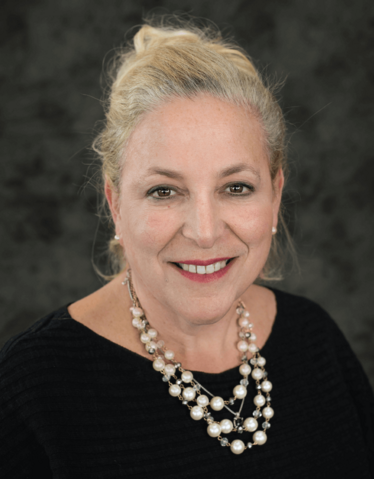 Environmental, social, and governance (ESG) plans should be an integral part of any company that aims to thrive in today's society; after all, the public (as well as other stakeholders) are increasingly holding businesses accountable for their actions in ways that weren't considered even a decade ago. People want the companies they support to care not only about their own interests but also those of their employees, the environment, and the communities they interact with.
We spoke with Elizabeth (EJ) Ashbourne, Executive Director of the Partnership for Quality Medical Donations (PQMD), to find out what good ESG looks like, and why medicine makers must spend time creating initiatives that work for all stakeholders.
What is PQMD?
The Partnership for Quality Medical Donations (PQMD) is a global network of nonprofit and corporate organizations that got its start by addressing the critical need for guidelines related to donation policies and practices. Our non-profit organization dates back to 1996, when an informal alliance of several non-governmental organizations (NGOs), pharmaceutical companies, and medical device firms joined together to develop guidance regarding medical donations.
Our mission is to promote sustainable health access in underserved communities and populations in crisis. Intimately tied to these objectives are the environmental, social, and governance (ESG) programs of our pharmaceutical industry members.
Why is ESG so important?
ESG initiatives and increased disclosures are key contributors to sustainable access to quality healthcare and medicines, and they are moving out of the corporate periphery and into core business aspects. The reason for this shift? The ESG movement encompasses several factors critical to success and focuses on a blended long-term portfolio of purpose, planet, people – showcasing companies' social investments and proving their commitment to global medicines access and equity concerns.
This evolution in corporate responsibility has undoubtedly been hastened by the pandemic – and the suddenly unveiled fragility of global systems. The increased focus on ESG has been further heightened by the expectations and public demand of stakeholders, and has also emerged as a key part of investors' ability to assess the resilience of companies to public health threats.
What is the difference between a successful ESG initiative and a poor one?
A critical success factor is leadership buy-in to ESG initiatives. If it doesn't exist, the headwinds are strong! With top-down support, ESG efforts become far easier to embrace, approach, and implement. ESG must also be aligned with the corporate mission and be part of the overall business strategy – not just a series of activities to be checked off a list. Building a strong governance committee or function is also essential. ESG is no longer the responsibility of one person with a particular title; instead, the function must be cross-departmental working throughout the enterprise with champions advocating for the integration of the ESG strategy into the business.
In my opinion, some of the best (and simplest) advice on developing appropriate ESG initiatives came from Mark Chataway, Head of Hyderus Consulting, and Baird's Communications and Management Consultancy. In his words, we must "consider the value and impact of ESG initiatives through 'materiality assessments' – looking at which issues really matter to important stakeholders. An idea might sound good in the executive suite, but you need to ask stakeholders whether this is something they want you to do."
He and his colleagues were even surprised to find that pharma stakeholders in Africa were worried about the environmental impact of medicines, packaging, and medical waste – highlighting the importance of listening to all voices involved in the success of the industry.
In addition to the top-down approach and materiality assessments, I recommend learning from the experiences of your industry peers. PQMD produced an "ESG 101" session that was offered to members in advance of another event of ours – the 2021 Global Health Policy Forum. Panelists from both industry and the public health community gave their takes on ESG and shared best practices on how companies can get it right. These types of discussions are important for increasing awareness across the pharmaceutical community and creating the best possible initiatives.
At the end of the day, it is important to remember that ESG initiatives are ultimately about mitigating risk across the business, building a resilient mindset, and contributing to the long-term sustainability of the communities they serve; the importance of all three aspects has been amplified by the pandemic – perhaps beyond anyone's expectations. A focused approach to ESG can help us be better prepared for the next challenge.
It's no longer possible to sit on the sidelines when it comes to ESG, as business interests are increasingly intertwined with the outcomes of philanthropy and public accountability. It's an issue all pharma companies should be thinking about – today.
Receive content, products, events as well as relevant industry updates from The Medicine Maker and its sponsors.