Business & Regulation
Profession
Words from the Wise
Five quotes to end the year in style – and thoughtfulness
Stephanie Sutton | | 2 min read | Opinion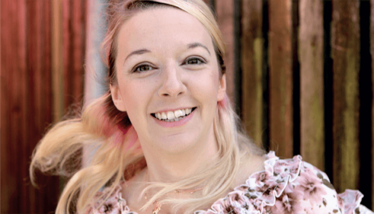 The best part of my job is talking to so many fascinating and passionate people – listening to company and career origin stories, exploring research and new technologies, and finding inspiration both in progress so far and bold hopes for the future. For my final article of 2022, I look back on some of those key conversations to find five thought-provoking quotes that are worth sharing.

"If a company wishes to determine its future, it must understand its past. Success necessitates an understanding of who you are, how you became who you are, and continuous investment in your future." – Thomas Otto, Vetter Pharma-Fertigung

"When you look at therapies today, there are new dosage forms and breakthrough therapies that simply didn't exist 20 years ago, such as targeted immunotherapy agents and certain combination products. They require unique formulation solutions – and that means more novel excipients." – Meera Raghuram, Lubrizol

"In the last few years, there has been an exciting change; more companies are trying to implement sustainability over the entire lifecycle of making a drug, with the notion that health is connected to environmental sustainability. If we're really serious about healthy patients, we have to have a healthy planet." – Kristi Budzinski, Chemical Society Green Chemistry Institute Pharmaceutical Roundtable

"One new trend is a desire among clients to future-proof their facilities. Given the recent wave of disasters, they want to expect the unexpected." - Ian Lichfield, WHP

"Watson, Crick, and Franklin identified the structure of DNA in 1953. Twenty one years later, I started medical school. Across six years of studying biochemistry, I received one lecture on DNA. I remember it very clearly. It was mainly limited to the topic of structure, but at the end of the lecture the professor said, "Look, one day, this DNA structure might be useful." Twenty years later, I formed a company based on DNA gene therapy, and fell one hair short of bringing it to market. Now, in 2022, with some help from my consultancy, 10 approved gene therapies exist. So my professor was right – that DNA stuff did prove useful. It just needed time – albeit forty years' worth!" – Alan Boyd, Boyds

If you want to share your own wisdom on any topic connected to (bio)pharmaceutical drug development and manufacturing, don't hesitate to drop me a line: [email protected]
Receive content, products, events as well as relevant industry updates from The Medicine Maker and its sponsors.