Discovery & Development
Drug Discovery,
Small Molecules,
Formulation
A Reawakening of Small Molecule Drug Development
New technologies are driving a small molecule renaissance
Marcelo Bigal | | Opinion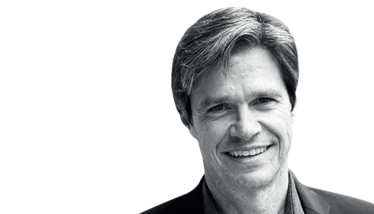 Small molecule drugs are the mainstay of medicine, representing around 90 percent of all approved medicines and 75 percent of all new medicines approved in the US in 2020 (1). They also still make up the lion's share of prescriptions, and are useful in non-genetic, prevalent, and multifactorial diseases, which affect a broad spectrum of patients. With predictable properties, small molecule drugs can be manufactured cost-effectively with less complexity than biologics.
However, small molecules feel like yesterday's news to some industry players: lacking in glamor, excitement, and venture funding. One key reason small molecules have been forsaken is the perception that they have run their course. The yet-to-be drugged therapeutic targets are thought to be out of reach for small molecules because of the scarcity of identifiable druggable binding pockets. Consequently, drug developers pursue these targets with newer drug modalities, forcing an unattractive tradeoff – shifting to riskier, more complex, and more expensive drug modalities for biologically validated targets.
Nevertheless, many protein targets are, in fact, druggable with small molecules. New technologies that combine advanced protein dynamics and computational chemistry analyses are driving massive data iterations that identify binding pockets by shining a light on areas of the protein that were previously beyond the sight of conventional tools. What are some of these technologies and strategies allowing us to see proteins in a new light?
Exploring all possible protein conformations. Although increased computational power allows broad sampling of protein conformations, traditional approaches to process these data required significant user bias. Use of a completely unsupervised proprietary processing approach eliminates this bias. In this way, one can distinguish pockets that exist in some but not all conformations and are often not present in the most frequent conformations.
Determining dynamic hydration protein structures. New technologies can be used to determine each conformation's accurate dynamic solvation structure, since pocket desolvation is the principal driving force of small molecule binding.
Correlating structure and function. Dynamic attributes – protein dynamics, conformations, and water molecular dynamics – can then be correlated to protein function. In this manner, validated targets can be pursued with the predictability of small molecules.
Once new binding pockets are identified using these approaches, current technologies can conduct virtual binding screens in over 3 billion virtual compound libraries.
In my view, companies pursuing these approaches need to reach across the aisle – to not only conduct the computational modelling and virtual screens, but also to test and develop the molecules suggested by these screens in traditional wet labs to learn more about them. This information can then help inform all other phases of drug discovery – from binding site identification and lead identification to lead optimization in end-to-end, interactive, continuously improving processes that will progress until functional drug candidates are selected.
Why is this relevant? Well, a foremost advantage of small molecules is their suitability for polymorphic, prevalent diseases; their development must embody the same innovation and boldness as their discovery. Most newer drug modalities, including gene therapy, RNAi, and CRISPR, are tested in rare monogenic diseases or genetically defined disease subsets, leaving prevalent diseases out of their scope. Our job as small molecule drug developers is to create new medicines for prevalent diseases, build a compelling case to investors by identifying patients with a higher chance of responding to therapies, and then implement rigorous decision points before advancing the most promising drug programs. As with new medicines of all types, success is also defined by embracing patient-centricity. And that means including virtual clinical trials, adopting patient-relevant endpoints, selecting pragmatic designs, and incorporating real-world evidence.
I believe that the importance of small molecule drugs in the armamentarium of innovative medicines will remain on the increase. But we need to capitalize on today's opportunities and so bring new technologies to the field of medicinal chemistry, driving the renaissance of small molecule medicines.
Receive content, products, events as well as relevant industry updates from The Medicine Maker and its sponsors.
ScienceDirect, "Small Molecule" (2021). Available at https://bit.ly/3CUC7kf.