Discovery & Development
Business Practice,
Drug Discovery
A Roadmap to Improved Drug Access in the Global South
We developed a safe and affordable hepatitis C antiviral to save lives in South-East Asia and beyond. One key to success? Alliance management.
Greg S Garrett, Jean-Michel Piedagnel | | Opinion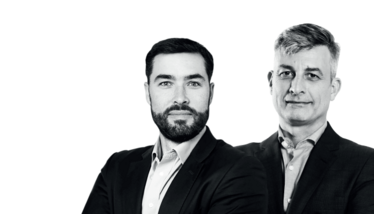 The adage, "If you want to go fast, go alone; if you want to go far, go together," is more salient for the pharmaceutical sector today than it has ever been – especially if we are to achieve global health objectives in a sustainable manner.
Our organization's nearly 20-year experience in drug development has shown that sustainable access to essential medicines is greatly enhanced when drugs are developed, registered, manufactured, and distributed in partnership with stakeholders from a much wider geography; in our case, the Global South. Indeed, alliances are increasingly used in global health efforts – but managing them effectively is a key to success.
Sustainable access to essential medicines is greatly enhanced when drugs are co-developed, registered, manufactured, and distributed in partnership with stakeholders from the Global South
Case in point: in June this year, following nearly five years of development, our organization and its partners celebrated the registration of a new safe and effective hepatitis C drug called ravidasvir in Malaysia – the very first hepatitis C drug delivered through South–South collaboration. Though hepatitis C is not usually counted as a neglected disease, the needs of people living with hep C are often overlooked. Breakthrough direct-acting antivirals (DAAs) for hep C, introduced in 2013, are safe and highly effective. Yet only about 13 percent of patients globally have received treatment. Though drug prices have come down in recent years, they still constitute a major barrier to access in many countries, especially those that are excluded from licensing agreements that enable access to generics.
And that's why, in 2016, the Drugs for Neglected Diseases initiative (DNDi) established an alliance with Pharco Pharmaceuticals of Egypt, Pharmaniaga Berhad of Malaysia, Presidio Pharmaceuticals, and the Malaysian Ministry of Health to develop an affordable regimen that could boost access to treatment in low- and middle-income countries (LMICs).
Presidio Pharmaceuticals, the originator of ravidasvir, committed upfront to a pro-access vision, including an equitable licensing scheme to enable rapid scale-up of generics manufacturing. Pharco and Pharmaniaga Berhad committed to supporting the development and scale-up of the active pharmaceutical ingredient, manufacture of the tablets, complete toxicology studies to demonstrate safety, and preparation of the registration dossier. We coordinated the clinical trials and, together with Pharmaniaga, supported the registration process in Malaysia. The Malaysian government provided critical leadership and resolve throughout the lifecycle of the project. For example, it issued a government-use compulsory license that enabled it to purchase sofosbuvir (which is used in combination with Ravidasvir) for less than US$300 per treatment.
We are now in discussions to register ravidasvir in other countries in South-East Asia and Latin America to reach even more neglected hepatitis C patients.
This alternative model of drug development – centered around affordability and public health priorities – was made possible through an alliance (as defined in Jeremy Ahouse's ASAP Handbook of Alliance Management) that brought together players with very different skills and interests, and that provided a platform for all partners to share complementary assets and address financial risks together.
Building on the ravidasvir case – and to inform its own alliance management practice and offer support to others – DNDi's Amalia Daka designed two surveys that were conducted in summer 2021. The first was conducted among non-profit product development partnerships (PDPs) similar to DNDi, and the second among pharmaceutical companies located in high-income countries as well as LMICs. We wanted to learn how alliance management has accelerated the development of other health technologies and to identify good practices. Seven of the 13 PDPs and 18 of the 25 pharmaceutical companies we reached out to completed the survey.
Among industry partners surveyed, 67 percent indicated they had a dedicated alliance management unit; 17 percent integrated the function in another unit. Among PDPs, only one indicated a dedicated alliance management function, but several were actively recruiting individuals who specialize in alliance management and putting in place plans to enhance their alliance management practice.
Both PDPs and industry identified robust governance structures as essential for effective alliance management, including annual or bi-annual joint steering committees, clearly delineated roles among partners, and transparent and routine communications.
Some of our survey respondents referred to the need to build a "third culture" that recognizes and adapts the alliance to suit the cultures and values of multiple partners. And that speaks to the need for alliance managers equipped with the soft skills required to facilitate alignment and relationship management, maintain clear roles and responsibilities, and deliver partnership activities quickly and with respect. Industry respondents also noted that securing ongoing internal support and ensuring efficient decision-making require strong commitment from top management – from the start of the alliance – and regular updates for senior management.
Conversely, both groups identified poor communications – including lack of awareness of contractual obligations and non-respect of agreed-upon schedules and obligations – as the most common barrier to a successful partnership.
Exiting alliances is as important as building new ones: most respondents appreciated that alliances often have specific lifespans and that partners may need to go separate ways after achieving their goals. Many alliances even build in "sunset clauses" to facilitate exit.
Establishing and managing alliances is not easy – it requires investment upfront and a structured approach. However, the effort is not only worth it, it is also necessary. As our experience developing and registering ravidasvir shows, solid and well-managed strategic partnerships with stakeholders from LMICs is paramount to the mission of bringing affordable drugs to the hundreds of millions of neglected patients who urgently need them.
Receive content, products, events as well as relevant industry updates from The Medicine Maker and its sponsors.
---