Discovery & Development
Drug Discovery,
Vaccines
Back to Immunity
Can we reverse the effect of the ageing process on the immune system?
Stephanie Sutton | | Quick Read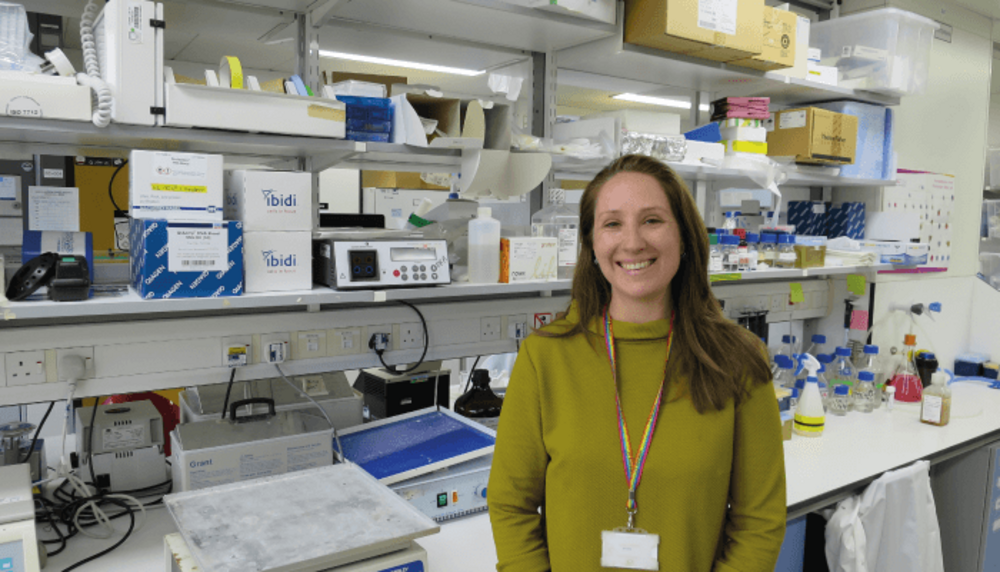 As we age, our immune system function declines. Older people are not only more susceptible to serious infections, they are also less able to benefit from protective vaccines. A team led by Michelle Linterman, a group leader of the Babraham Institute immunology research program, is working to understand why vaccination tends not to work well in older individuals – and if there is a way of reversing the age-related decline of the immune system.
In any vaccine development, Linterman says it is important to enhance the germinal center reaction, which depends on interactions between multiple cell types. She theorized that defects in these cells could explain poor immune response.
In their latest work, the researchers show how an existing drug, imiquimod (incidentally, a cream for genital warts), was repurposed to help boost immune response in mice (1). "Our research showed that older mice and humans produce less of the cytokine Type I interferon upon vaccination," Linterman explains. "Imiquimod is a known stimulator of Type I interferon, and its cream formulation allowed it to be applied directly over the vaccination site. In mice, we were able to boost the number of stimulatory cells, and restore the formation of T follicular helper cells and dendritic cells."
The work could point the way towards overcoming some of the impact that age has on the immune system. Previous work by Linterman has also shown that the germinal center response in the gut of aged mice could also be boosted – and even increased above that of young mice – through the use of fecal microbial transplantation (2); however, the team has yet to investigate this approach in the context of vaccine responses. Given the number of approved medicines on the market, Linterman says there are a "plethora of options" for further repurposing.
"Our research has been five years in the making, but the COVID-19 pandemic has highlighted how important it is to ensure that any vaccine that is developed works well in older people," said Linterman. "We are planning to test potential candidates in aged mice to determine whether they stimulate a robust immune response in the context of this preclinical model of aging."
Receive content, products, events as well as relevant industry updates from The Medicine Maker and its sponsors.
M Stebegg et al., "Rejuvenating conventional dendritic cells and T follicular helper cell formation after vaccination," eLife (2020).
M Stebegg et al., "Heterochronic faecal transplantation boosts gut germinal centres in aged mice," Nature Communications, 10 (2019).