Discovery & Development
Trends & Forecasts
Big Diseases in a Small World
The importance of collaborative efforts in generating new vaccines to protect a vulnerable world
Seth Lederman | | 5 min read | Opinion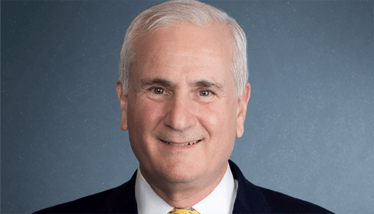 New COVID-19 boosters are rolling out, but the US still leads the world in daily pandemic deaths. At the same time, we're one of over 80 countries (1) struggling to control monkeypox in regions where it is not endemic. Even polio is waging a comeback. Though these diseases are very different, this confluence of viruses and public health emergencies is unlike anything I've seen in my career, which started with the fight against HIV/AIDS.
It is an avoidable collision of threats. Though COVID-19 struck as a novel virus, the re-emergence of polio comes more than 40 years after it was essentially eliminated in the US, and we've known about monkeypox since the 1950s. Although most Western countries have avoided monkeypox outbreaks, it is endemic in certain African countries, with Nigeria reporting an outbreak (2) as recently as 2017. It is one more example of infectious diseases, such as Ebola and Zika, that were largely neglected by countries not directly affected.
The world is a small place when it comes to public health. Whether you're talking about COVID-19, monkeypox, polio, mysterious hepatitis (3), or spiking rates of HIV (4) and sexually transmitted diseases (5), an infectious disease somewhere could be an infectious disease anywhere.
We have no margin for complacency in our work to prevent deadly outbreaks and pandemics. It's time to fully deploy our considerable resources to prevent and fight the infectious diseases already here – or soon arriving. Lethal viruses have always menaced public health and always will. However, our capacity to understand and foresee them has never been more sophisticated. The challenge is harnessing the power of scientific ingenuity within a public health infrastructure that can powerfully defend against constantly emerging and re-emerging pathogens.
Our experience with COVID-19 offers critical insights. For example, vaccine development is not a one-time event. It's a rigorous and costly process, and the first candidate to gain approval isn't necessarily the best. Though mRNA vaccines have prevented countless hospitalizations and deaths, they fail to block forward transmission and stop the virus from spreading. Officials are releasing the latest boosters ahead of an expected fall surge, hoping to head off another 137,000 hospitalizations and 9,700 deaths (6) – but that will only work if a new variant doesn't emerge. Similarly, the WHO warns that the monkeypox vaccine (7) approved in the US is not "a silver bullet," (8) because it isn't guaranteed to block forward transmission.
Some observers link the reappearance of polio to vaccine hesitancy, but we cannot blame COVID-19's tenacity on people who haven't kept up with a regimen of multiple shots that offer limited virus defense. To deal a bigger blow to both COVID-19 and monkeypox, we need better vaccines that can be used to safeguard broad swathes of the population, especially the seven million immunocompromised Americans. After all, protecting public health – first and foremost, the most vulnerable among us – is an essential and sacrosanct duty.
Meeting this obligation with next-generation vaccines will require sufficient federal resources and private-public partnerships, not unlike the massive push that generated our first COVID-19 vaccines. Without that support, we will see partnerships in countries such as Denmark and China moving ahead of the US in their COVID-19 vaccine advances, breaking new ground where the US once dominated. Meanwhile, the world remains distinctly at risk for the next pandemic (9), and our country is no less endangered than others.
We can still turn this around with a collective and government-backed effort. It's a good sign that the President's 2023 federal budget proposal includes over $80 billion for boosting pandemic preparedness. This amount includes $40 billion for the Office of the Assistant Secretary for Preparedness and Response (ASPR)for advanced development of vaccines and therapeutics against high-priority viruses, and enough resources should be allocated to deliver prevention and treatment options on multiple disease fronts. Another positive development is the Administration's elevation of ASPR to a standalone agency (10) that is better positioned to mobilize against public health risks and emergencies.
With sufficient government support and streamlined bureaucratic processes, there are promising vaccine platforms that could lead to real and lasting protection. The possibilities include live-virus vaccines and oral and intranasal vaccines to defend against diseases we already know, as well as those sure to emerge next. It will take long-term, government-funded support to drive our public health defense forward. This comprehensive undertaking must include the immediate and ongoing collaboration of government agencies, policymakers, and pharmaceutical partners.
As we know from COVID-19, it's hard to say who will be protected as the next version of that virus – or an entirely different infectious threat – begins to circulate and evolve. Declaring definitive victory over any communicable disease may well be a thing of the past. At the same time, great progress is still possible. With our hard-earned pandemic lessons, we should be stepping up to the challenge.
Receive content, products, events as well as relevant industry updates from The Medicine Maker and its sponsors.