Discovery & Development
Clinical Trials,
Drug Delivery,
Small Molecules,
Formulation
Cannabis Complex
The cannabis plant contains hundreds of different compounds – and most are difficult to formulate – but if overcoming the complexities means new medicines for unmet needs, it's worth it.
George E. Anastassov |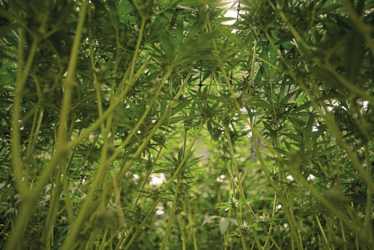 The term "medicinal marijuana" is becoming increasingly used by patients and members of the public, but it is also a misconception – medical cannabis has not been registered as a medicine in any country and, to date, only a small number of cannabinoid medicines (mostly based on synthetic cannabinoids) have reached the market. Legality, of course, is one challenge for the field, as are the negative perceptions stemming from the use of cannabis as a recreational drug, but there are also significant scientific hurdles – the cannabis plant is extremely complex, with over 100 cannabinoids and over 700 other compounds, such as flavonoids and terpenes.
Some researchers take the viewpoint that cannabis should be used in its whole form because the mixture of different compounds are what give the plant its intriguing medical properties. However, the scientific community still does not understand what every substance in the plant does, which will make it very difficult to turn the plant into a regulated medical product. The active pharmaceutical ingredient in most medicines is a single molecule that can easily be characterized. If a medicine contains two or more active molecules then development is more difficult because you must investigate the interactions between the molecules – and if you have 700 different compounds then thorough investigation becomes virtually impossible. The consequences of getting it wrong are severe. In 2016, there was a disastrous clinical trial in France involving the testing of a fatty acid amide hydrolase (FAAH) inhibitor, which resulted in a patient death. FAAH inhibitors aren't based on cannabinoids, but FAAH is part of the pathway that cannabinoids target. Such disasters highlight the challenge of synthesizing safe compounds when you do not fully understand the biochemistry and pharmacology involved.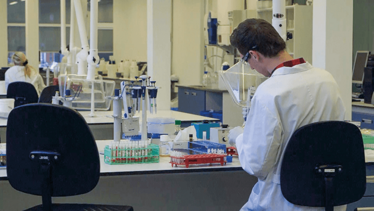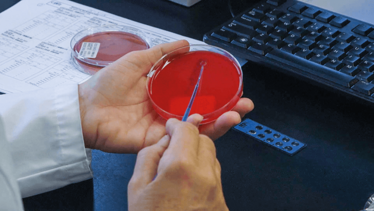 Today, those working to develop cannabinoid-based therapies are mainly focusing on just a handful of cannabinoids, including THC, CBG, and CBD.
Chewing over challenges
I became interested in cannabis around 15 years ago, when a colleague and I were looking for novel classes of painkillers. We were very dissatisfied with what was on the market at the time (and little has changed since then) – yes, we have opioids and non-steroidal anti-inflammatories, and combinations of the two, but these drugs can have severe side effects. Eventually, we became interested in cannabinoids, partly because cannabis has been used for pain relief for thousands of years in many different cultures.
Today, I am the Chairman, Chief Executive Officer and President of AXIM Biotechnologies, which is developing a variety of pharmaceuticals, nutraceuticals and cosmetic products. One of our main focuses is on cannabinoids, and we are working on nine different formulations for fourteen different indications, including pain, eczema, psoriasis, vitiligo, dry eye, and irritable bowel syndrome – results from our Phase II clinical trial for irritable bowel syndrome (being conducted in the Netherlands) are expected very soon.
When it comes to formulation and drug delivery, cannabinoids tend to be very hydrophobic and challenging to work with, but some can be more difficult than others; THC, for example, is extremely volatile and oxidizes at room temperature. Much industry attention has focused on inhalation as a delivery method, but we wanted to investigate alternative approaches and have seen success with a more unconventional drug delivery format: chewing gum. Chewing gum presents challenges in terms of formulation and manufacture, but it also has a number of inherent qualities. For instance, the act of chewing itself is thought to potentially offer neuroprotective properties. If you look at peer-reviewed literature, you'll find a variety of articles suggesting that chewing can improve cerebral circulation, boost memory, and reduce stress. Importantly, the use of chewing gum as a drug delivery vehicle bypasses the gastrointestinal system. Some cannabinoids can be transformed into toxic metabolites when they reach the gut or liver. Inhalation, of course, can bypass this issue, but so too can chewing gum, where the active chemical enters circulation via the trans-oromucosal system.
As well as developing our own innovative medicines using chewing gum and other formulation approaches, we are also investigating how we can enhance older medicines. The first cannabinoid-based medicine approved by the FDA was Marinol (manufactured by AbbVie) in 1985. Marinol contains a synthetic form of THC (dronabinol) and is approved for loss of appetite and nausea. The drug is administered via a gel capsule, but can cause a number of side effects due to first-pass metabolism in the liver, where 90 percent of the active is metabolized. We are currently developing a bioequivalent of Manitol in chewing gum form – and so far we've shown a significant increase in bioavailability (over 70 percent).
Did You Know?
At least 113 different cannabinoids have been isolated from the cannabis plant – the most abundant cannabinoid is cannabidiol (CBD).
The main psychoactive component of cannabis is tetrahydrocannabinol (THC), which was first isolated in the 1960s.
Cannabis today is 57-67 percent more potent than it was in the 1970s (EL Sevigny, "Is today's marijuana more potent simply because it's fresher?" Drug Test Anl., 5, 62-67 [2013]).
The global market for medical cannabis is predicted to reach $50 billion by 2025.
Israel is considered the global leader in cannabis research.
Historical figures who some have argued were users of cannabis include William Shakespeare, Queen Victoria and James Monroe. Letters also show that George Washington grew cannabis.
In 1619, in the Jamestown settlement of the Colony of Virginia, legislation was passed that made it illegal not to grow hemp.
Cannabis and beer are botanically related – hops also belong to the Cannabinaceae family.
Proponents of cannabis claim there are no documented deaths due to cannabis and that it is almost impossible to take a lethal overdose; however, cannabis users are more likely to be involved in road traffic accidents (RE Mann et al., "Cannabis use and self-reported collisions in a representative sample of adult drivers," J Safety Res., 38, 669-674 [2007]).
A new leaf
I have recently returned from the Cann10 medical cannabis conference, which was held 4-6 June in Tel Aviv, Israel. There were more than 800 participants from all over the world, including representatives from big pharma and the FDA. It's clear that cannabinoids have captured the interest of the industry and although there are still significant challenges hindering research (particularly in the US where cannabis is classed as a Schedule 1 substance), attitudes are slowly changing. In January 2017, the United States National Academy of Sciences released a substantial report – over 400 pages long – that reviews the scientific research conducted around cannabis and cannabis-derived products since 1999. The report includes information on indications where there is clinical evidence for eliciting a therapeutic effect with cannabis. And there are certainly many – perhaps the most exciting prospect is that cannabinoid research may lead to new medicines for diseases that currently have no effective treatment – brain cancer, stroke, myocardial infection, and epilepsy to name just a few.
George E. Anastassov is Chairman, Chief Executive Officer and President of AXIM Biotechnologies, New York, USA.
A Career in Cannabinoids
Cannabis Complex
Smashing the Stigma with Science
A View From the Biosynthetic Bridge
Forming a Society for Cannabinoids
Enhancing Endocannabinoid Signalling
Receive content, products, events as well as relevant industry updates from The Medicine Maker and its sponsors.