Business & Regulation
COVID-19,
Clinical Trials,
Trends & Forecasts
Catching Up With... Rick Bright
What does the future hold for biopharma? We ask the Senior Vice President, Pandemic Prevention & Response, Health Initiative, at The Rockefeller Foundation.
Stephanie Sutton | | Interview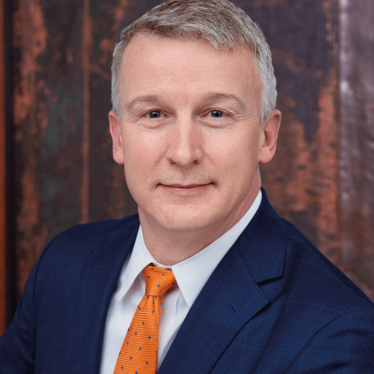 Rick Bright leads the development of The Rockefeller Foundation's pandemic data and action platform, which aims to prevent future pandemics by identifying and responding to the earliest alerts of a disease outbreak – and stopping it in the first 100 days.
Bright was named as a top influencer on The Medicine Maker 2021 Power List. Here, we get his views on the future of the industry.
What topics will dominate industry conversation post-COVID19 – and why?
During the COVID-19 response, the industry has shown tremendous innovation in technologies developed for rapid diagnostics and vaccines, and also in new ways of partnering for surge capacity, both domestically and globally. We have also learned a lot about the global nature of supply chains.
I think many post-COVID-19 discussions in industry will center around sustainability of newly established capacity, ways to integrate technologies – particularly new diagnostics – into daily life, and a split discussion about strengthening global partnering and supply chains versus how much domestic capacity a company may plan to build within a few countries.
How can we accelerate the drug development projects of the future?
It will be critical to leverage the regulatory and clinical trial efficiency we have observed in evaluating drugs and vaccines for the COVID-19 response. There are many examples around the world of significant improvements to reduce the development time using novel clinical trial designs, and by improving efficiency in the regulatory review process. There is also ability to incorporate artificial intelligence into in silico processes that can reduce the time for new molecule discovery or synthesis. This can reduce risk of candidate failure – again regaining valuable time in the development timeline.
In your view, what are the most exciting technologies that will drive the future of pharma?
The field is ripe for improved manufacturing efficiency, including continuous manufacturing processes to reduce time, facility footprint, environmental contamination, and human error. As the trend for more national, regional, and even local production of medicines expands, innovation in the production process will bring more medicines within reach for more people. This movement will support many nations wanting to gain more control over their production capacity. It will also drive innovation towards a capability to produce some small molecule drugs on demand… even in a kiosk-sized unit that can be placed in every state, or even in community drug stores. This will greatly improve access which, when coupled with home or wearable diagnostics, could lead to earlier treatment and save many lives.
When it comes to diagnostics, I believe we are entering an era of personal diagnostics. Technologies for both rapid screening tests and personal diagnostics for infectious diseases have made great strides (though painfully slow in some areas) during the COVID-19 response. Diagnostics and screening tests will be recognized for their lifesaving and public health value, as they have become part of our regular routine. There is no reason for most people to leave their home for a SARS-CoV-2 or influenza diagnostic, or to receive a therapeutic based on that diagnostic. The next big leap will be to reduce the footprint for next-generation sequencing technologies to open the world for awareness and early detection of newly emerging pathogens. In addition to aiding in public health response at local, national, regional levels, diagnostics, screening tests, and sequencing technology will empower individuals with information, enabling them to play a greater role in their health, leading to earlier (more effective) treatment and guiding behavior to reduce transmission of a pathogen within their home or community.
Bright has extensive experience in global public health, working with the US Center for Disease Control and Prevention (CDC), PATH, and the private sector, making key advancements in vaccine and therapeutic developments for influenza viruses with pandemic potential and new vaccine, treatment, and testing technologies.
For several decades, Bright has been instrumental in work to address international response plans and innovation to address emerging infectious diseases.
He has served as a key advisor in a number of roles, including in the development of the Coalition for Epidemic Preparedness Innovations (CEPI), the WHO Research and Development Blueprint for Action to Prevent Epidemics, the WHO Global Action Plan for Influenza vaccines, and the National Academies of Sciences, Engineering & Medicine Forum on Microbial Threats.
Bright led and coordinated the US and global medical countermeasure development for the 2014 MERS outbreak and served as Incident Commander for medical countermeasure response against the Zika virus in 2016.
Most recently, Bright served the US Department of Health and Human Services as the Deputy Assistant Secretary for Preparedness and Response and Director of the esteemed Biomedical Advanced Research and Development Authority (BARDA). Bright resigned from government service in protest over the Trump administration's approach to handling the COVID-19 pandemic, specifically over the level of political interference in science and the spread of inaccurate information that he said was "dangerous, reckless and causing lives to be lost."
Receive content, products, events as well as relevant industry updates from The Medicine Maker and its sponsors.