Discovery & Development
Clinical Trials
Clinical Trials and Tribulations
Why isn't pharma leaning into the digital technologies available to improve clinical trials?
Maryam Mahdi | | Interview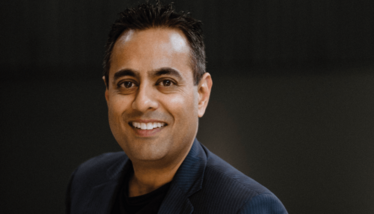 Historically, drug development has been slow – and the clinical trials that underpin the process have only exacerbated delays. Funding, patient recruitment, and outsourcing have all been cited as key challenges for trial success. But is the industry taking full advantage of the software and technologies at its disposal? The events of the last 12 months have proven the power of remote technology – even helping to bring the first COVID-19 vaccines to market. Here, we speak to Parag Vaish, Chief Product Officer at Medable, a decentralized trials platform, about the obstacles to adopting these technologies, the ways they can improve studies, and the steps pharma can take to be more inclusive in and beyond the clinical trial landscape.
How did your interest in clinical trials begin?
In 2015, I met Jonathan Bush, cofounder and CEO of Athenahealth, a provider of cloud-based services for healthcare apps. At the time, medical mistakes were the third-largest cause of death in the US and the lion's share of those was adverse drug interactions. These statistics prompted Bush's hope to expand the company's mobile encyclopedia for drugs – Epocrates – to include search tools for diagnostics and procedures. He envisioned the platform connecting with electronic health records, automatically scanning patient data to spot drug conflicts, head off critical errors, and potentially save thousands of lives. It hooked me because it showed that the problems healthcare and pharma companies faced were resolvable.
It's amazing what software can do for humankind and I wholeheartedly subscribe to the idea that it can enhance clinical trials – streamlining the consent process, making trials more accessible, improving efficiency, and reducing costs. If we can achieve these goals, we can improve (or even save) lives, decrease patient expenses, and bring new medicines to patients faster. It may not be easy, but it is incredibly valuable work.
What aspects of clinical trials need the most attention?
Two areas particularly interest me: trial accessibility and the reduction of process friction. It takes a decade to bring new drugs to market using conventional, highly manual approaches. These timelines could be shortened (and issues ironed out) using available and emerging technologies. A decentralized model, for example, could theoretically improve accessibility by allowing greater participation from a broader patient demographic. You would only need to provide patients with an app that they could access both at home and onsite.
Such tools can also enhance the patient consent process. Currently, trial participants are asked to fill in forms as long as 60 pages. Digitizing these forms could make them easier to follow, harder to lose, and even permit translation into patients' preferred languages. This is critically important because it helps participants truly engage with the documents and understand the trial, while improving patient retention – a significant challenge in clinical research today.
Many of these technologies are well within the industry's reach. Did you know that most smartphones have settings users can enable if they have eye or sensory conditions that affect phone use? If similar technologies can improve the patient experience, then what is stopping us from transforming the trial process?
Why do clinical trials lack diversity?
One of the main challenges is that traditional, site-based studies can be located in areas not wholly representative of the broader population. On the other hand, expanding the patient pool beyond the site area can place a significant travel burden on patients and even prevent some from participating. In 2018, a study evaluating the data of 1,600 cancer clinical trial participants showed that patients traveled an average of 41.2 miles for phase I studies! For some patients, the cost of travel, time off from work, or lack of childcare make trial participation an unrealistic goal. A decentralized model largely alleviates these burdens and can lead to greater trial diversity.
But beyond this, there is simply an advertising problem. Most people learn of a new study through their doctors, but sometimes not even clinicians are aware of the latest clinical trials. Proactive patients may find them through extensive research, but this requires a great deal of effort (and possibly medical knowledge). And, unfortunately, trust remains a major factor in recruitment. People from some ethnic backgrounds have a longstanding distrust of the healthcare system and the doctors directing them to clinical trials. A Kaiser Family Foundation poll found that only six in 10 black adults in the US said they trust doctors to do what is right most of the time, compared with eight in 10 white Americans. We need to address these healthcare-related hurdles to make a positive difference to the clinical trial landscape.
What is the best approach to tackling these challenges?
I learned a great deal from my time in the automotive and commerce industries.
When I first joined Tesla, it was a very intense environment where diversity was not prioritized. From my first month at the company, the inequity was obvious: my team of eight included just two female employees, who were also the lowest paid by at least 20 to 30 percent. As the team grew, I made a conscious effort to correct this by hiring more women and eliminating the gender pay gap. In my view, building lasting trust relies on equal treatment. By organically eliminating inequities rather than imposing strict corporate policies that may have been viewed negatively, we prompted a cultural shift. As more of the existing team received equal and fair pay, my candidate pool effortlessly included more women.
At athenahealth, I learned a lot about unconscious bias. Meetings of 20 people – five of them women – would often start, "Hey guys, we need to solve X problem." Unintentionally, we were implying that women were not fit to address the issue – so I started to change my language to help create a more inclusive environment.
Both experiences taught me that anyone can make diversity a priority. You do not need institutionalized policies. Respected leaders can create a work environment that innately attracts diverse talent simply by modeling the right behavior. And we can apply the same idea to clinical trials. If we consider the needs and requirements of a broad spectrum of patients, we can improve the ways we conduct trials – and improve participation across all patient groups.
How can the right behavior be modeled?
We must drive awareness on an individual basis. Policies are often difficult and slow to implement – but, by increasing individual awareness of diversity issues, we can make progress faster. I would advise companies to educate their leaders and then empower them to create tight-knit team environments that continuously (and naturally) increase awareness and diversity. As leaders, we need to be the change we wish to see. Only then can our colleagues follow suit, not because of a corporate policy, but because they respect the leaders who teach by example.
Receive content, products, events as well as relevant industry updates from The Medicine Maker and its sponsors.