Business & Regulation
Business Practice,
Drug Discovery,
Profession,
Trends & Forecasts,
Vaccines,
COVID-19
Crafting a Culture of Excellence
Sitting Down With… David Lee, Global Immunology Therapeutic Area Head at Janssen Research & Development, LLC, Spring House, PA
Maryam Mahdi | | Interview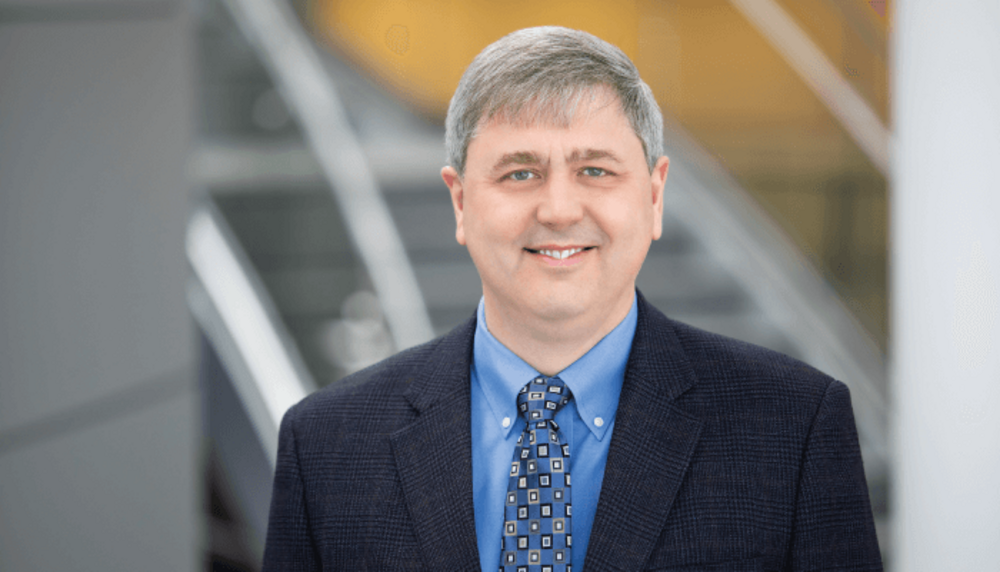 Was a career in pharma always an ambition?
To answer succinctly: no! My career path has been... nonlinear. Initially, I wanted to become an engineer, but immunology caught my interest early in my academic life. In the 1980s, the field was alive with potential and exciting developments.
My passion for the subject was confirmed during a work-study placement in a lab at Stanford University. My main task was to wash glassware but, while there, I found myself intrigued by the work happening around me. I knew at that point immunology was a field I wanted to join.
My next step was Duke University's School of Medicine – but I soon took a leave of absence to pursue a PhD in immunology. Once my doctorate was complete, I returned to my medical studies. These experiences gave me the foundation to both pursue research in an academic setting and treat patients in hospitals.
The time spent in both environments made me realize that my colleagues and I had a great insight into the mechanisms behind immune diseases. I knew we had the potential to translate our work into something tangible from the patient perspective – medicines. And that's what finally drew me to the pharma industry.
How did you find the transition into industry?
The academic environment has a similar flavor to pharma. Though I wasn't experienced in clinical development at the time, I recognized that my new colleagues in pharma were driven by the same values as those in academia: good science, the desire to meet unmet patient needs, and a work culture that encouraged us to bring out the best in each other.
I found great mentors early on – particularly during my time spent at Novartis in Basel, Switzerland. They helped fill the gaps in my knowledge, but also echoed a familiar sentiment: they were invested in understanding the drivers of disease and working in an interconnected matrix to bring about real results.
What does your current role involve?
I have the privilege of leading Janssen's Global Immunology Therapeutic Area. We cover everything from new molecular targets to late-stage developments to regulatory activities and access. But, beyond our R&D activities, I'm also responsible for fostering a culture of inclusiveness and excellence. Our therapeutic area's mission statement speaks to dissatisfaction with the status quo and I try to implement this in our approach to inclusion.
It's vital that we establish a diverse space for our colleagues because a workforce made up of people of varying backgrounds, experiences, and lifestyles will always be stronger than one with uniformity in its ranks.
I come from a rural area where a lifetime spent milking cows isn't uncommon – but doors opened for me in my academic and professional careers because of the inclusive cultures I was fortunate to find. The vibrancy of these companies and institutions helped develop my own thinking.
Now, I always aim to create environments that harness productivity from the varied perspectives of the people within them. Ultimately, our goal is to improve the lives of patients with immune-mediated diseases. Diversity of thought can help us achieve that.
What challenges have you faced in 2020?
COVID-19 has, without a shadow of a doubt, impacted everyone. I've only been to the office once since March 2020. Though it has been difficult for us all, it has highlighted my colleagues' agility in adapting to change. We've worked together to find creative solutions to problems we'd never faced before. For example, we had to safely accommodate our laboratory staff, who were classed as key workers.
We've had to run clinical trials in ways we wouldn't have nine months ago and audit our sites remotely. Our flexibility has helped us navigate this unprecedented situation. But, as an industry, we're used to challenges. Discovering new and viable medicines isn't easy! There's no set template for R&D and every team has to brace themselves for the challenges they will face as their candidates progress through the pipeline.
It's rare that a drug gets to market without almost dying (multiple times!) along the way. A strong culture helps us get through the difficult times – whether in a drug's lifecycle or a pandemic.
What will the coming years bring?
The current global climate offers ample opportunities for immunology programs to shine and,as we enter this golden age of opportunity, we must take advantage of them. Our understanding of immune-mediated diseases is growing at an exponential rate and we now know that the behavior of the immune system has implications for a diverse range of diseases.
Its impact on neurological, cardiovascular, and other types of diseases is now beginning to be explored. I expect to see real growth in these areas as we move forward as an industry – and I'm excited to see what will come next!
Subscribe to The Medicine Maker Newsletters
About the Author
Maryam Mahdi