Discovery & Development
Drug Discovery
The FLEET of Hope
Fungal infections and antifungal resistance are a significant problem; here's one approach to consider
Robert H Cichewicz | | 3 min read | Opinion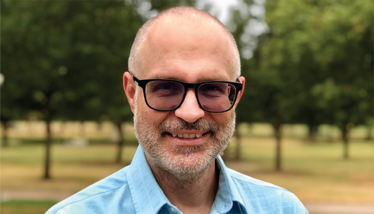 Fungi are living beings subject to evolutionary processes. Nature has a way of endlessly probing what is possible, including coming up with new ways to negate the effects of antifungals. It is an endless process as old as life itself; it's a fight that humans will always face. In fact, fungal infections account for the death of thousands of Americans each year – some with a staggering morbidity rate of near 80 percent.
Today, only a handful of antifungal treatments are available and, to make matters worse, they are becoming less effective. Moreover, fungi share more cell biology with humans than humans do with bacteria, making the process of chemically targeting them quite challenging. In short, new and reemerging fungal pathogens are a real threat to human safety, as well as a risk to our food security (fungi causes massive losses in agricultural settings).
As new medical breakthroughs occur, we see a trickle-down effect in which other diseases become more prevalent. For example, cancer chemotherapies often wreak havoc on immune system function, which results in many bouts of fungal infections in those undergoing cancer treatments. Basically, any situation that reduces the capacity of how our immune systems work will put us at increased risk of serious and life-threatening fungal infections. These issues represent a small handful of the challenges humanity faces in its efforts to reduce the economic burden and loss of life caused by fungi.
Accordingly, our team wanted to explore various intersecting interests that could help the field develop; namely, building a collection of endophytic fungi, exploring antifungal drug discovery, and investigating complex natural product structures. One molecule we were particularly excited by was persephacin. It first appeared in our screening of leaf samples for endophytes. In this case, the fungus that makes persephacin was killing the other fungi growing around it – an ability we believe can translate to the needs of humans for controlling fungal growth in our bodies, animals, and plants. Many current anti-fungal treatments are toxic to the human body, but we found that persephacin was reasonably non-toxic to human cells.
We then hypothesized that if persephacin could help plants fight off infections, other molecules found on leaves might also protect humans and animals from fungal pathogens. To test this, we developed a novel way to procure leaf samples using a laser device called the Fast Laser-Enabled Endophyte Trapper (FLEET). Simply put, the FLEET system was our answer to the issue of preparing large numbers of samples for obtaining endophytic fungi. How did we come up with this approach? Well, I was traveling on a plane, contemplating leaf samples, when, all of a sudden, lasers came to mind. Not long after, the FLEET system was fully functional!
Using traditional methods, we could process roughly four to six samples per minute, but our FLEET system is capable of generating between 500-600 tissue specimens in 10 minutes. This allows us to rapidly screen more samples and enhances the opportunity for potential drug discoveries. Fungal research demands working in an aseptic manner – to limit or avoid the introduction of new germs; touching samples is one way to introduce contaminants, so the more we can avoid contact with the sample, the better.
Our next big task is to figure out what fungal pathogens to go after with persephacin, while assessing the whole range of factors that go into understanding the optimal methods for making the molecule at a large scale. We also need to assess the pharmacokinetics, metabolism, adsorption, distribution, excretion, and activity in vivo. Finally, we also need to look deeper into possible warning signs of yet-to-be-identified toxicity.
This project was just the start – but we already have new and exciting potential treatment. With FLEET, who knows what other undiscovered molecules lie waiting round the next corner (or on the next leaf).
Receive content, products, events as well as relevant industry updates from The Medicine Maker and its sponsors.