Discovery & Development
Business Practice,
Small Molecules,
Technology and Equipment,
Formulation,
Drug Delivery,
Trends & Forecasts
Doing it for the Kids
When looking to do good, many companies choose to focus on children's health, particularly in developing countries.
William Aryitey |
The emotive issue of child mortality resonates with us all, and some of the statistics from the World Health Organization are shocking. Of the 5.9 million children who died before their fifth birthday in 2015, more than half could have been saved by access to simple, affordable interventions. Donations have their place, but Lisa Bonadonna, Global Head of the GSK-Save the Children Partnership, says that collaboration is one of the most sustainable ways to make a difference – pharma has the resources and manufacturing knowhow, but charitable organizations understand the realities of helping people in need – often in challenging locations and environments. Here, Bonadonna tells the story of how GSK and Save the Children came to work together – and how mouthwash inspired a new medicine for preventing neonatal sepsis.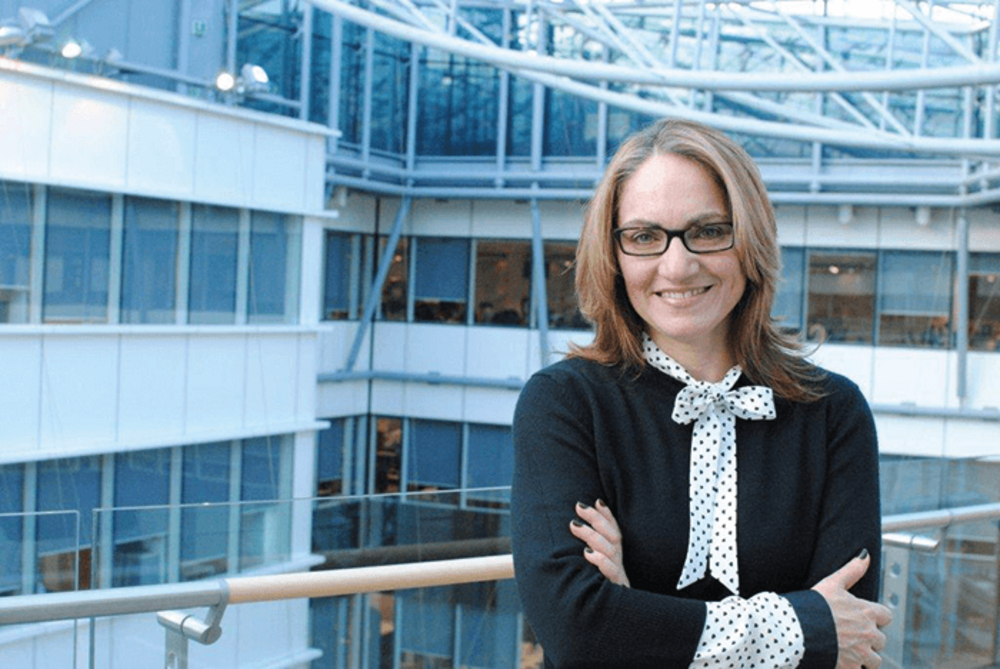 How did the collaboration begin?
The initiative was kicked off by GSK's former CEO, Sir Andrew Witty. Both Justin Forsyth – the former CEO of Save the Children – and Andrew were looking to take their organizations in a similar direction. Andrew wanted to ensure our medicines were available to whoever needed them, not just high-income or high-resource settings. And Justin knew that if Save the Children wanted to effect a wider gamut of change, he'd have to involve the private sector in some capacity. After Andrew reached out, the pair had a few conversations, culminating in a seminal meeting with the top people at GSK. During that presentation, it was actually Emma Walmsley – the current CEO of GSK – who asked the question, "How do we make this happen?" As of 2013, the partnership officially began.
When Emma started her new role as the CEO earlier this year, one of the things she initially prioritized was sitting down with myself and Kevin Watkins – CEO of Save the Children at the time – to let us know that she was committed to GSK's global health goals and, in particular, the partnerships we had.
How do the two organizations work together?
A pharma company like GSK has the expertise and ability to develop and make high-quality healthcare interventions, but it's organizations like Save the Children that provide the practical information about a medicine's potential use. A really good example of how we work together is the development of the chlorhexidine gel (Umbipro), which is applied to newly cut umbilical cords. The United Nations issued a call for more chlorhexidine treatments to tackle neonatal sepsis – which kills hundreds of thousands of babies every year. Chlorhexidine is a component of our consumer mouthwash, Corsodyl, so we were very familiar with working with this active ingredient. And we thought that perhaps we could develop something to help tackle neonatal sepsis.
Initially, GSK were thinking of a liquid formulation, but this is where the experience of Save the Children came into play – they explained that liquid formulations were difficult to implement in low-resource settings, particularly those where people are living in remote, traditional dwellings. Not only can liquids be more challenging to store, they could also be mistaken for other common treatments. This led to the decision to formulate a gel with a better temperature and humidity stability profile, and a sachet which has little pictograms showing clearly how it should be used. The gel has so far been used on over 15,000 newborns in our partnership program in North-West Kenya, and has helped stop the practice of putting harmful substances like dung or ash on the umbilical cord.
We also work with Save the Children in the middle of the Democratic Republic of Congo – a particularly challenging environment. Initially, there was no cold chain supply to get vaccines safely into remote communities, but one part of our program was to install solar fridges that allow the provision of vaccines to children in areas that otherwise wouldn't receive a single dose. I've personally been to some of these communities; it's very emotional. Thousands of mothers showed up with their babies to complete their vaccination course – some of whom travelled for a day or more just to get to the clinic.. Seeing the work we're doing in person really reinforces the fact that we're truly touching lives.
"I think that those people who are critical of projects like our partnership with Save the Children need to see the motivation that lies behind it: saving children's lives."
How does this collaboration differ from other initiatives at the company?
GSK has always had a long-standing commitment to global health, from our Albendazole program (to date we have donated seven billion doses) to our 20 percent reinvestment of profits from Africa and Philippine regions into healthcare and training for those regions. Donations are valuable, but collaborations based on a shared value space – like our collaboration with Save the Children – help to establish more sustainable solutions for the longer-term. For example, our Umbipro gel is being made available at a not-for-profit access price and, additionally, GSK is willing to make available information to support local manufacturers willing and able to make the gel themselves.
What drew you to your role?
With a PhD in immunology I was all set for a career in R&D, but things ultimately turned out very differently! I started out as a molecular biologist, but I had the good fortune to work in numerous roles in the pharma industry, including clinical trials, medical affairs and commercial. Eventually, I leveraged my academic background and became Vice President and Head of the adult portfolio of vaccines with GSK – a fascinating and rewarding experience. I was in this role when the H1N1 pandemic hit. It was a privilege to be part of the team that handled a global pandemic so very well in terms of delivery – I think the final number was well over 300 million doses of vaccine delivered globally in about six months, which is phenomenal. This experience peaked my interest in public health, so I did a Masters in the London School of Economics and the London School of Hygiene and Tropical Medicine in health policy and financing. As I completed my studies, GSK decided to embark on a partnership with Save the Children – one of the world's leading children's charities – and were looking for someone to manage the collaboration.
How do you feel about those who criticize pharma's charitable endeavors?
At GSK, we have also learned so much from the partnership – particularly in terms of how to solve problems using a low-resource lens. Sometimes you need to step back and come up with a new solution that's actually low-tech and low-resource – often that's the best fit for the situation.
Within GSK, our employees are really motivated by the company's commitment to global health. We have an employee volunteering program called PULSE, which gives employees the opportunity to get to know some of our partner organizations and work with them on a skills-based volunteering basis. The program is oversubscribed every year. We also have cases of people saying they want to join the company, in part due to our partnerships and work with global health (which all underpins GSK's approach to helping the company retain its top ranking in the Access to Medicines Index).
Today, there is a lot of criticism and cynicism towards pharma, and I don't think I can fight it simply by saying "it's not true". All we can do is show the benefits to all those involved, and let the results speak for themselves – and continue to help save 1 million children's lives with the support of all our GSK and Save the Children colleagues worldwide.
Enjoy our FREE content!
Log in or register to gain full unlimited access to all content on the The Medicine Maker site. It's FREE and always will be!
Login
Or register now - it's free and always will be!
You will benefit from:
Unlimited access to ALL articles
News, interviews & opinions from leading industry experts
Receive print (and PDF) copies of The Medicine Maker magazine
Register
Or Login via Social Media
By clicking on any of the above social media links, you are agreeing to our Privacy Notice.
About the Author
William Aryitey