Discovery & Development
Contract Manufacturing Services,
Ingredients,
Process Control,
Standards & Regulation,
Small Molecules
Getting a Handle on High Potency
Pharmaceutical products based on highly potent APIs (HPAPIs) are typically only needed in small doses, but their inherent potency presents pharma manufacturers with an important issue: safe manufacture. Here, four industry experts explore the trends shaping the HPAPI market and discuss the challenges of working with these compounds.
Maryam Mahdi | | Interview

This article is part of our special focus on "traditional" pharma: The Small Molecule Manufacturer (read more here). You can find more articles from The Small Manufacturer here.
Meet the Experts
Andrew Bulpin, Head of Process Solutions at Merck
Andrew joined MilliporeSigma in 2006 and has over 30 years of experience in the life sciences marketing industry. He received his PhD in organic chemistry from Caen-Normandy University and his MBA from the University of Strathclyde. In MilliporeSigma's Process Solutions department, he helps customers develop, make, purify, formulate medicines.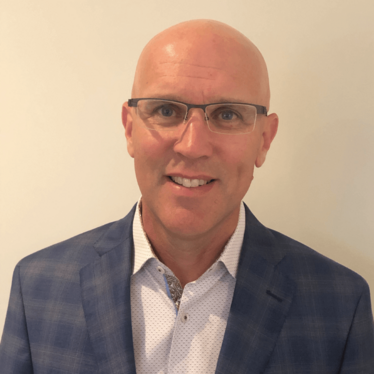 John Ross, President at Metrics Contract Services
John received a Bachelor of Science and an MBA from the University of Western Ontario. He has been in the pharmaceutical sector since 1995 and currently oversees the day-to-day business of Metrics, a CDMO specializing in novel drug development and the commercial manufacture of oral solid dose products. He is also responsible for the Metrics operation in Greenville, North Carolina, and Mayne Pharma's US Supply Chain which includes a network of CDMOs.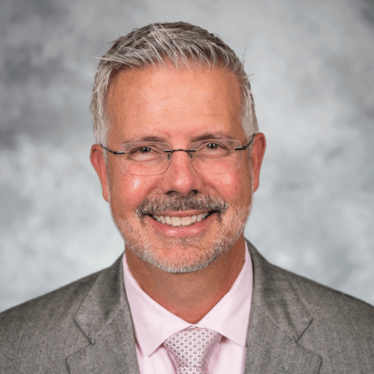 John Fowler, Chief Operating Officer at Piramal Pharma Solutions
John has almost three decades of industry experience and is currently responsible for operations and R&D across all Piramal Pharma Solution sites in North America, Europe and Asia. Prior to Piramal, he was the Divisional CEO of the Global Fine Chemicals business at Johnson Matthey with responsibility for the services (custom API development, manufacturing, catalyst and chiral technologies), and products (generics development and manufacturing) portfolio. He holds a Chemical Engineering degree from Bucknell University, US, and an MBA from St. Joseph University, US.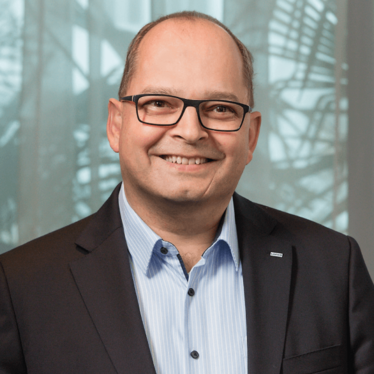 Maurits Janssen, Senior Director, Strategic Business Development, API Development & Manufacturing at Lonza
Maurits earned his PhD in organic chemistry from Utrecht University, the Netherlands, and subsequently held positions in the consulting, marketing and sales, and research and development sectors. With over 20 years of experience, he has worked across a broad portfolio of technologies for cGMP chemical and biological custom manufacturing from early stage to late phase/commercial, and gained significant experience with HPAPIs.
What trends are emerging in the HPAPI market?
Maurits Janssen: Pharma's quest for more effective drugs to improve patient outcomes has strongly boosted the number of HPAPIs in development pipelines. In general, when treating diseases, drug developers aim to influence the biological and biochemical pathways that cause them, by blocking certain enzymes or cell receptors. As the market for oncology therapeutics grows – the sector accounted for 20 percent of global pharmaceutical sales for branded products in 2019 – it is increasingly important to develop potent molecules capable of killing cancer cells. But herein lies the challenge – small molecule drugs cannot discriminate between healthy and cancerous cells. By investing in targeted treatments, however, such as antibody-drug conjugates (ADCs), companies can avoid some of the conventional treatments' side effects and improve overall efficacy. This is because the API is carried directly to the treatment site. In some cases, these molecules are so potent that they can elicit therapeutic effects at lower doses.
John Fowler: As Maurits explains, HPAPIs are a rapidly growing segment in the pharmaceutical industry. The global market, which includes ADCs, is forecasted to reach nearly US$26 billion by 2022. Importantly, HPAPIs are very versatile. Post-formulation, they can be used as standalone therapies, as part of ADCs, or in combination therapies, such as immuno-oncology agents.
New molecular entities today are generally designed to be highly selective in their interactions with biological targets. And companies can manufacture HPAPIs with high levels of pharmacological activity using small amounts of active ingredients. These newer molecules remain active in vivo for longer, resulting in lower dosing frequency. The percentage of drugs classified as highly potent, with occupational exposure limits (OELs) of less than 1 mcg/m3, has steadily increased.
Andrew Bulpin: Historically, HPAPIs were almost exclusively associated with oncology therapeutics. Today, there are a growing number of indications, classes of molecules, and new chemical entities that cover a much wider swath of the developmental pipeline, including programs being evaluated for inflammatory and antimicrobial/antibacterial indications. In tandem, the industry has continued to improve on its capacity to assemble, deliver, and harness the power of better medicines. In the past, many molecules were abandoned in preclinical or clinical trials because they were plagued with insurmountable safety and toxicity challenges. As an industry, we have increased molecular potency and specificity over time without impacting toxicity in patients.
John Ross: Another key trend involved in the HPAPI market is growth in outsourcing. A primary consideration for most companies in recent years is whether to outsource HPAPI manufacturing. There are myriad reasons companies choose to outsource including risk management, misalignment of production scale or facility utilization dynamics, and availability of contemporary approaches to HPAPI controls. A wide range of outsourcing providers have HPAPI capabilities, but this can make it challenging for companies to decide which partner is appropriate for their needs. Large CMOs may seem like an obvious choice because they offer the highest production volumes but, given the nature of HPAPIs – higher potencies often mean that smaller dosage-unit volumes are required – the growth trend has been toward smaller-scale specialist partners.
What are the challenges in managing HPAPI manufacturing?
Ross: The industry has access to a wide range of containment solutions at various cost points that accommodate many unit operations and scales (discovery, laboratory, and commercial manufacturing and packaging). More containment solutions are developed each year and the costs of the technology are coming down. In the long term, the CAPEX required to manufacture HPAPIs in-house may be reduced, lowering the barriers to market entry. But for now, investment strategies for equipment and infrastructure must be balanced against the potential business opportunities available to an organization contemplating handling or processing HPAPIs. For pharma companies to manufacture in-house, significant investment – to remediate or retrofit uncontained equipment and sites for legacy products – would be required to meet today's regulatory expectations for safely handling HPAPIs.
Bulpin: There are certainly some major challenges for the industry to iron out when it comes to safe handling practices and containment technology. Companies must maintain, continuously assess, and potentially upgrade infrastructure, technology, and the expertise of employees charged with HPAPI development and manufacture. The market landscape and technology are continuously evolving, and companies must ensure that they are responding to and deploying state-of-the-art measures for handling HPAPIs to ensure worker safety.
There are certainly some major challenges for the industry to iron out when it comes to safe handling practices and containment technology.
Janssen: As Andrew mentioned,there is a lot of global capacity the pharmaceutical industry can tap into. Though many pharmaceutical companies have in-house capacity, manufacturing lines often suffer from low utilization. This can result from strategic decisions regarding market supply, projected volumes not following expectations or other issues. It also explains the recent trend of larger pharma organizations divesting some of their assets into smaller CDMO partners – but we've all seen examples where these types of move have failed to become profitable.
Seasoned players amongst the CDMOs have been following trends more proactively and have ongoing capital investment programs that will lead to expansions in the near future. From a global perspective, there is likely sufficient capacity available for HPAPIs, but one has to take a more situational view to identify the bottlenecks and capacity shortages in specific unit operations.
Fowler: In my view, CDMOs are best suited to HPAPI manufacturing. But companies and sponsors must foster strong relationships with their outsourcing partners to maintain control over outsourced activities because they often involve stringent safety requirements. Though mature CDMOs typically provide all the services required to satisfy the Chemistry, Manufacturing, and Control (CMC) section of an IND or NDA, HPAPI development and manufacturing is intrinsically complex and often needs to be performed using accelerated timelines (many of these NMEs are fast-tracked or have breakthrough status) to quickly address unmet medical needs. The more deeply involved companies can be with these processes, the better!
What does the ideal CDMO partner offer?
Fowler: Companies should ask themselves several questions when looking for a strategic partner. Does the R&D staff include scientists and engineers with knowledge in the HPAPI space? Are appropriate engineering controls and procedures in place to safely handle these highly potent compounds? What cleaning and verification procedures prevent cross-contamination with other drugs in the facility? What is the CDMO's track record in terms of quality from an FDA perspective? Has the CDMO worked with potent compounds in the past and, if they have, at what phases of development and commercialization?
If your chosen CDMO partner doesn't satisfy all these criteria, look elsewhere.
Ross: Outsourced production transfers much of the risk, resource investment, and material handling complexity onto the contract partner. Notably, smaller CMOs typically work at a kilo-scale; this is a key component of risk mitigation because HPAPIs can be incredibly costly.
When it comes to HPAPI development and manufacturing, the services on offer will vary greatly between CDMOs. Some will only be interested in larger-scale manufacturing work, whereas specialized partners can be more embedded in a product's success. Look for a partner that can offer support at all phases of a product's journey, from formulation development, and analytical services, right through to the clinical stages and commercial manufacturing. It's about thinking holistically about a drug's lifecycle and troubleshooting challenges during formulations to ensure manufacturability and downstream success.
The most important thing to look for in potential partners is whether they have the proper equipment, facilities, and infrastructure to handle HPAPIs based on their known potency, and potential health and safety hazards. The CDMO must also understand the various risks associated with different unit operations and scales, and be able to articulate a suitable plan to mitigate those risks. Before a project begins, important groundwork must be laid. Each HPAPI must be properly categorized and control-banded according to its hazards by a certified toxicologist or industrial hygienist before introducing a new product into a specific facility. This step assists with determining the optimal level of containment investment needed for the HPAPI and whether the partner has the capabilities to deliver the work. OEL and acceptable daily exposure values should also be obtained from a certified toxicologist at an early development stage to promote the selection of containment equipment, along with safe handling and processing of HPAPIs.
Importantly, contained equipment and facilities should always be considered upfront when discussing specific handling and processing steps needed to work with HPAPIs and meet best practices in handling such materials.
Janssen: The biggest challenge for producers, whether CDMOs or pharmaceutical companies, is ensuring all necessary safety precautions during the manufacturing process are carried out. They must employ special measures to protect their employees during the manufacture of these high-potency drugs. These measures are different for different parts of the manufacturing chain (e.g., drug substance, drug product), which may necessitate additional investment in primary and secondary containment measures, as well as additional training for employees. These efforts can, in turn, extend the duration of a clinical program or time to market approval. Working with a partner who has an integrated offering across the manufacturing chain can avoid these challenges and optimize supporting products that are awarded an accelerated approval option.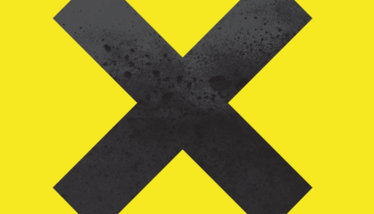 How do CDMOs prepare their employees for safe HPAPI handling?
Ross: There is a wide variety of containment technologies and equipment available. From split butterfly valves to isolators to "bag-in, bag-out" filters, employers must ensure that their staff are confident in their use and fully understand the hazards. The training they provide shouldn't be limited to machinery. The workforce needs to have a rounded understanding of the best practices needed to handle HPAPIs safely.
I believe it is beneficial if these learning experiences are hands-on, with visual demonstrations of containment technologies and work practices. Discussion should always be encouraged as it helps staff get to grips with containment and work practice failure modes – critical in reinforcing learning outcomes and instilling the "why" of proper containment and handling practices.
Bulpin: Proper training and state-of-the-art equipment are integral parts of preparing employees for HPAPI handling – but safety procedures must also be designed into manufacturing processes with concerted efforts focused on eliminating or minimizing unit operations that can compromise safety, risk cross-contamination, and complicate cleaning procedures.
Janssen: Andrew is right – companies need to establish a strong safety culture throughout their organizations and operations, independent of the type of compounds handled. Making safety everybody's responsibility provides employees with the right mindset to handle pharmaceuticals with normal or high potency properties appropriately. Potency is not a binary property of compounds but represents a continuum that requires increasing levels of organization, technical tools, and measures to allow employees to work in a safe environment. To apply these measures correctly, employees should expect to receive – and employers should proactively offer – appropriate training on safety procedures, containment strategies, and operational handling of HPAPIs from their employers before being confronted with such a situation.
The whole effort should be supported by a company's health, safety, and environment (HSE) team. When a new asset or type of unit operation is introduced, verification tests with a surrogate compound of low toxicity that can easily be detected and analyzed – like lactose, mannitol, or naproxen sodium – should be conducted following appropriate ISPE/SMEPAC guidelines. During these tests, unexpected situations should also be simulated. Once evaluations prove that the asset or operation performs to the required specification, this occupational hygiene testing should be continued throughout the initial phase of operation with the specific highly potent compound. Such testing should be conducted especially for compounds with higher potency than previously handled. Results should be openly shared and discussed between employees, operational management, and HSE.
A good practice to ensure sustainable success from the start is the early involvement of experienced employees. Their input and recommendations should be taken seriously and the necessary measures should be implemented. Finally, periodic verification testing and experience exchange between employees, operations, and HSE will ensure a sustainable and safe operation in the long run.
How is the regulatory environment around HPAPIs changing?
Ross: Regulatory controls around HPAPI manufacturing have grown more robust over time. One key change has been that companies are now asked to rely on engineering controls rather than on standard work practices and personal protective equipment (PPE) to reduce exposure to HPAPIs. Regulators worldwide have also placed increased focus on cross-contamination and proper facility design for multi-product operations that process HPAPIs. These trends have created some additional requirements around cleaning and validation; most companies are responding by exploring single-use technologies and systems.
Environmental agencies are also heavily involved and require the reduction – or, in some cases, elimination – of HPAPIs in process wastewater systems. Some countries have established performance-based limits using ecotoxicology data for HPAPIs, whereas other agencies require risk assessments for HPAPIs released into the environment and reduction of unacceptable risks through various mitigation strategies. All of these aspects of development require significant investment. They also impact business terms for installing and providing services for HPAPI drug products.
A good practice to ensure sustainable success from the start is the early involvement of experienced employees.
Janssen: Regulatory requirements around containment, personnel safety, and responsible waste processing are not changing substantially. There may be differences from country to country, and as long as engineering controls go before policies and policies go before PPE when handling HPAPIs, there isn't a problem. When robust training is implemented, it should help companies deliver on adequate protection and sustainable operations.
However, the regulatory environment for active pharmaceuticals is changing with the increase in regulators' granting accelerated approval pathways – especially in oncology. In early development, there is often insufficient toxicology data to determine the OEL at which the compound should be contained, so companies should follow a more conservative approach to containment. HSE teams worldwide are defining OEL in development phases based on computer simulations, similarities to known compounds, or simply by defaulting to highly potent compounds in the first place and only relaxing constraints when more toxicology data is available.
What are your recommended best practices for HPAPI containment and handling?
Fowler: Facility design and engineering controls are key. Robust heating, ventilation, and air conditioning systems (HVAC), state-of-the-art approaches to barrier isolation, incorporation of gowning areas, and significant personnel training are all essential. Continual education and training of chemists, engineers, and operators is crucial to ensure that they are aware of risks and are intimately familiar with the use of engineering controls, PPE, industrial hygiene protocols, and standard operating procedures (SOPs). Without highly skilled personnel, safe and effective HPAPI production will be a challenge, even in the most advanced facilities.
Ross: In my opinion,the best practices for HPAPI containment and handling are those that can be implemented during the concept and design phases for equipment and facilities to keep the costs of these systems in check. Retrofitting containment solutions and handling practices after a piece of equipment has been purchased or after a facility has been built is expensive and unsustainable.
Janssen: I agree with the previous responses, but would add that CDMOs need to integrate containment strategies into their risk analyses and technical transfer processes. We can achieve this by aligning unit operations with defined primary and secondary containment, and by conducting gap analyses on the design concepts. It's also essential to get cleaning and decontamination procedures right.
There truly is a great advantage in working with reputable players in the HPAPI area. There is also an increasing trend toward players that can support manufacture on both the drug substance side and the formulated finished product in an integrated manner. Such a partnership structure often aligns with the accelerated timelines expected for these specialty medicines.
Receive content, products, events as well as relevant industry updates from The Medicine Maker and its sponsors.