Discovery & Development
Formulation,
Ingredients,
Vaccines
Goodbye, Moisture. Hello, mRNA
Could dry vaccines help improve global access to the latest vaccine technologies?
Stephanie Sutton | | 2 min read | News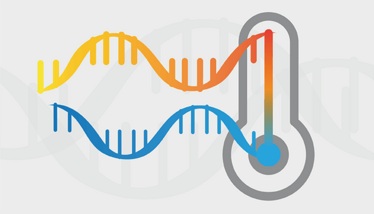 If you mention mRNA vaccines and therapeutics in any industry circle, you'll be hard-pressed to find a person who doesn't have an opinion. Many companies are exploring how they can be applied to treat a broad range of diseases – and there is a sense of understandable excitement in the air.
But it's not all plain sailing with mRNA. Stability issues could easily hamper attempts to ensure equitable access; in some cases, these therapies require temperatures as low as -70 ℃, creating obvious limitations in how far they can be transported and where they can be stored.
However, one team claims it is inching closer to resolving the problem. RISE – a national research institute in Sweden – is working with the Karolinska Institutet, the production unit Vecura at Karolinska University Hospital, and NorthX Biologics on new processes that would create mRNA medicines able to withstand 4 ℃ or higher. RISE's new project, NucleoDry, will focus on "dry" mRNA vaccines.
"A dry vaccine can be one of two things. It's either a formulation where water has been removed through freeze-drying or it can be a dry formulation," explains Randi Nordstrӧm, Researcher in Formulation Development at RISE. "The former definition typically includes drugs that can be resuspended and injected [...] The latter includes more humble drug formats, such as oral tablets. We're focused on the first kind. [mRNA vaccines] are highly complex products chiefly because of their lipid nanoparticle structure, which incorporates both water and mRNA."
There are two phases to the NucleoDry project. The first phase will explore drying technologies for mRNA vaccine formulations. The second phase will see the researchers building early phase development infrastructure capable of taking an API candidate through formulation development, upscaling, GMP adaption, and early phase clinical trials.
"These ambitions will require hard work, expertise, and a bit of luck; as with all research projects, there is no guarantee of success," says Nordstrӧm. "But the Swedish research scene is teeming with talent and we're working with an experienced team. One of our collaborators, Matti Sällberg, a group leader at Karolinska Institute, Sweden, is working on developing mRNA strains. NorthX Biologics is well-versed in large-scale GMP manufacturing of APIs for biologics and small molecule drugs, and RISE itself has a dedicated formulation unit for the development of pharmaceutical formulations for pre-clinical and clinical work. If successful, dry mRNA vaccine formulations could make storage and handling cheaper, and increase the availability of pharmaceuticals around the world."
Receive content, products, events as well as relevant industry updates from The Medicine Maker and its sponsors.