Discovery & Development
Drug Discovery,
Advanced Medicine
To Be Precise
With more and better data comes new advances, specifically in our knowledge of individual genetics. Here, Neil Ward, VP PacBio, EMEA, explains how pharmacogenomics research will accelerate precision medicine initiatives.
Neil Ward | | 3 min read | Opinion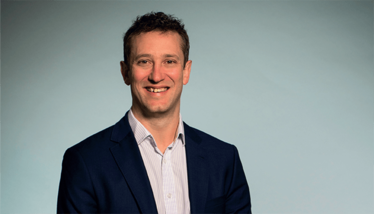 Personalized or precision medicine has long been touted as the future of healthcare. Indeed, some precision approaches are already being used to improve patient outcomes – for example, blood and organ typing to reduce the chances of rejection. It is also increasingly common to take a person's individual genetic variation into account when making clinical decisions. This personalization trend is driving research into many other disciplines, with pharmacogenomics (PGx) being one area of particular promise. PGx analyzes an individual's genetic makeup to determine how they may respond to a certain medicine – but research has also shown that genetic testing can reduce adverse reactions to drugs by nearly one third.
As well as direct patient benefits, PGx holds additional interest because of the hundreds of millions of dollars that are, to put it bluntly, wasted each year administering ineffective medicines. A 2022 study from the Royal College of Physicians and British Pharmacological Society demonstrated the potential of pharmacogenomics to reduce ineffective prescribing, identifying that the commonly prescribed pain relief drug codeine is not effective in around eight percent of the UK population because of their underlying genetic predisposition. Conversely, there are a small number of people who have multiple copies of CYP2D6 that rapidly convert codeine into morphine, which in rare circumstances can lead to drug overdoses.
Already in Europe, we are seeing several countries trialing the use of PGx to support clinical decision making and improve patient outcomes. And PGx guidelines exist for several drugs on the market – with some medicines even requiring genetic testing before they can be prescribed. And, more broadly speaking, use of PGx in a clinical setting is still relatively low.
It's also clear that there are many more genetic variants to discover – and that's no easy feat. Identifying the genetic variations that can be used as pharmacogenomic markers is a complex process, requiring highly accurate, in-depth sequencing of the genes associated with drug response. Though some variation is straightforward to capture using less advanced technologies, such as short-read genetic sequencing (where DNA is broken into small pieces for analysis), certain genes are too complex or far apart to be captured, and multiple assays must be run to adequately understand difficult genes.
One such example is the aforementioned gene CYP2D6, a widely-studied PGx gene found to directly impact the metabolism of around 20 percent of the most prescribed medications – including cancer drugs, opioids and antidepressants. Because of high levels of polymorphisms and structural variants, CYP2D6 is particularly challenging to study. There are over 130 defined haplotypes of CYP2D6 known to impact drug metabolism, but relying on short-read sequencing to detect actionable variants is not sufficient. A comprehensive picture of a person's genome is required to ensure that rare or novel haplotypes, which might change how they respond to drugs, are not missed. In such a cases, highly accurate long-read sequencing is necessary to identify PGx markers and difficult-to-sequence pseudogenes, as well as structural and complex variants.
The good news for researchers is that with long-read technologies now faster, more affordable, and more accurate than ever before, whole-genome sequencing is increasingly accessible. Such highly accurate long-read sequencing will accelerate precision screening programs and support clinical prescribing decisions, ultimately reducing inefficient prescribing costs and improving patient outcomes and experiences.
In short, I believe we are entering a new phase of precision medicine and, with advances in genome sequencing technologies, we can expect to see pharmacogenomics also move to the next level.
Receive content, products, events as well as relevant industry updates from The Medicine Maker and its sponsors.