Discovery & Development
Drug Discovery
Opiate Dreams and Nightmares
Experimental insomnia drug shows promise in alleviating opioid withdrawal symptoms and opioid-seeking behavior
Jamie Irvine | | 3 min read | News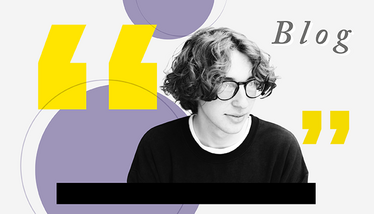 The widespread use of prescription opioids for pain management, coupled with issues of overprescribing led to a surge in opioid addiction and overdoses across the US. The opioid crisis dates back to the mid-1990s when OxyContin triggered the first wave of deaths from the use of legally prescribed opioids. By 2021, opioid-related death rates in the US had increased more than six fold since 1999. The CDC says that opioid use was responsible for 75 percent of overdose-related deaths in the US in 2021. But some stories are better communicated in pictures, such as this article published in Times Magazine.
On a positive note, recent provisional data from the CDC suggests the crisis may be plateauing – a success the Biden-Harris Administration has been quick to celebrate. Nevertheless, the opioid crisis ranks as one of the most devastating public health catastrophes of our time.
The repurposing

Sound sleep is an indicator of good health, but recent research from Scientists at the Scripps Research Institute hints at its potential to prevent opioid relapse. More specifically, they explored the potential benefits of treating opioid withdrawal using an experimental insomnia drug known as DORA-12. The drug is a dual orexin receptor antagonist.
The study, published in Neuropharmacology, investigated whether DORA-12 could reduce physical disturbances during oxycodone abstinence and its capacity to deter oxycodone-seeking behavior across a 14-day period in opioid-dependent rats.
"A lot of drug use and relapse are primarily motivated by a person's desire to alleviate these withdrawal symptoms," said Jessica Illenberger, a postdoctoral research fellow at Scripps Research and first study author, in a statement. "The idea behind testing this treatment was that if people or animals sleep better during that withdrawal period, then when they wake up, perhaps they won't feel so much craving and won't be as likely to relapse."
Throughout the testing period, opioid-dependent rats displayed symptoms akin to insomnia, such as disturbed circadian rhythms. They also showed increased activity, eating, and drinking during their typical sleeping hours. Those administered with DORA-12, however, became stabilized and no longer displayed drug-seeking behavior, even when reintroduced to cues associated with oxycodone after days without treatment.
The study also observed variations in results between male and female rats, with DORA-12 proving less effective in female rats; changes to neuron numbers were more pronounced in males. Rémi Martin-Fardon, Associate Professor of molecular medicine at Scripps Research and senior study author, believes this aspect will be an important area to follow up on. "It may be that women are much more sensitive to the effect of oxycodone and different doses of treatment are required."
Though additional research is necessary to determine the full utility of DORA-12, or similar insomnia drugs for treating opioid addiction in humans, the findings represent a promising new frontier in our efforts to solve opioid dependence.
Are opioids causing more pain than relief? While we've glossed over a number of alarming statistics, I implore you to look behind the numbers – the crisis is affecting individual lives, not just of the victims, but the families too. Companies must ensure they are not focusing on maximizing profits without serious consideration towards the consequences; the opioid epidemic serves as a stark reminder of how drug development can go wrong. Now, we can only hope for the continued success of research, and the development of a supporting infrastructure that will put people back in focus.
Receive content, products, events as well as relevant industry updates from The Medicine Maker and its sponsors.