Discovery & Development
Drug Discovery,
Technology and Equipment,
Small Molecules,
COVID-19
Intelligent Repurposing
An AI-identified drug enters clinical trials for COVID-19
Maryam Mahdi | | Quick Read

This article is part of our special focus on "traditional" pharma: The Small Molecule Manufacturer (read more here). You can find more articles from The Small Manufacturer here.
---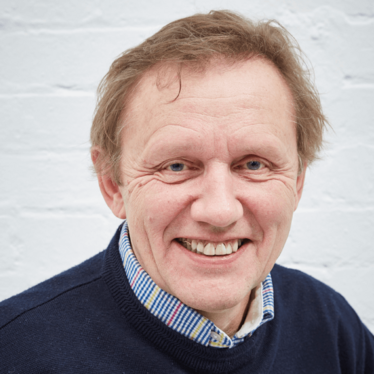 Using its artificial intelligence platform BenevolentAI has identified a potential COVID-19 treatment: baricitinib. The drug, owned by Eli Lilly, has now entered clinical trials.
"The urgency of the coronavirus outbreak means that it made sense to analyze already approved drugs that could be ready for large-scale trials within weeks," says Peter Richardson, VP of Pharmacology at BenevolentAI. "Rather than focusing solely on drugs that could affect the virus directly, we explored ways to inhibit the cellular processes that the virus uses to infect human cells. The idea was to identify approved drugs that could potentially stop the progression of COVID-19, inhibit the "cytokine storm" and reduce the inflammatory damage associated with this disease."
Richardson and his colleagues identified 47 potential drugs but baricitinib, an approved treatment for rheumatoid arthritis, was the only appropriate candidate. As both a JAK inhibitor and an AAK1 inhibitor, the drug has anti-inflammatory properties and is thought to interrupt the passage of SARS-CoV-2 into cells and prevent intracellular assembly of virus particles.
"Of the potential treatments, we identified only six that inhibited AAK1 with high affinity, preventing endocytosis and therefore, viral entry. These included a number of oncology drugs, but these compounds have serious side-effects," says Richardson. "Only one of the drugs – baricitinib – was appropriate for use in the target patient population."
The company alerted Eli Lilly to their findings and had already signed a Wellcome Trust pledge to ensure that research findings relevant to the coronavirus outbreak were shared rapidly and openly, which prompted them to submit their findings for publication. These were published in The Lancet and The Lancet Infectious Diseases (1, 2).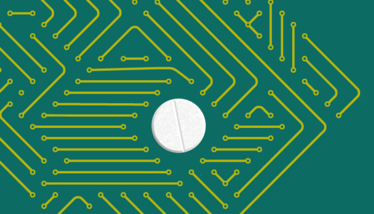 The first clinical trials for the drug began in April. The National Institute of Allergy and Infectious Diseases has also launched an additional clinical trial to assess remdesivir plus baricitinib for the treatment of COVID-19 and Eli Lilly recently announced that it has initiated a 400 patient phase III trial of baricitinib across the USA, Europe and Latin America.
For Richardson, the work proves the applicability of AI to the drug discovery process. "It is difficult to predict the long-term impact of coronavirus," he says. "But AI can help expand the drug discovery universe by making predictions in more novel areas of biology and chemistry – and at speed, as demonstrated by our work on COVID-19."
Receive content, products, events as well as relevant industry updates from The Medicine Maker and its sponsors.
P Richardson et al., "Baricitinib as potential treatment for 2019-nCoV acute respiratory disease", The Lancet, 395, E30, (2020).
J Stebbing et al., "COVID-19: combining antiviral and anti-inflammatory treatments", The Lancet Infectious Diseases, 20, 400, (2020).