Discovery & Development
Drug Delivery,
Drug Discovery
Longer-Lasting Relief
Beyond their symptoms, are chronic rhinosinusitis patients also suffering from a lack of innovation in the ear, nose and throat therapeutic space?
Maryam Mahdi | | Quick Read
For the 65 percent of chronic rhinosinusitis (CRS) patients who experience a relapse of the condition after surgery and require surgical revision, daily medication to manage the symptoms is a reality. CRS affects between one and five percent of the US population and is defined as the inflammation of the nose and paranasal sinuses. The disease can be sub-categorized into two groups; CRS with nasal polyps and CRS without nasal polyps. Even in cases of successful surgery, patients must continue to take medicines.
Lyra, a clinical-stage company based in Boston, Massachusetts, is hoping to address what could be considered a lack of innovation in the ear, nose and throat space with its lead candidate LYR-210. The product releases a custom, long-acting formulation of mometasone furoate into the intranasal space via a biodegradable polymeric matrix over a 24 week period, alleviating patient symptoms and reducing the need for frequent drug administration.
CRS has been described by the American College of Physicians' ACP Internist as a condition where patients feel "as symptomatically miserable as congestive heart failure and rheumatoid arthritis" but are "consistently ignored". CRS patients are often prescribed steroids to manage their disease symptoms, but topical steroids aren't able to penetrate the sinonasal tissue deeply enough, leaving patients to deal with the pain and discomfort caused by inflammation. And oral steroids, though beneficial, can illicit side effects when used habitually.
"I've always had the mindset of connecting technology innovation with patient needs, and with LYR-210 we have been able to do exactly that," says Maria Palasis, President and CEO of Lyra Therapeutics. "Applying material science concepts enabled us to design LYR-210 to have an effect deep in the sinonasal passages at the site of CRS diseased tissues."
None of the 20 patients involved in the company's recent phase I clinical trial underwent surgery during the 24-week period, and the drug was well tolerated in all patients.
"Our top priority is to make a meaningful impact on the lives of patients with CRS, but we'd also like to explore where we can apply our platform to create effective front-line treatments for other ENT diseases," explains Palasis. "We are also working on LYR-310 for another undisclosed ENT indication. Watch this space!"
---
Words of a Leader
With 25 years of industry experience and several leadership positions under her belt, we find out what it takes to be a successful repeat entrepreneur from Maria Palasis, President and CEO of Lyra Therapeutics.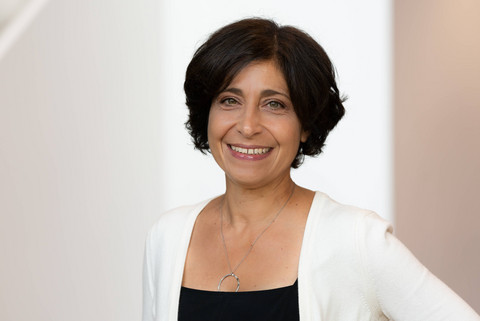 Greatest successes?
Without a doubt, the most exhilarating moment for anyone working in biotech is to see your company's product reach patients! I experienced this at Boston Scientific, with the company's first approval for a drug-eluting stent in 2003, which opened the door for our product innovation to reach so many patients.
And I am fortunate enough to have experienced many milestones along our product development path at Lyra! It was a huge moment when we reached the point that our team created a novel therapeutic platform with multiple patented technologies, by merging material science and drug-delivery innovation. It was also very gratifying when we identified the ENT space, and CRS specifically, as an "underrecognized disease" area, where many patients suffer each day.
Best advice?
The advice I give to anyone pursuing a career in biotech is to focus on underserved patient populations and to find a way that your science or technology can make an outstanding product to help these patients. Great leaders in biotech of any gender or background are those who "roll up their sleeves" to create strong business strategies, continuously validate those strategies, and set an inspirational vision to build great teams.
Receive content, products, events as well as relevant industry updates from The Medicine Maker and its sponsors.