Discovery & Development
Drug Discovery,
Formulation
Exploring Alzheimer's in Women
Studying the link between Alzheimer's risk, estrogen levels, and menopausal status in women
Jamie Irvine | | 2 min read | News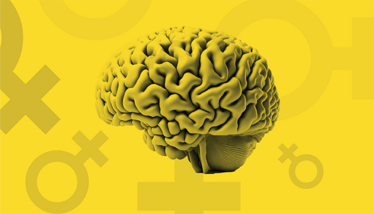 The disparity between the number of men and women diagnosed with Alzheimer's disease is striking. Statistics in the US suggest that two thirds of those with the disease are women (1) – results that are consistent with previous studies conducted in Sweden, Taiwan, and Europe. But despite the alarming nature of these findings, Alzheimer's research focused on women is uncommon.
To fill this gap, researchers from Rice University have won a three-year grant from the National Institutes of Health (NIH) to look at how Alzheimer's risk, estrogen levels, and menopausal status interact with memory-related brain function and behavioral outcomes in women aged 35–80.
According to the researchers, although the prevalence of Alzheimer's disease and the severity of symptoms is greater in females relative to males, the impact of estrogen declines with menopause is underexplored. Estrogen has a large influence on cognition, with strong ties to memory function. Therefore, the loss of this neuroprotective sex hormone with menopause may contribute to increased risk for Alzheimer's disease in aging females.
"Historically, females have been viewed as more 'variable' when it comes to hormone fluctuations across the menstrual cycle. This was thought to make females less-reliable research subjects. However, given recent movements for the advancement of women's health research, the potential link between menopause and Alzheimer's disease is beginning to receive the attention it deserves," says Hannah Ballard, lead researcher and Rice University postdoctoral fellow.
Research has also suggested that estrogen is important for protecting against the build-up of amyloid plaques – a neurological hallmark of Alzheimer's disease. And considering that estrogen loss occurs around the same timeframe that Alzheimer's disease pathology appears, perimenopause may represent a critical period for the efficacy of therapeutic strategies or treatment interventions.
The teams' ongoing study involves a memory task sensitive to age-related declines, in addition to structural, functional, and resting-state MRI to evaluate brain function and cognition over the course of the menopausal transition. Ballard says, "To assess estrogen levels and risk for Alzheimer's disease, we will collect a small saliva sample for hormone and genetic testing. This study will be performed in healthy adult females, spanning various stages from reproductive to postmenopausal years."
This study is still actively recruiting participants. If interested, please contact the Neuroscience of Memory, Mood, & Aging Lab at [email protected] or call (713) 348-8164 for more information.
Receive content, products, events as well as relevant industry updates from The Medicine Maker and its sponsors.
W Thies, L Bleiler, "2013 Alzheimer's disease facts and figures," 9, 2 (2013). PMID: 23507120.