Discovery & Development
Drug Discovery,
Standards & Regulation
On the Cusp of Change
Though neuroscience R&D has faced setbacks, a renewed interest in the field is helping companies draw closer to solutions for patients living with brain disorders
Maryam Mahdi | | Interview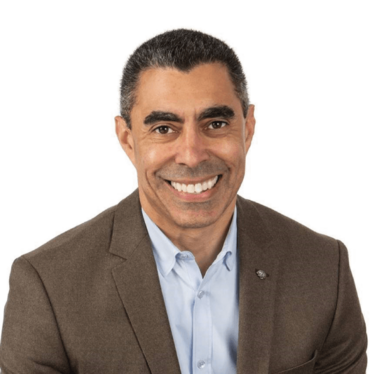 Though investment and interest in fields like oncology has rapidly grown in recent years, players in the neuroscience space have had an altogether different experience. In the not-too-distant past, many companies pulled their brain disorder programs as promising development work failed to yield clinical success. The tide, however, is seemingly changing, with pharma companies and biotechs beginning to return to neuroscience R&D. But what challenges still afflict this area of industry? Janssen's Global Head of Neuroscience, Bill Martin, sits down with The Medicine Maker to discuss the current state of the sector and the steps that need to be taken to drive its future success.
How has pharma's involvement with neuroscience R&D evolved?
Pharma's relationship with neuroscience has matured and changed over time. We're now at the cusp of understanding the very complex neuropsychiatric and neurodegenerative diseases that affect patients' lives. This progress has been defined by the advances made in our understanding of human genetics. We now have a clearer picture of the relationships between molecular pathways and disease states than ever before. The development of biomarkers to support diagnosis and treatment has also furthered our progress. These factors, coupled with the increased use of data-driven solutions, have enabled the industry to tackle long-standing historical challenges. In my view, these changes have led us to the point where we are now and have helped usher in an era of new precision in neuroscience.
What sort of challenges has the industry experienced?
Unfortunately, there was a period where pharma's commitment to the development of new drugs dwindled, due largely in part to the rich complexity of the central nervous system (CNS) and the challenge in accessing it, among other reasons. The complexity of these disorders means that translating drug candidates from bench to bedside is a significant hurdle. Understandably, this created a sense of uncertainty for some of the players involved. The path to overcome these challenges wasn't clear either. Moreover, the regulatory guidance available wasn't robust enough to help them push past the issues they experienced. Times are now changing, but wavering commitments by companies over time have had a lasting impact on the field.
At the time, companies had to consider the economic factors of investment, risk and return at an R&D portfolio level. Investing in neuroscience R&D, without a deep understanding of the mechanisms behind these diseases, led to assessments in which products could not be developed with a high enough likelihood of commercial return given the clinical and regulatory risks. And that led to tough decisions being made as to where to deploy resources. There are other areas of industry where a return on investment was considered more likely to be made (take oncology, for example, where funding has rapidly increased in the last 10 years). On a positive note, we are uncovering more about the ways these disorders work and ultimately closing the translational gaps that have hindered the industry in the past. It will take time, but I'm optimistic that recent advances will guide us in developing the next generation of therapeutics.
Are regulators more engaged in the field now?
Yes. I think regulators are more forthcoming and this really helps companies to stay the course. Specific guidance has been issued and there are efforts to harmonize international standards on the development of drugs for neurological disorders. We're also seeing an increase in the number of meetings between regulators and innovators in the field, which is certainly positive. However, there's always work to be done; that's just the nature of the field!
We also have to wonder whether these efforts are enough to maintain commitment. I think it comes down to a social contract. Other fields have been incentivized to help keep companies working on new therapeutics – just think of the initiatives available for orphan diseases, antibiotic resistance, and pediatric disorders. It would be great to have similar opportunities for those of us working in the neuroscience field.
So what are the main motivational factors for the companies that remained in the field?
First, it's the patients. The unmet needs remain high. Second, the breakthroughs we're beginning to see are great motivators. We now have digital tools at our disposal that give neuroscience companies across the industry a unique edge. Using them, we can measure patient well-being, for example. Though that may sound unusual, advances in neuroimaging – for example - mean that we have a window into the brain, allowing us to push the boundaries of knowledge and the application of this knowledge for medical advances.
The precision of the technologies that are now available also means that we are able to get molecules into the CNS to better treat patients. We've seen advances in our ability to penetrate the blood-brain barrier and have expanded our horizon past the use of small molecules alone. There are many researchers and companies who are assessing the power of biologics and other therapy types for treating diseases. It's an incredibly exciting time for the industry.
For Janssen, neuroscience is part of our origin story. Almost 60 years ago, we started to develop our first neuropsychiatric drug for patients living with schizophrenia. This was during a time when few treatment options were available. So we have a long-standing commitment to this specific area of R&D. Though we've had initial successes in the discovery of new molecules, there are still so many patients whose needs remain unaddressed. By staying in the field, all of us focused on brain health can actively search for solutions for all the people living with neurological disorders today.
What about the companies entering the field for the first time?
Part of the reason we're seeing companies drawn to the field is that they can really focus on small subsets of patients. Many diseases have underlying subtypes. For example, there is more than one type of Parkinson's disease, or Alzheimer's disease, or even depression. I think it's incredibly rewarding to explore the different facets of these conditions and reduce the heterogeneity that has previously defined them. Their work will certainly help in addressing the specific needs of patients.
What change still needs to happen?
Neurological disorders don't only impact patients. The lives of their caregivers are also significantly impacted. There's not a day that goes by when somebody doesn't call me to discuss the effects of a CNS disorder on a loved one. If we keep these experiences in mind, it helps us to recognize that the science we're pursuing is helping to improve outcomes and the quality of life of patients worldwide. The tremendous need should be enough to catalyze people and companies to contribute to the progress being made in the field.
I was drawn to neuroscience because of the potential there is to change lives. It's been a tremendous privilege to see how the industry has changed for the better. Looking ahead, I'm optimistic that we will continue to see breakthroughs happen – some more quickly than others. What's important is that they are durable so that we can achieve sustained improvement in areas that have previously been difficult to characterize. We've already overcome so many hurdles and it is exciting to imagine what the next 60 years of innovation will bring!
Receive content, products, events as well as relevant industry updates from The Medicine Maker and its sponsors.