Discovery & Development
Drug Delivery,
Dosage Forms,
Formulation
The Golden Age of Drug Delivery
How are the last few years of pharmaceutical industry trends affecting the drug delivery landscape – and what opportunities should we grasp?
Cornell Stamoran | | 7 min read | Review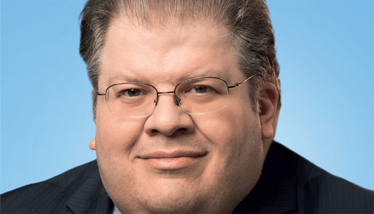 I've spent more than three decades on the front lines in the drug delivery sector, including the last 10 years advocating for increased use of drug delivery to enhance patient outcomes. Looking at the current state of the industry from an end market perspective, I believe there has never been a better time to be in the drug delivery field! Pipelines are at their largest, healthiest point in history, and are more reliant than ever on enabling technologies to achieve desired patient outcomes.
New molecular entity approvals have continued their upward trend over the last decade. Based on my analysis of data available at Evaluate.com, in 2021, there were more than double the annual number of approvals versus 20 years ago. And more than 500 drugs are projected to be reaching registration stage over the next five years – clinical trial outcomes permitting.
This pipeline has been supported by strong industry R&D spend, which was estimated to be $270 billion for 2022 – almost four times the level of about 20 years ago. External funding has been strong in recent years; vibrant global venture capital and public equity markets have supported that spending expansion, investing almost $175 billion in early-stage companies across biopharma, discovery, services, and tools in the last five years. In that same period, almost $24 billion has been invested in emerging drug delivery platforms and manufacturing companies (based on data I have analyzed from Biocentury BCIQ).
Challenges, however, remain. The most obvious being the current economic environment in the wake of the global pandemic and other geopolitical challenges. Inflationary cost pressures are pervasively impacting our industry, driving up costs and leading to some recent softening of venture capital investments and new compound starts. Forecasted R&D spend growth over the next few years has also been revised downwards to low-to-mid single digits.
Other key challenges are ongoing shifts in expectations from regulators and payors. Clinical trial process expectations have continued to escalate, with more process steps/testing/data tracking/analytical needs driving up the costs per phase for drug developers and slowing down phase transitions for non-accelerated trials. Combined with rising expectations for truly representative genotypes and gender diversity in trial participants and the need for timely pediatric clinical trials (where relevant), clinical trials have grown more complex. Payors around the world are dealing with post-COVID-19 budget recovery and facing a rapidly expanding new modality pipeline of highly expensive drugs, which has led them to become even more aggressive in their control of market access and reimbursement.
We have also seen the retirement of a whole generation of leading drug delivery experts across industry, academia, and regulators. Combine this with the fast-growing need for expertise with newer large molecule modalities and vibrant new startup hiring, and we face key talent shortages across our industry.
New large molecule modalities drive delivery complexity

So, in light of the above challenges, why do I feel so positive about the future for drug delivery?
As mentioned earlier, the pipeline is very strong; based on Citeline's Pharmaprojects gold standard database, there are over 19,500 drugs in active development, with about 40 percent in the clinic. Just under half of these drugs are biologics from an ever-expanding range of modalities, each of which brings its own delivery and manufacturing challenges. Newer modality pipelines, such as viral vector-based gene therapy and autologous/allogeneic cell therapies, have reached critical mass and are growing at mid double-digit rates. Emerging modalities – such as mRNA-based therapies, non-viral vector-based gene therapies, exosomes, and microbiome treatments – are small today, but may be even faster growing if clinically successful. And proteins – monoclonal and multi-specific antibodies and fusion proteins in particular – form a large share of this pipeline.
Drug delivery for biologics, based on both pipeline and recent launches, remains primarily infused or injected, though there has been some limited progress in non-invasive delivery platforms. By reviewing historic trends in identified routes of administration there is a notable increase in the number of compounds targeted towards subcutaneous delivery, versus infusion or intramuscular methods. This trend suggests there is growing potential to reduce the total cost of treatment for such drugs in the future using patient self-administration including wearable devices.
Post-pandemic, there have been several medical professional organizations that have recommended the increased use of prefilled syringes (PFS) for in-patient infusion and injectable administration, with studies showing reduced dosing errors and improved treatment efficiency. Technologies enabling improved concentration, reduced viscosity, and sustained release of injectable formulations are gaining early ground; they will be important to support the evolution of this pipeline. And materials innovation, driven by the extreme cold chain requirements for the mRNA COVID-19 vaccines, may expand options for use of PFS and other components for compounds previously only distributed in vials.
The fast-growing new modality area brings its own opportunities and challenges for both innovators and drug delivery providers. Carriers, such as viral vectors, cells, and lipid nanoparticles, are required to deliver the therapeutic nucleic acid or other payloads. Each one influences treatment efficacy, and requires the right carrier design and formulation knowledge to select. Equally importantly, the manufacturability of these compounds continues to be challenging, while the regulatory expectations for advanced therapy medicinal products continue to evolve. Process innovation will remain critical to support these pipelines by ensuring scale-up of supply for patient populations and hopefully helping drive down production costs. The ultimate goal: reduced total cost of treatment.
Small molecule delivery challenges remain

The small molecule field is also expanding, with an increase of almost 10 percent in new oral programs alone. The mix of programs across the range of more widely used delivery routes remains relatively stable.
Bioavailability continues to be a key challenge for the new oral pipeline – particularly stemming from pipeline growth-driving mechanisms of action, such as kinase inhibitors, and from newer classes of drugs, such as protein degraders, which do not possess the optimal Rule of 5 characteristics. There are real opportunities here to advance – both in materials science, using enhanced excipients, polymers, and so on, and in predictive in silico science. Models and platforms can predict individual molecule characteristics – and perform some degree of excipient/API matching – but the process to determine the best solubility enhancement path for a given combination of patient usability and molecule still often involves compromises, which can lead to drugs with potentially suboptimal patient usability compared with what is actually – optimally – possible.
Additional effort focused on targeted delivery – less about controlling time/duration, more about site-specific release, bypassing first-pass effects, or site-specific accumulation – could potentially help create improved delivery options for both small and large molecules.
Turning opportunity into value

In my view, drug delivery is perfectly positioned to enhance the impact of new, evolving therapies. How?
First, through talent. Many companies have individual partnerships with universities and other educational establishments in an attempt to develop the workforce pipeline needed for both science and – importantly – cGMP manufacturing. There are opportunities for collaboration across boundaries, including innovators, CDMOs, and other technology providers to advocate for increased workforce development investment, starting with an increased focus on STEM education.
Secondly, harmonizing advanced technology development and regulatory acceptance. Though the FDA and other regulators have some programs that assist in early platform evaluation, advanced manufacturing and new delivery platforms need to be associated with a product filing before the FDA can devote any material degree of time and attention. However, this approach is not beneficial to support early development for delivery, device, or manufacturing platforms, which are especially important for emerging modalities. There has been some progress; for example, in December 2022 US Congress passed legislation that calls for the development of a broadly accessible advanced manufacturing technology pathway with the FDA, allowing for direct interaction with technology developers early and providing potential filing review efficiencies to sponsors who adopt those technologies, once the technology receives an advanced designation from the FDA. Working together and via our trade associations, we might be able to achieve even more support for advanced technologies in the future.
Collaboration is key – whether through new and better ways of working with academia to produce more translational research relevant to the near-to-medium needs of the industry's current pipeline or through industry working groups. The more open these collaborations are to all relevant industry stakeholders – including technology providers, not just innovators – the better. The goals for the industry as a whole remain the same: developing effective drugs that can be delivered appropriately and in a timely manner to the patient population.
I hope you share my excitement for the enhanced patient value that increased and more effective use of drug delivery will bring to today's pipeline – and tomorrow's!
Receive content, products, events as well as relevant industry updates from The Medicine Maker and its sponsors.